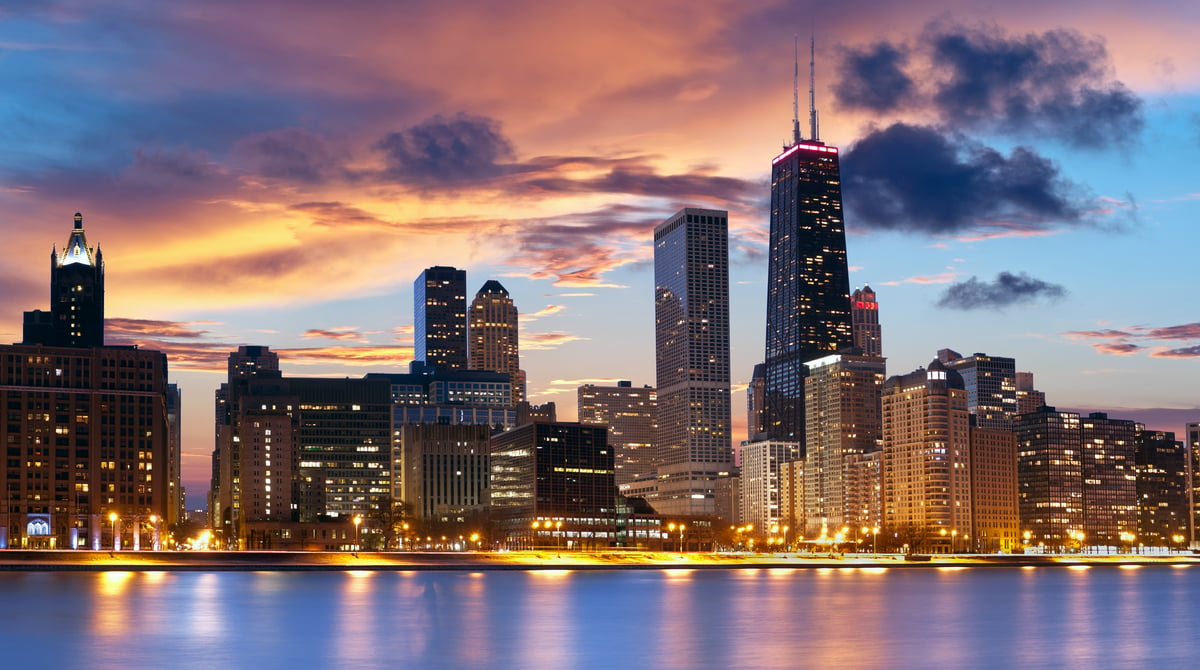 The 2010's has seen a huge amount of change that has reshaped the Chicago area with corporate headquarters, apartment towers and parks. The following projects stood out above the rest and have significantly impacted our great city of Chicago according to Chicago Curbed.
1. Chicago Riverwalk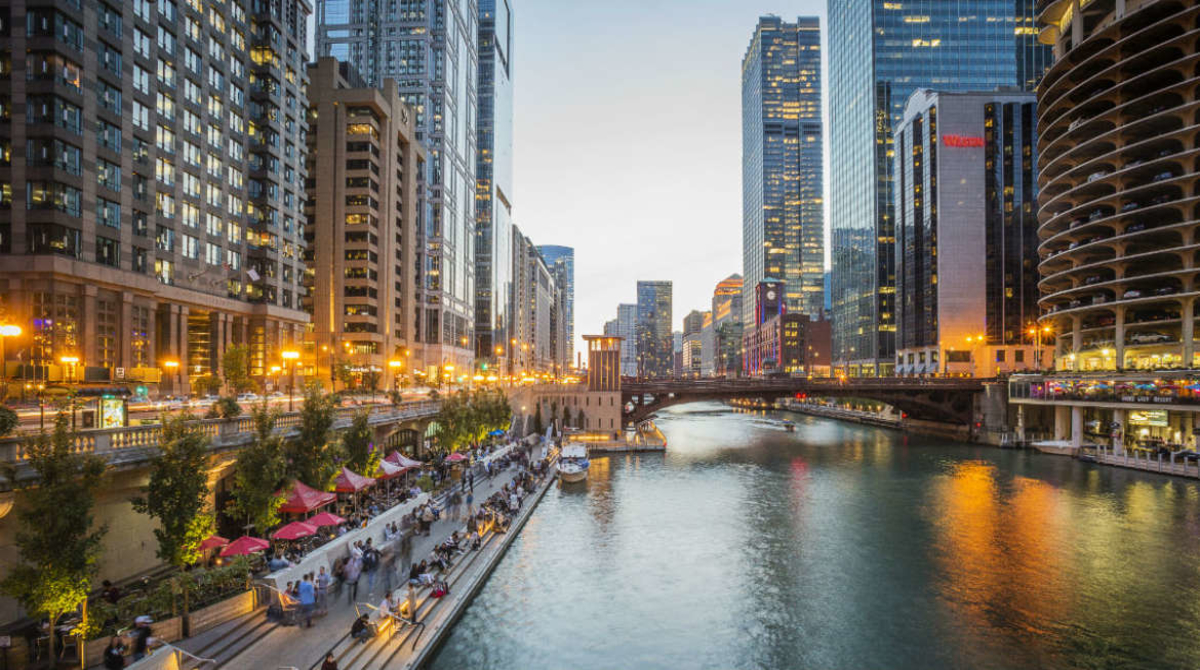 Architect's rendering
The 1.5 mile promenade is one of the best examples of urban design and landscape architecture in Chicago in the last 10 years that attracts tourists and people who live and work downtown.
Designers Ross Barney Architects and Sasaki created a perfect space that acts as a park, a tourist attraction, a transit connector and a retail corridor. It offers shops and restaurants all along the waterfront promenade.
It offers a view of the city's best architecture and the rehabilitation of the Chicago River.
2. The 606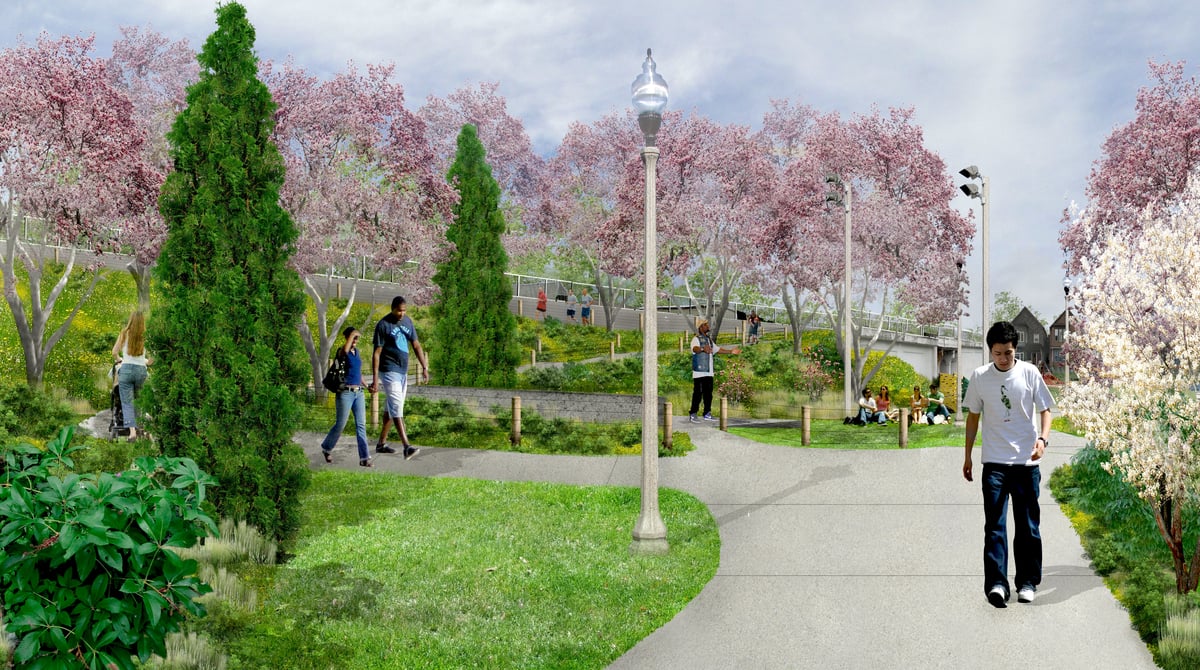 Architects rendering
This park was once an industrial rail line and reopened in 2015 as a 2.7 mile elevated trail connecting North Side neighborhoods such as Wicker Park, Bucktown, Humboldt Park, and Logan Square.
Chicagoans use the park to travel between neighborhoods and to get exercise.
This project has boosted property value in the area and has also caused rents to rise, displacement and gentrification. Chicago lawmakers have enacted measures to slow the rate of conversions of multi-family properties into luxury homes near The 606.
3. Wrigley Field
A massive renovation project by the Chicago Cub's owner, the Ricketts family, help transform this 105 year old ball park. Many improvements were made, including installing an enormous video screen in left field but at the same time, it did remove some of its nostalgic charm.
Contact DataBid Today To Find Out How We Can Make Your Business Grow
The changes that resulted in the Wrigleyville neighborhood were extensive with projects like the Hotel Zachary, Gallagher Way plaza and the Clark and Addison development.
4. OneEleven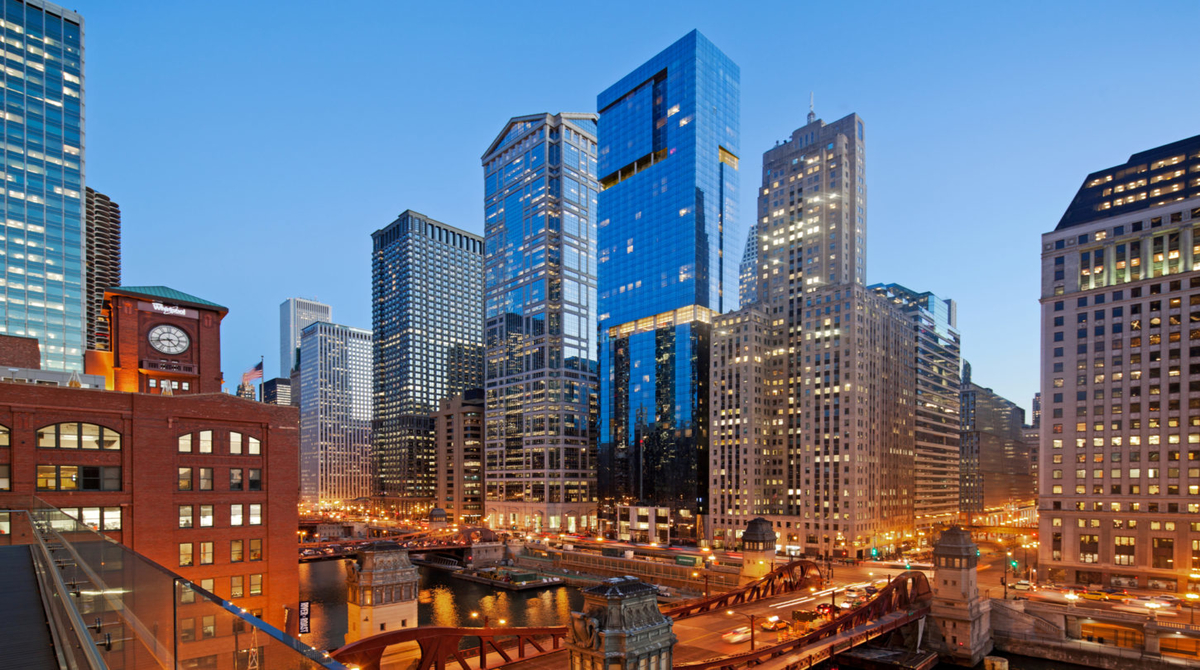 Architects rendering
This project started from a partially completed base of a hotel and condominium that had gone under as a result of the Great Recession in 2008. OneEleven represented the beginning of construction of luxury rentals in the downtown area in 2012. It opened in 2014.
This Handel designed tower symbolized the rise of luxury, high amenity rental development .
5. NEMA Chicago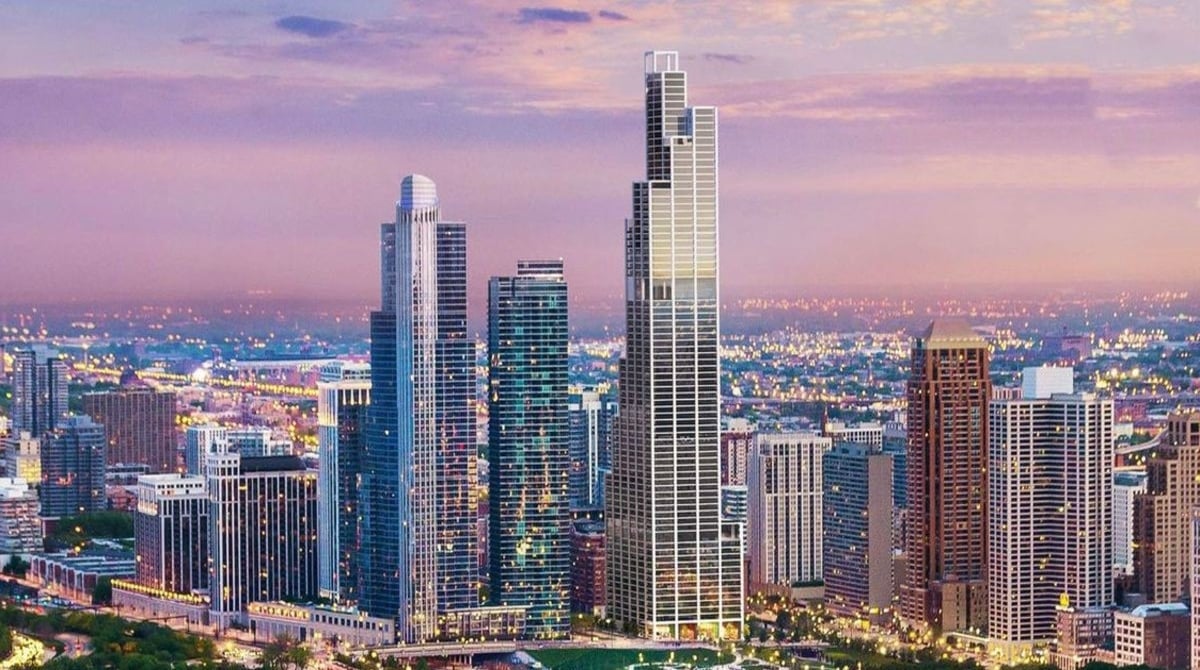 Architects rendering
NEMA Chicago changed the Chicago skyline and by 2019, it opened its doors to its first residents.
The tower rose 896 feet along the southern edge of Grant Park. The development which is also known as One Grant Park included 800 units and 70,000 square feet of amenity space. It is the city's tallest rental apartment building. NEMA was designed by Uruguayan born starchitect, Rafael Vinoly and features a bundled tube design that was inspired by the Willis Tower.
6. Merchandise Mart Transformation
Chicago's sprawling Merchandise Mart had a massive transformation. The structure still houses many furniture showrooms and wholesales, but underwent a technology focused renovation in 2012.
Over time, Motorola Mobility and Yelp brought their workforces to the 4 million square foot building.
In 2018, the landmark building transformed its massive southern facade into the planet's largest canvas for projected digital art and became known as "theMART".
7. Old Post Office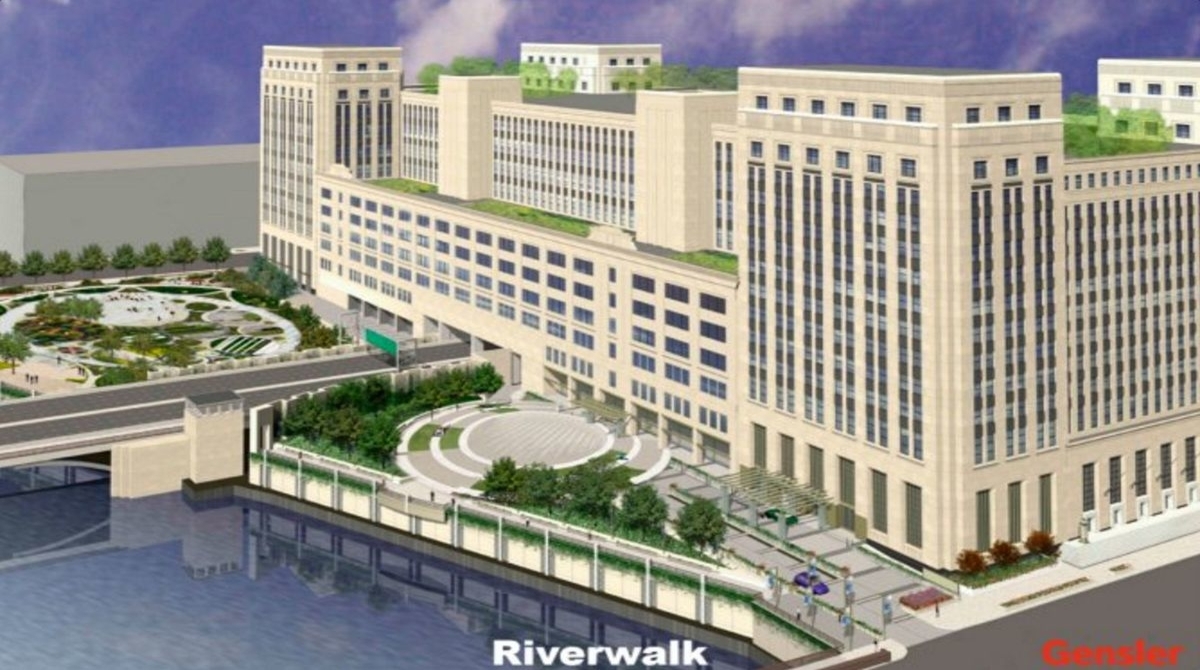 Architects rendering
The rehabilitation of Chicago's long vacant Old Post Office into office space attracted tenants such as Walgreens, Uber, and PepsiCo.
The late British born billionaire, Bill Davies, bought the 1921 Art Deco building in 2009 but did absolutely nothing with it.
When developer 601W Companies bought the Post Office in 2016, they started the single largest adaptive reuse project in the country to convert it into office space. In November 2019, tenants finally moved in.
8. Google's Fulton Market Offices
In 2015, Google opened its Chicago headquarters in the former Fulton Market Cold Storage building which was redeveloped by Sterling Bay.
Once Google moved in, the building boom took over the Fulton Market District. This boom is still on-going and shows no signs of stopping.
9. Morgan CTA Stop
The Chicago Transit Authority completed quite a few projects during the past 10 years including the Cermak-McCormick Place stop in 2015, the Washington-Wabash station in 2017, and the 95th Street Red Line train and bus terminal in 2019. But the Morgan stop was the first in 2012. It was CTA's first new station to open in Chicago in 15 years.
10. Maggie Daley Park
Maggie Daley Park broke ground in 2012 and was a welcome addition to Grant Park when it opened in 2015. The 20 acre park replaced a row of tennis courts and the Daley Bicentennial Plaza. The new park addition added climbing walls, multiple playgrounds, mini-golf, and new tennis courts.
Another popular addition to the park is a quarter-mile-long skating rink that is used in the winter.
See DataBid Blog titled - Riverwalk East Putting Finishing Touches on its $12 Million Revamp
Also DataBid Blog titled - $10 Million Riverwalk Revamp
DataBid is currently reporting on this project - Chicago Develop & Operate Chicago Riverwalk RFP (0011080614)
DataBid is currently reporting on this project - Chicago Park District 606 Multi Use Trail Maintenance Services (0089072516)
DataBid is currently reporting on this project - Baseballism Interior Build Out Wrigley Field - Chicago (0071062918)
DataBid is currently reporting on this project - OneEleven - Condominium (0018051112)
See DataBid Blog titled - NEMA Chicago will be Chicago's Tallest Rental Building
DataBid is currently reporting on this project - One Grant Park Mixed Use Tower - South Loop (0038092415)
See DataBid Blog titled - World's Largest Digital Art Display at Merchandise Mart
See DataBid Blog titled - Walgreens Bringing 1,300 Jobs Downtown to Post Office
DataBid is currently reporting on this project - Chicago Old Post Office Building Redevelopment (0076032516)
See DataBid Blog titled - Google's $13 Billion Expansion in Chicago & Midwest
DataBid is currently reporting on this project - Google Inc Office Fit Out - 1K Fulton - Chicago (0051022114)

Posted by Judy Lamelza