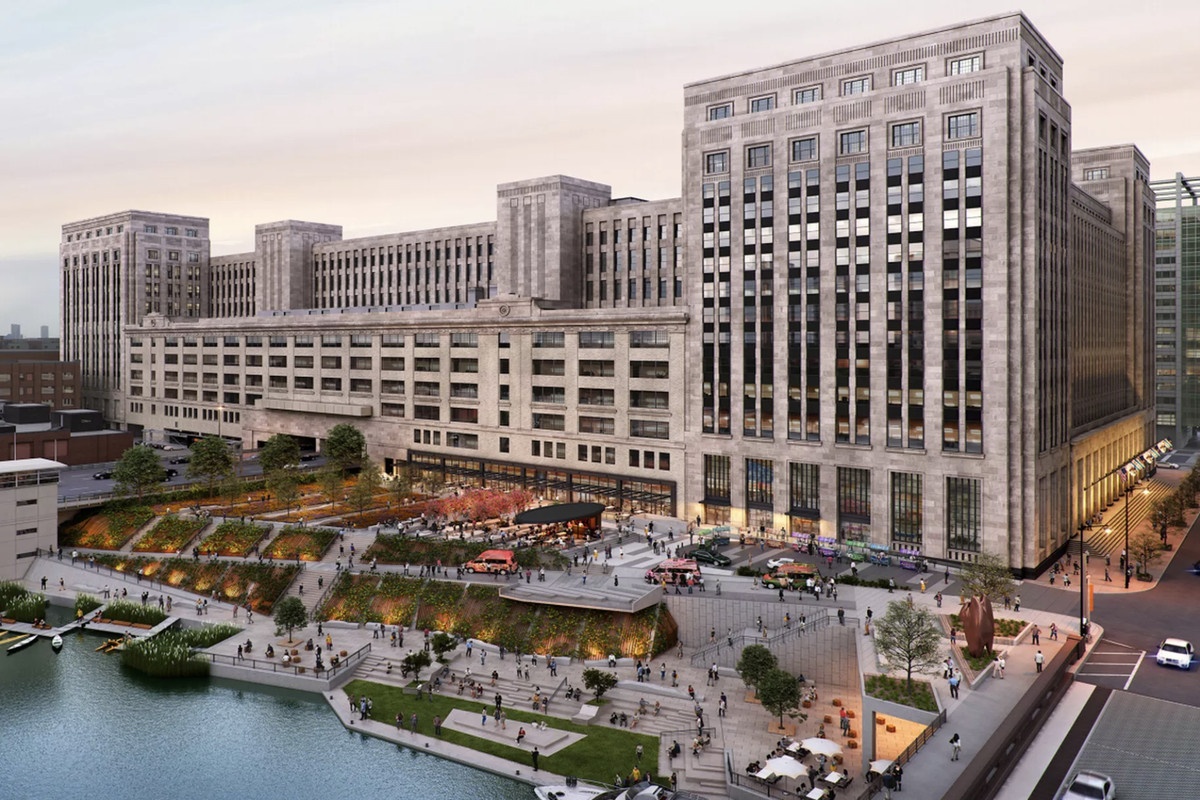 According to CNBC, Walgreens will be moving 1,800 jobs into a new Chicago office. The company foresees 1,300 employees will relocate from its Deerfield, Illinois office and plans to open a new 200,000 square foot space in Chicago's Old Post Office building in the fall of 2019. It's parent company, Walgreens Boots Alliance, will remain situated out of Deerfield where it expects about 3,200 employees to remain working there. Many companies including McDonalds and Kraft Heinz are transferring operations out of the suburbs and into the city. Moving to the city helps appeal to more employees in a highly competitive job market.
Per the Chicago Tribune, Walgreens is the first tenant to sign on at this long deserted building that straddles the Congress Parkway, which New York based 601W Company is redeveloping in an $800 million plus project expected to be completed by late next year. 601W also has other properties in Chicago including the Sullivan Center and Aon Center and began extensive reconstruction on the 2.8 million square foot building on speculation without any commitments from tenants. This reconstruction will also include a rooftop park, a food hall and other ground floor retail stores.
Click here to get Free Access to hundreds of other Private Commercial projects.
Walgreens was represented in the lease by brokers Steve Stratton, Meredith O'Connor and Bill Rogers of Jones Lang LaSalle. The landlord is represented by Matt Pistorio, Steve Smith and Dan Heckman of Chicago based Telos Group.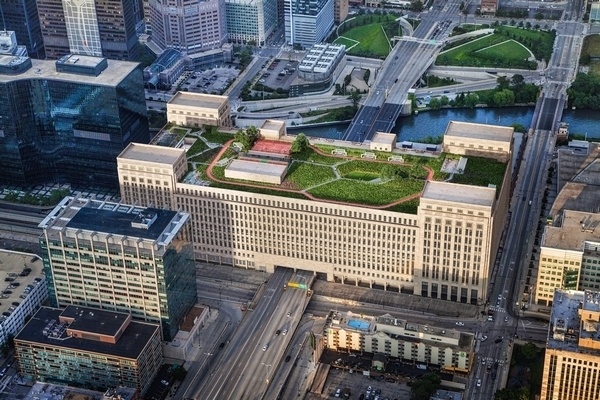 According to ABC7Chicago, the post office, located at 433 W. Van Buren Street is listed on the National Register of Historic Places. The building has 2.8 million square feet and encompasses three city blocks and five acres. At this time, it is the largest development in the country.
"This is a smart decision by an innovative company and will greatly contribute to our city's thriving tech sector."
Mayor Rahm Emanual
According to Walgreens Newsroom, when renovations are complete, the company's Technology Center of Excellence will be expanded and will incorporate the retail pharmacy technology teams with digital, mobile and e-commerce teams who are presently working in the city. This also will make it possible for them to relocate its digital office which is now in the Sullivan Center at 36 S. Wabash Avenue to the Old Post Office building. About 8 million customers interact with Walgreens in stores and online every day using the most conducive, multichannel approach to consumer goods and services and trusted cost effective pharmacy, health and wellness services and informative guidance.
Join the Thousands of Construction Pros Already Succeeding with DataBid
Posted by Judy Lamelza