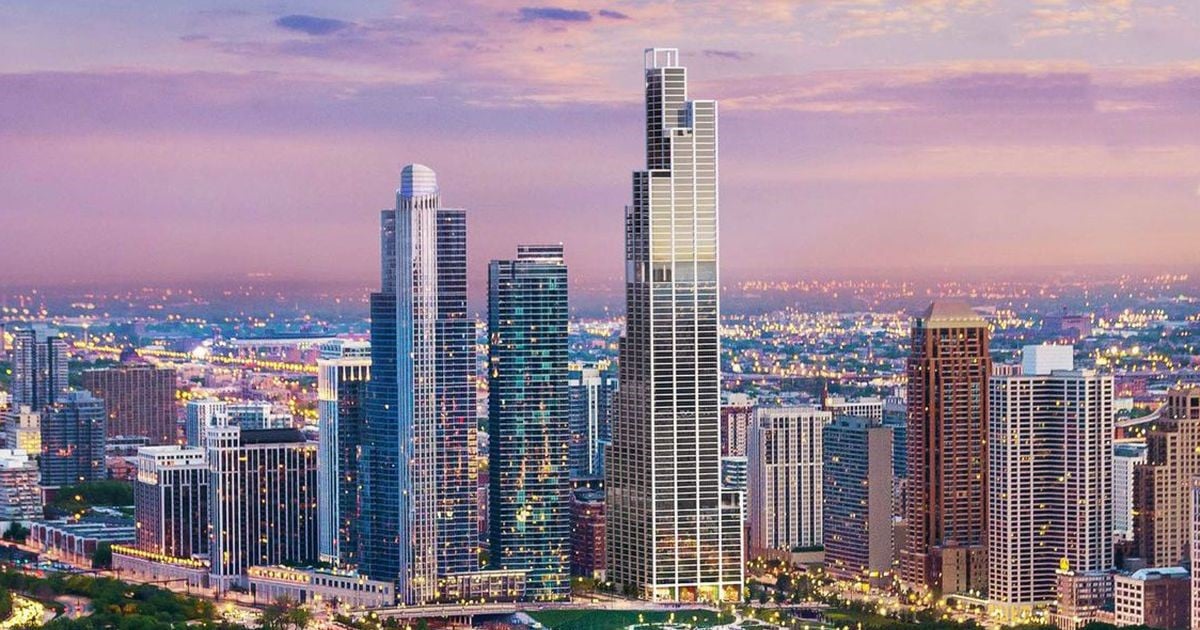 NEMA Chicago has been under construction since January 2017 per Chicago Curbed. The developer of this project is Crescent Heights and the architect is Rafael Vinoly.
The tower will rise 896 feet above the southern edge of Grant Park and will be Chicago's tallest rental building. The building will include 800 units along with the following features:
- 70,000 square feet of communal space
- both indoor and outdoor pools
- co-working space
- basketball court
- boxing gym
- sports bar
- golf simulator
- kids playroom
- lounge
- demonstration kitchen
Originally known as One Grant Park, the high-rise took the NEMA name. The site is located at 1200 S. Indiana Avenue and will open one month behind the nearby
Essex on the Park apartment tower which will be 56 stories high with 479 rental units and similar views overlooking Grant Park and Lake Michigan.

This summer, the 47 story Paragon apartment tower is also expected to join the increasingly crowded South Loop rental community.
Interior renderings have just become available.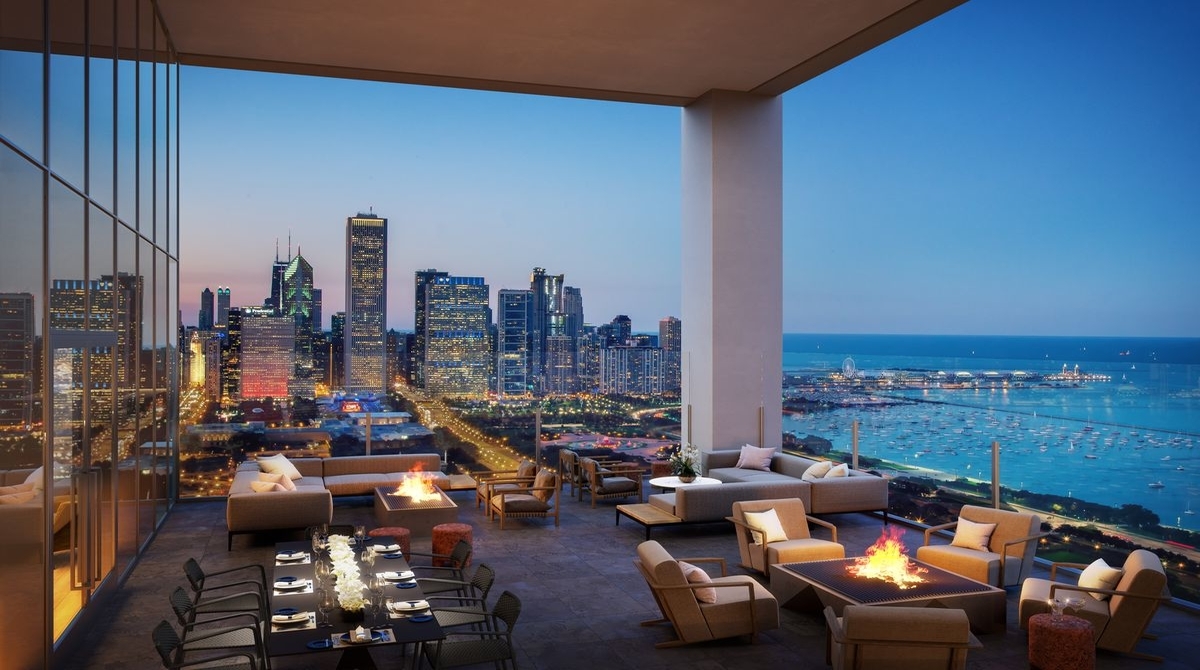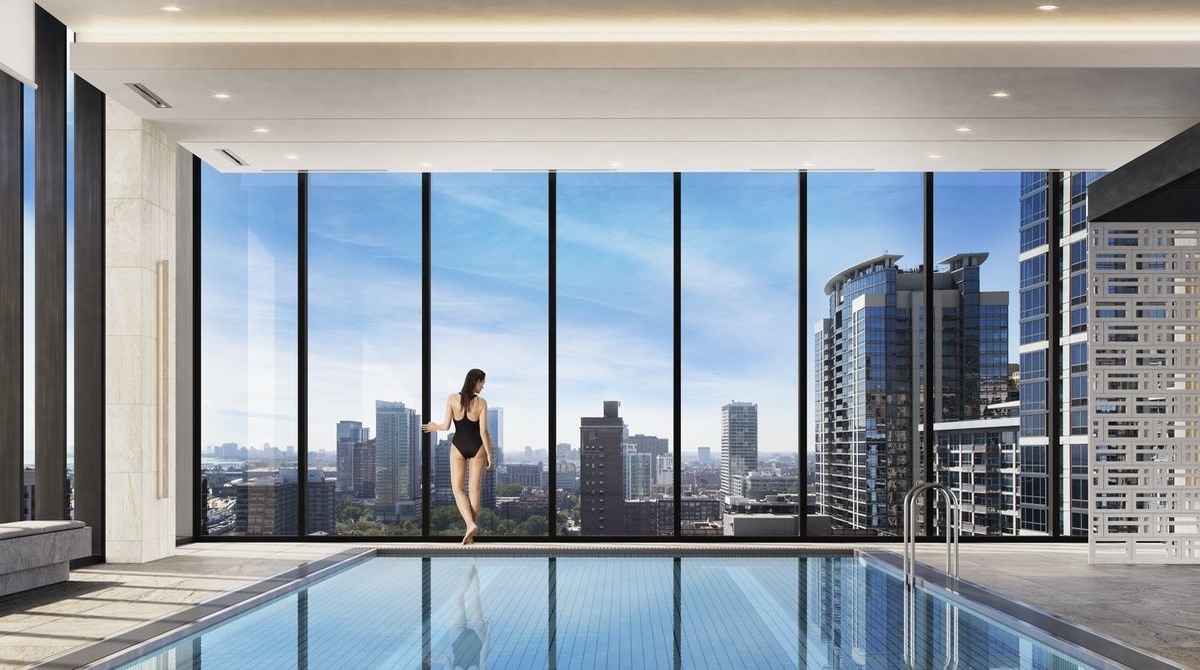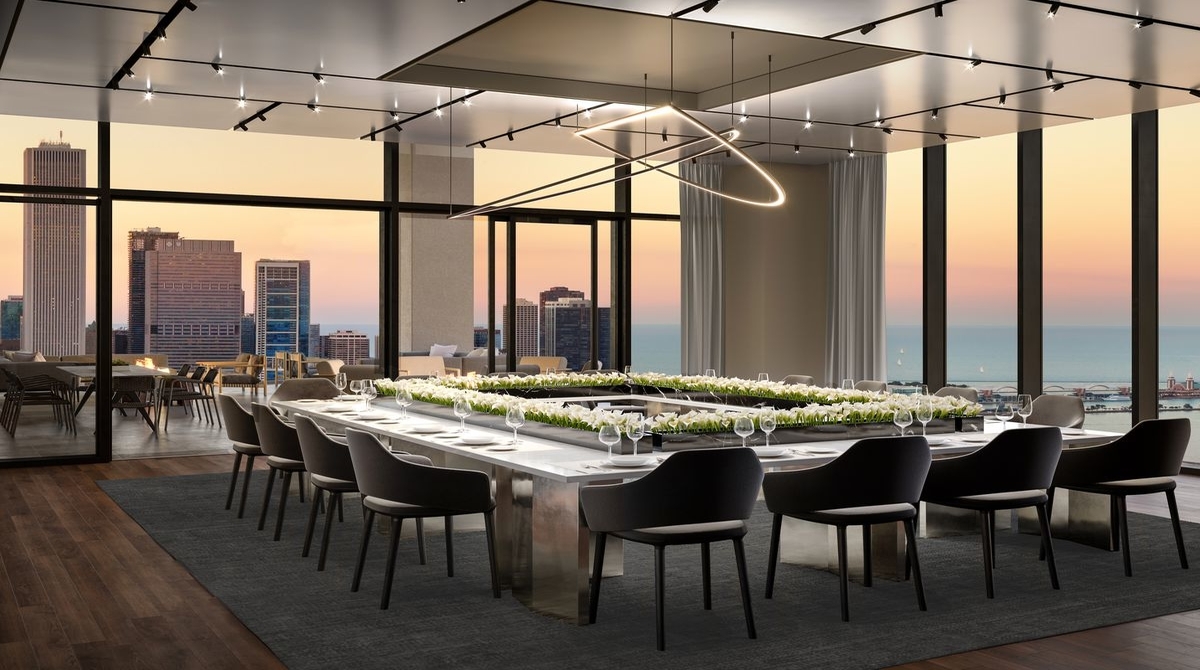 According to Rafael Vinoly Architects, NEMA Chicago rises from the corner of Indiana Avenue and Roosevelt Road and creates a tall southern edge to Grant Park and balances the mix of heights on the downtown Chicago Loop skyline. The tower is set on a 16 story tall base topped by a 1,360 square meter (14,670 square foot) landscaped pool deck for residents. The base also contains a parking garage, resident fitness amenities and retail.
Vinoly worked with Chicago's Plan Commission to amend the local master plan and respect the Lake Michigan waterfront. After the initial presentation to the Commission, Rafael Vinoly amended his original tube like tower design to create a more seamless relationship with the existing skyline.
Learn About all the Mixed-use Projects Coming up for Bid with a Free Trial from DataBid
Posted by Judy Lamelza