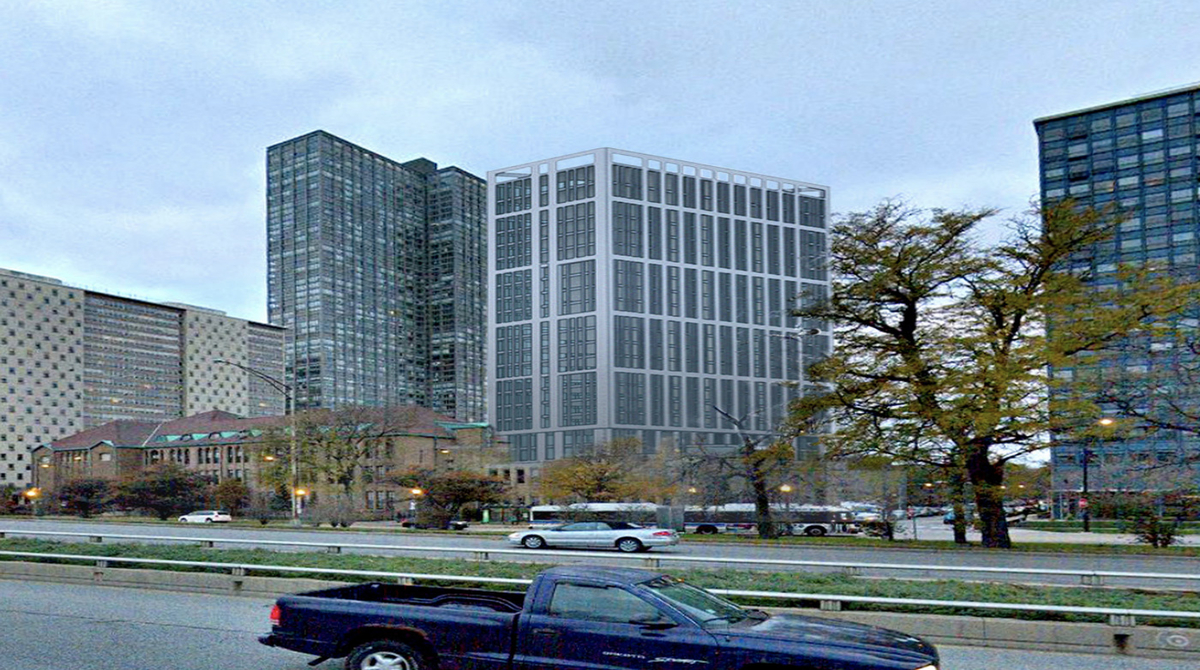 There aren't very many lakefront locations left in the city for future development but co-developers Keith Giles and CA Ventures just recently unveiled their plan to bring nearly 500 housing units to the corner of Irving Park Road and Marine Drive in Chicago. Uptown's historic Immaculata High School will be converted into a housing development and include the addition of a 23 story high-rise tower according to Curbed Chicago.
The former high school multi-building campus will be converted into 275 housing units. Additionally, a new 23 story tower will replace the parcel's parking lot and contain 220 more units that will feature the following:
- 128 independent living units
- 60 assisted living units
- 32 memory care units
- 140 space parking garage
The design firms are Perkins Eastman and Level Architecture who were part of the development team in a community presentation along with 46th Ward Alderman James Cappleman.

The historic Immaculata campus was designed by architect Barry Byrne in 1922. Byrne worked under Frank Lloyd Wright and supervised the construction of Unity Temple. Immaculata High School closed in 1981 and was sold to American Islamic College. It has operated as a site for private schools ever since, including Park View Montessori School, Lycee Francais de Chicago and American Islamic College.
Uptown Update reported that the proposed residential conversion and tower would need to comply with the site's existing landmark designation.
The plan will require a zoning change from the Chicago City Council and will also need the support of the Buena Park Neighbors and the 46th Ward Zoning and Development Committee before it heads to City Hall.
Per Block Club Chicago, the redevelopment of the former high school would need improvements to the buildings which would include repairing the roof, refurbishing windows and doing masonry work.
CA Ventures and K Giles have worked together before to build the 240 unit Eleven40 development in the South Loop. K Giles has worked on a number of historic redevelopment projects, including turning the Old Colony Building at 37 W. Van Buren Street into student housing.
Posted by Judy Lamelza