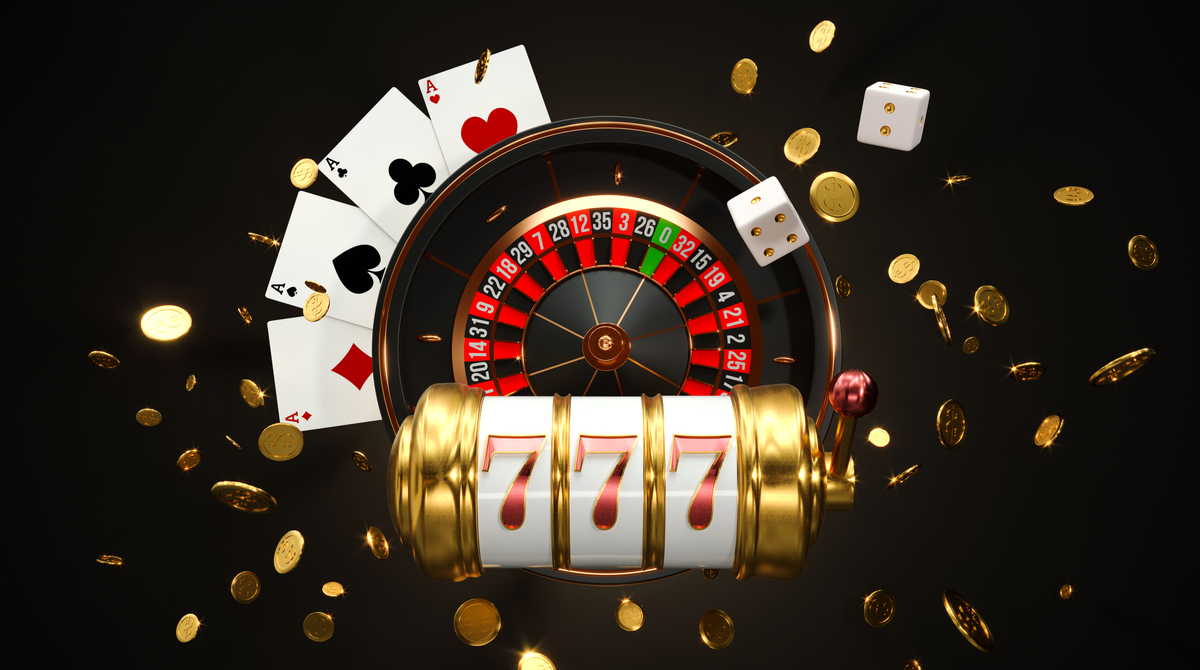 Mayor Lori Lightfoot's administration just released new details on the five bids that were received to build a major gambling casino in Chicago. Each proposal is expected to deliver roughly $200 million in a year to pay off old police and fire pension debt. A casino in the Chicago area would be a major economic boost and provide jobs that are badly needed.
Crain's Chicago Business reports that five proposals vary in how the gambling and entertainment centers would look like from site to site. Some appear to face a relatively clear path to approval and others face potentially major neighborhood opposition.
The different locations are as follows:
- The current Chicago Tribune printing facility on the east side of Halsted at Chicago Avenue
- Related Midwest's vacant the 78 property at Roosevelt and Clark
- Truck marshalling yards just west of McCormick Place
- The obsolete and lightly used Lakeside Center building at the east end of the McCormick Place campus
- On the air rights over Metra Electric tracks west of Soldier Field as part of the pending One Central project
Officials refused to rule out the possibility that one or more of the locations could possibly receive tax-increment financing subsidies for things like road and other infrastructure. They also laid out a schedule for briefings and public hearings that could result in a final City Council vote as early as March. The city's selection would then go to the Illinois Gaming Board.
"The caliber of the proposals are in line with our vision to develop a world-class experience in Chicago that will drive significant economic growth and employment opportunities for our communities. Each proposal provides a unique vision for what Chicago's casino-resort would look like, and our expert review committees are ready to dive into discussions to usher in a new and exciting era for our city."
Mayor of Chicago | Lori Lightfoot
All of the bidders are promising extensive use of minority and women owned firms in construction and operation and all are expected to offer a large sports book facility.
City officials have many questions that will still need to be answered. Among them are:
- Will Alderman Sophia King stand firm in her opposition to using the marshalling yards?
- Will the University of Illinois go public with its concerns about locating the casino near to its Discovery Partners Institute, which also will be on the 78 property?
- Will the Tribune site work logistically, traffic already snarled in that area?
- Will One Central developer Bob Dunn get the billions in state subsidies he says are needed for his project?
- Will Chicago convention leaders drop their traditional opposition to having a casino near McCormick Place?
The following are some of the Proposal details:
Bally's Corporation Proposal 1
Permanent Casino Location: Chicago Tribune Publishing Center
- Bally's has two bids, one for the Tribune, and the other for the marshalling yards. The first is valued at $1.8 billion and would produce, in phases, a 3,600 gaming positions casino, a 500 room high-rise hotel and a 3,000 seat, 70,000 square foot entertainment venue. Bally's is also offering to pay not only the required taxes but a $25 million upfront "incentive payment."
Bally's Corporation Proposal 2
Permanent Casino Location: McCormick Place Truck Marshalling
- The second Bally's proposal is quite similar, but slightly smaller, valued at $1.6 billion. Bally's will pledge to make an upfront incentive payment of $50 million to the City of Chicago if awarded. Both Bally's proposals reference allotting some of the 4,000 gaming positions allowed to Midway and O'Hare airports, in consultation with the city.
Hard Rock Chicago
Permanent Casino Location: ONE Central project site
- Hard Rock is offering the third proposal, for the One Central property. It's $1.7 billion proposal would include a 3,000 position casino, a high-rise hotel with 500 rooms and an entertainment area keyed to the company's signature music vibe. In its bid, Hard Rock argued that by offering new entertainment options for visitors, its project increases economic upside for McCormick Place. Among areas it pitched for a temporary casino, while the permanent one is being built, is the Lakeside Center building.
Rivers Chicago at McCormick
Permanent Casino Location: Lakeside Center of McCormick Place
- The final two bids involve Chicago casino mogul Neil Bluhm. One Bluhm bid involves partners including developer David Doig. As is the case with the 78 bid, Bluhm is offering a minimum 25% ownership share to minorities. The proposal calls for rehabbing the Lakeside Center, something that would occur more quickly than building a new structure and will eliminate the need for a temporary facility since the rehab would be completed within a year according to the bid. Also promised are 2,600 slots and 190 table games, and an update of the existing 4,200 seat Arie Crown Theater. This bid would mostly use existing McCormick Place hotels, but indicated that a 250 room addition is possible.
Rivers 78 Gaming
Permanent Casino Location: 8 acre riverfront entertainment district at the northern end of the mixed-use 78 neighborhood
The bid for the 78 property, is valued at $2 billion. It includes a 2,800 gambling position casino, a 300 room hotel, an anchorage on the South Branch of the Chicago River for those arriving by boat and a large observation tower, along with restaurants, bars and a venue for live entertainment. While the permanent casino is built, Bluhm would operate a riverboat casino docked next to The 78.
See previous DataBid Blog titled - 5 Bids Received for Casino in Chicago
Posted by Judy Lamelza