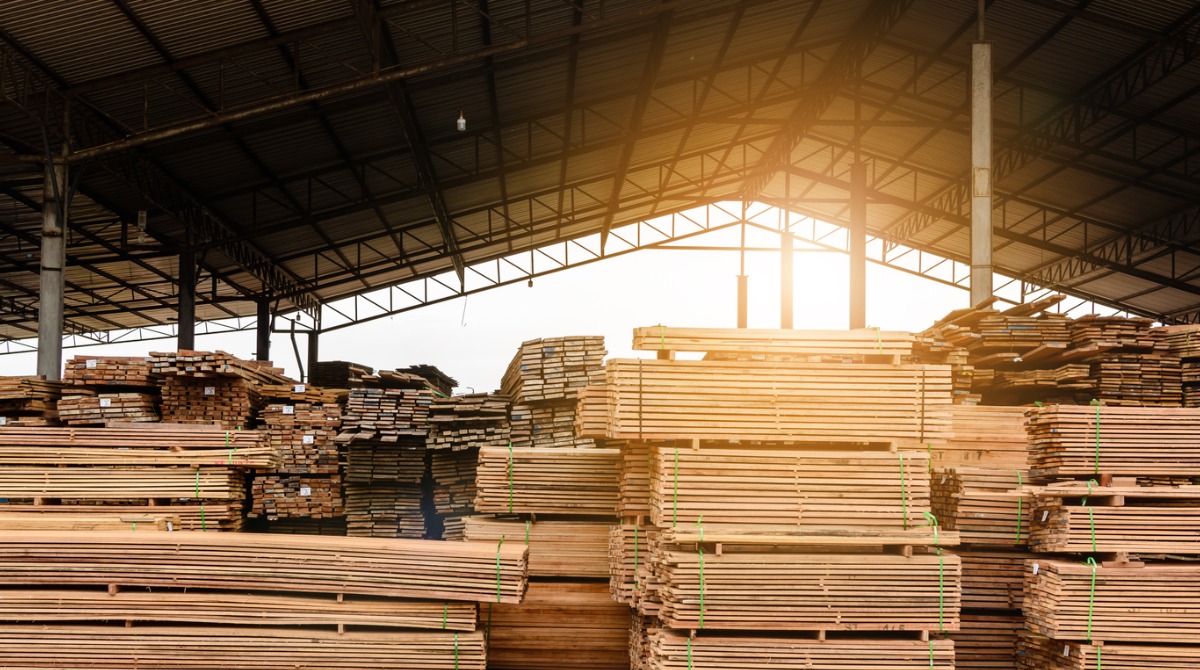 Covid's impact on the construction industry's supply chain and particularly for equipment and materials that are being manufactured overseas are still causing major problems. Constraints on ocean and even inland transportation are also contributing to the problem.
Canadian Lawyer Magazine states that pent-up consumer demand that began last year - including for home renovations - as well as new infrastructure projects is having a big impact on projects that need to get their supplies from Asia to North America and the cost and schedule for that is becoming highly unpredictable according to Mark Johnson, a partner in Blake, Cassels & Graydson LLP's Ottawa and Toronto offices. He specializes in major power, infrastructure and public-private partnership (P3) projects.
"That creates real problems both for bidding projects - the uncertainty of knowing whether or not this current environment will continue into next year or the year after - and for existing projects that were priced before all the transportation issues hit. Since part of government stimulus during the pandemic has been new infrastructure projects on both sides of the Canada-U.S. border, you're competing for resources, transportation and shipping in a way that wasn't the case six months ago or a year ago."
Partner in Blake, Cassels & Graydson LLP | Mark Johnson
Short-cycle fluctuations in commodity prices also makes it very difficult for there to be price certainty.
Lumber prices reached market highs over the past year, but have fallen since May as warmer weather and the easing of COVID-19 restrictions across the country have resulted in Canadians travelling more and doing home renos less. Canadian steel prices were up 51 per cent year over year in July, the biggest year-over-year increase on record, though are expected to remain strong.
"The strain for project owners procuring projects and constructors bidding projects right now comes from the challenge of bidding certain elements of construction on a fixed price basis when there is considerable volatility in the supply chain for those elements."
Partner in Blake, Cassels & Graydson LLP | Mark Johnson
According to BBC News, at present, there are hundreds of container ships that are queuing for access to overloaded ports, mostly in the US and China. In addition, in Europe and the US, driver shortages make it harder to move containers on to their destinations once on land. And port closures that are caused by Covid-19 outbreaks have further exacerbated the problem.
It has become common to hear stories about containers left idling on quaysides for months on end. Plus, prices for containers are through the roof. Some shipping companies are now charging premium rates to guarantee delivery within a few weeks, for example, and importers are also attempting to outbid one another, offering extra cash to snap up containers over their rivals.
Dr. Marc Levinson, Economist and author of Outside the Box states that businesses may also have to rethink their reliance on global supply chains that bring parts or products from single factories halfway around the world. This approach can be cheap but it relies on everything always functioning as intended. The shipping crisis has really pointed out the riskiness of these kinds of business strategy.
Canadian Lawyer Magazine states that neither project owners or contractors have much control over the current global supply chain interruptions/shortages or commodity price volatilities. On the one hand, contractors run the risk of significantly under-pricing a supply risk that they can't control or mitigate as to time and cost. On the other hand, project owners risk significantly overpaying for a supply risk that may never materialize.
According to Mark Johnson, there are ways to mitigate the risk. One is to restructure projects to either remove problematic elements or to diminish the timing risk they present.
An article in a recent DataBid blog titled 'What is Driving the Cost of Lumber Supplies to Skyrocket in Ontario' states that to address supply shortages in the near future, builders will begin using substitute products, such as different species of lumber or prefabricated lumber. Eventually there will be an equilibrium between supply and demand.
Cees de Jager, CEO of the Softwood Lumber Board stated that the new normal will be a different type of operating environment, but the industry will adapt. He also thinks that the future is bright for all of us on this.
Most reports show that the demand for lumber is expected to hold up well for some time but they believe that supply should rebound and the price of lumber should sharply decline by the end of 2022. Samuel Burman with Capital Economics believes that the progressive easing of quarantine measures should allow lumber mills to return to full capacity fairly soon. He believes that lumber prices will fall over the next 18 months. In addition, the recent pick-up in hiring and higher trucker pay are likely to alleviate the current shortage of truck drivers, which should help resolve some of the logistical constraints.
Editor's note: This is, indeed, a confusing time for the construction industry. DataBid is working tirelessly to report and distill the news that can help you and your company make the right decisions and keep you up to date on the constant changes as they are made. We hope our coverage brings some clarity amid all the confusion.
Posted by Judy Lamelza