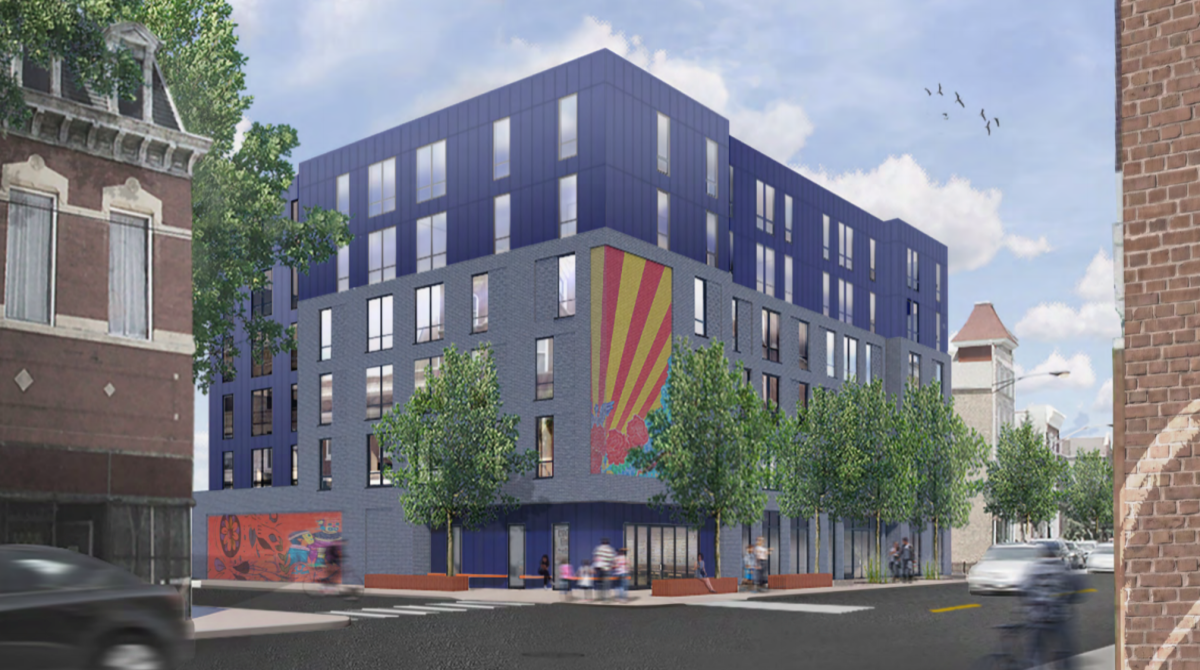 Some neighbors in Pilsen had raised concerns in two previous meetings regarding the plans for a $20 million affordable housing building and the Resurrection Project decided to pitch their revised plans at the meeting a few days ago. The 45 unit building is located at 1850 S. Racine Avenue per Block Club Chicago.
The new revised plans have not been made available to the public yet. Last month, the group unveiled renderings of the building and some residents thought the building was too tall and dense for the block. They were afraid that this would spur more large scale developments in their neighborhood.
Looking for More Local Chicago Projects?
The plans were previously proposed to include a mix of 1, 2, and 3-bedroom apartments and would serve people making between $17,000 to $50,000 income per year.
The Skender designed building would also include a community amenity area and 31 parking spaces.
A lot of longtime residents have been displaced from their neighborhoods due to increasing prices.
"Adding new permanent affordable units will help allay neighbors' gentrification fears. This development is TRP's anti-displacement strategy. It's an opportunity to serve those families that we find are most vulnerable and most at risk of displacement."
Vice President of Real Estate at the Resurrection Project | Veronica Gonzalez
Last year, the Resurrection Project offered a plan to convert the old St. Vitus Church property into a 42 unit affordable housing development but the project was delayed by preservation issues and concerns by neighbors.
The Resurrection Project currently operates 330 affordable housing units across its Pilsen properties.
See DataBid Blog titled - 45 Unit Affordable Housing Building Proposed for Pilson
DataBid is currently reporting on this Project - The Resurrection Project Affordable Housing Apartment Building - Chicago (0069071619)

Posted by Judy Lamelza