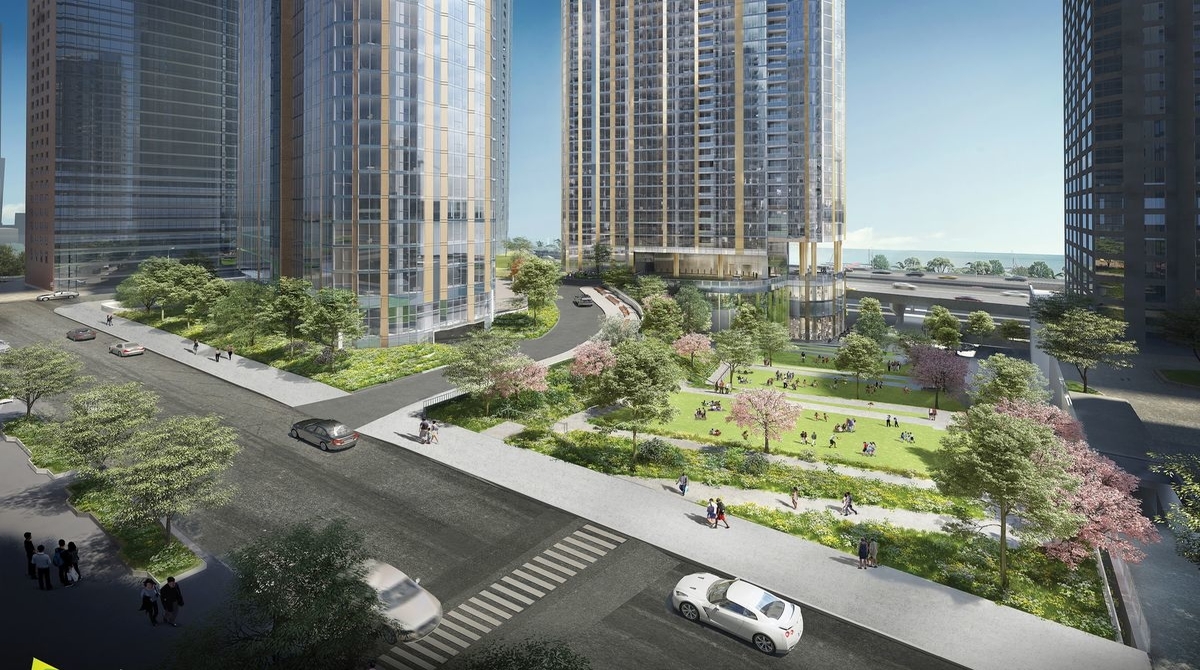 Two residential towers will break ground simultaneously this summer - the 47 story "Cirrus" and the 37 story "Cascade" towers. Altogether there will be three new high-rises and the first of the three is planned for the vacant northeast corner of Chicago's Lakeshore East community by developers LendLease together with Magellan per Chicago Curbed.
The 47 story lakefront condominium tower known as Cirrus is slated for 211 N. Harbor Drive and is launching sales for its 363 units now. They will range from 650 square feet to 3,000 square feet and will be priced from the mid $400,000 to $4 million.
The 37 story Cascade condo tower will have 503 units and is situated to the immediate west of Cirrus.
They will both have a similar curvilinear glass and metal look designed by Lakeshore East based bKL Architecture. Both will sit atop a connected parking podium and share some but not all of the residential amenities.
Looking for Local Chicago Projects?
The project will include a sloping cascade park from designer Claude Cormier + Associes that is planned to connect the downtown neighborhood to the lakefront trail.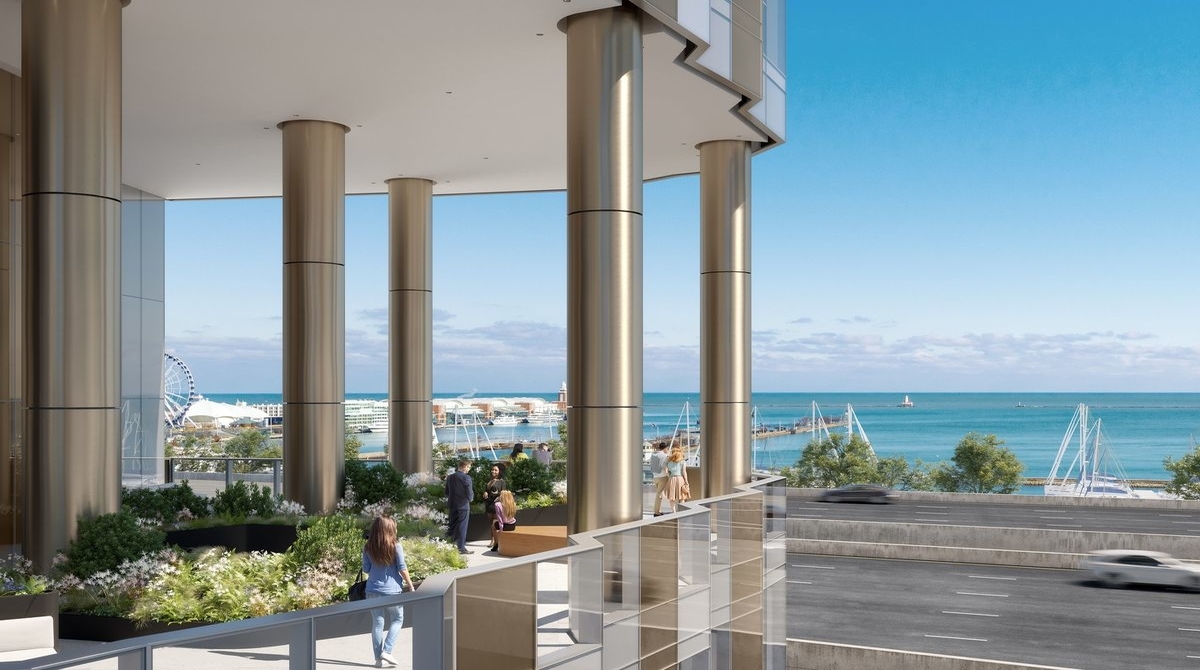 When the Cirrus and Cascade towers are completed, the developers will then begin work on a third, even taller condominium tower at the primo corner site known as "parcel I." This third tower will also be designed by bKL and will rise 950 feet above Harbor Drive where the Chicago River meets Lake Michigan.
The Chicago Plan Commission approved the zoning for the $1.1 billion, three building development in October after Alderman Brendan Reilly demanded revisions. Total construction is planned to take between five and seven years to complete.
Cirrus will be ready to welcome its first move-in residents in 2021 and will feature the following amenities:
- Open circular fireplace
- 24 hour concierge desk
- Private workspaces
- Conference rooms
- Lounge
- Cirrus and Cascade will share a 25 yard indoor lap pool and an outdoor pool deck that overlooks Lake Michigan
- Condo units will include 9 foot ceilings, high-end appliances, key-less entry and floor-to-ceiling windows
According to Crain's Chicago Business, after Alderman Brendan Reilly shut down the initial 2017 proposal, two key changes went into the current plan. The proposed 300 room hotel is now residential units and the amount of green space has been increased. It is now about 3 acres designed to slope down from the elevated streets of Lakeshore East to the level of the lakefront.
Lakeshore East is on land that used to be a former railroad and golf course south of the Chicago River and east of Lake Shore Drive and is now essentially a doughnut shape with a 6 acre Lakeshore East Park at its center. Cirrus, Cascade and the third building will be on a parcel that is outside the doughnut, east of the easternmost existing building, the Lancaster.
See DataBid Blog titled: Revised Three Tower Project for Lakeshore East
DataBid is currently reporting on this project - Lake Shore East Mixed Use Development - Chicago (0048062717)

Posted by Judy Lamelza