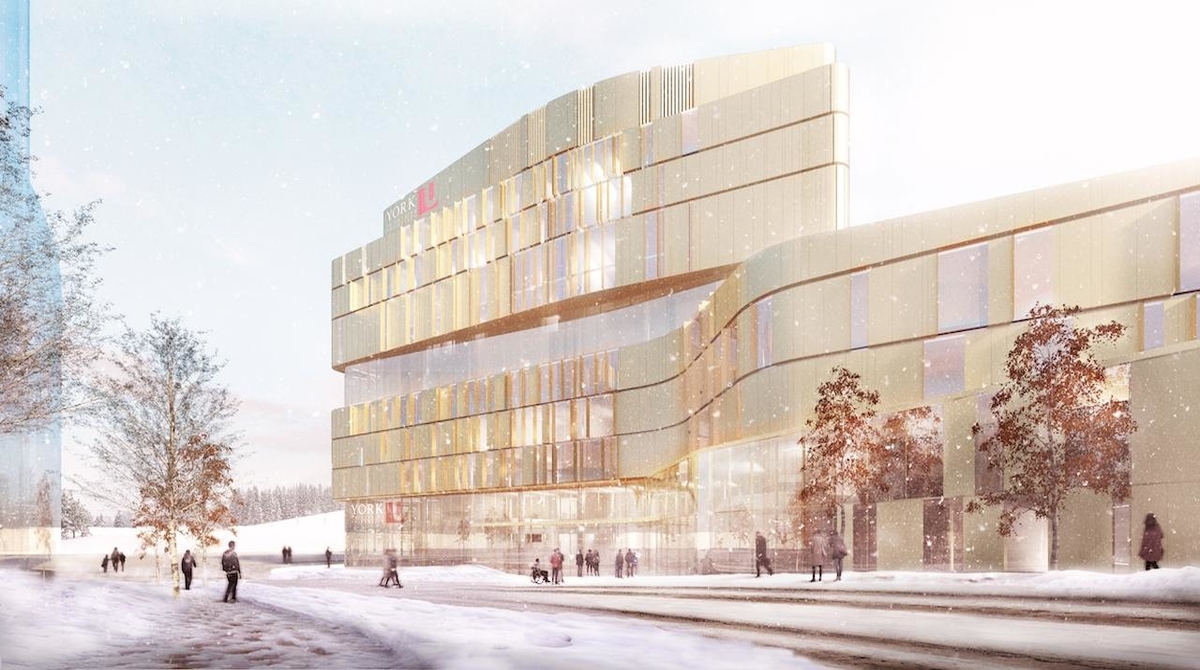 Ontario Premier, Doug Ford, announced Friday that construction will begin very shortly on a York University campus in the York Region. Ford stated that the Markham Centre Campus will create more than 2,000 jobs and will bring over $350 million in immediate economic benefits. (Rendering above courtesy of York University)
Global News stated that two years ago, the Ford government cancelled more than $300 million in funding for the Markham campus expansion including other projects as well in Brampton and Milton due to a large multi-billion-dollar provincial budget deficit.
The provincial government said it will aid in the region's post-COVID-19 economic recovery and that construction of the campus will begin shortly.
"The time has come for a new, innovative approach to financing college and university expansions. Instead of the province writing multi-million-dollar cheques, we have developed a system that encourages the development of new campuses with a much smaller cost to the taxpayer."
Ontario Premier | Doug Ford
The campus in Markham will encompass 400,000 square feet and will accommodate 4,200 students and will be within a 10 minute walk of the Unionville GO Station and the Highway 7 VivaNext transit corridor. It will be just north of Highway 407 and west of Kennedy Road on a five acre site.
The institution is expected to open in the fall of 2023 and will house the following programs:
- Technology
- Commerce
- Data Science
- Entrepreneurship
- New media and communications
- Undergraduate and graduate levels
An article in the Daily Hive stated that the new campus is a model of responsible expansion which will offer local students access to a world class education and prepare them for jobs of the future. It will cost $275.5 million to build.
"Our province's post-secondary institutions play a fundamental role in Ontario's economy and will be key players in Ontario's economic recovery. By supporting self-funded campus expansions like the one by York University, we are encouraging independence and accountability, expanding choice and opportunities for our students and protecting taxpayers."
Minister of Colleges & Universities | Ross Romano
According to Markham Centre Campus, the new state-of-the-art campus will help to fulfill York Region's future labour market and civic leadership needs by providing transferable 21st century skills that are at the core of future economic competitiveness and community development in Markham, York Region and across Ontario.
DataBid is currently reporting on this project - York University Markham Centre Campus - Phase 1 (0031120117)
Posted by Judy Lamelza