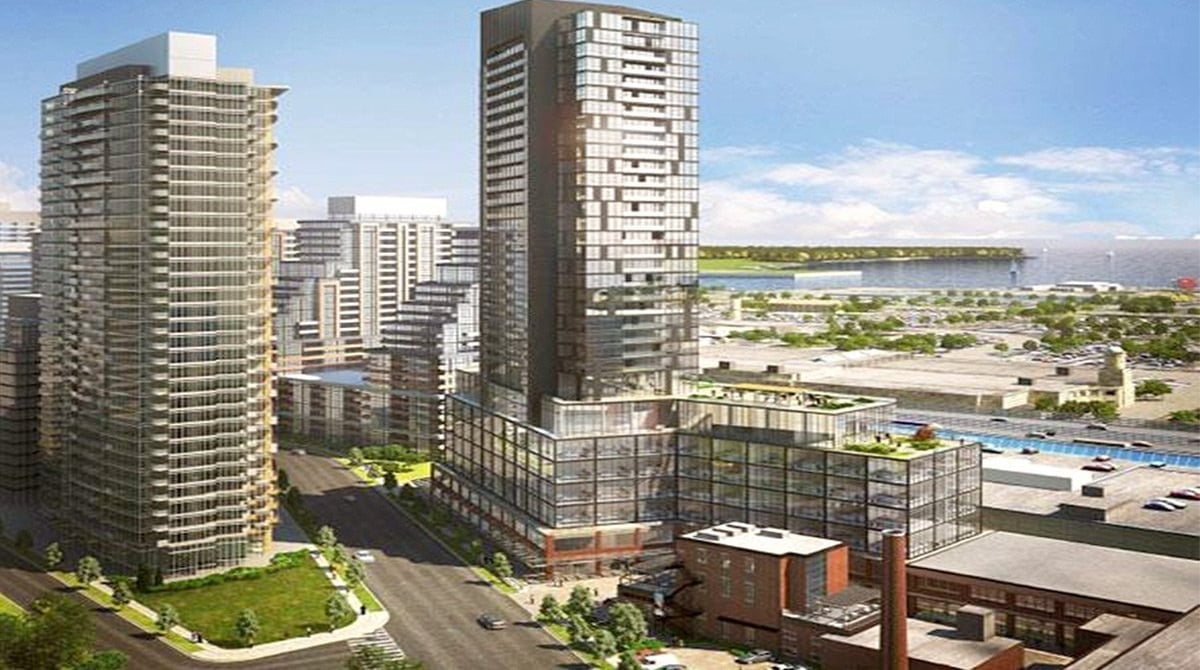 Lifetime Developments' latest project, Liberty Market Tower, will rise 28 storeys on East Liberty Street. The tower was designed by Wallman Architects and features a large glazed box projecting from near the top of the tower's west facade per Urban Toronto.
The planning and approval process has taken five years and the project finally got its start in mid 2018 when demolition permits were approved and the east end of the Liberty Market Building at 171 East Liberty Street was torn down. Shoring began at the end of 2018. The first signs of excavation followed in the beginning of 2019 when shoring continued elsewhere on the site.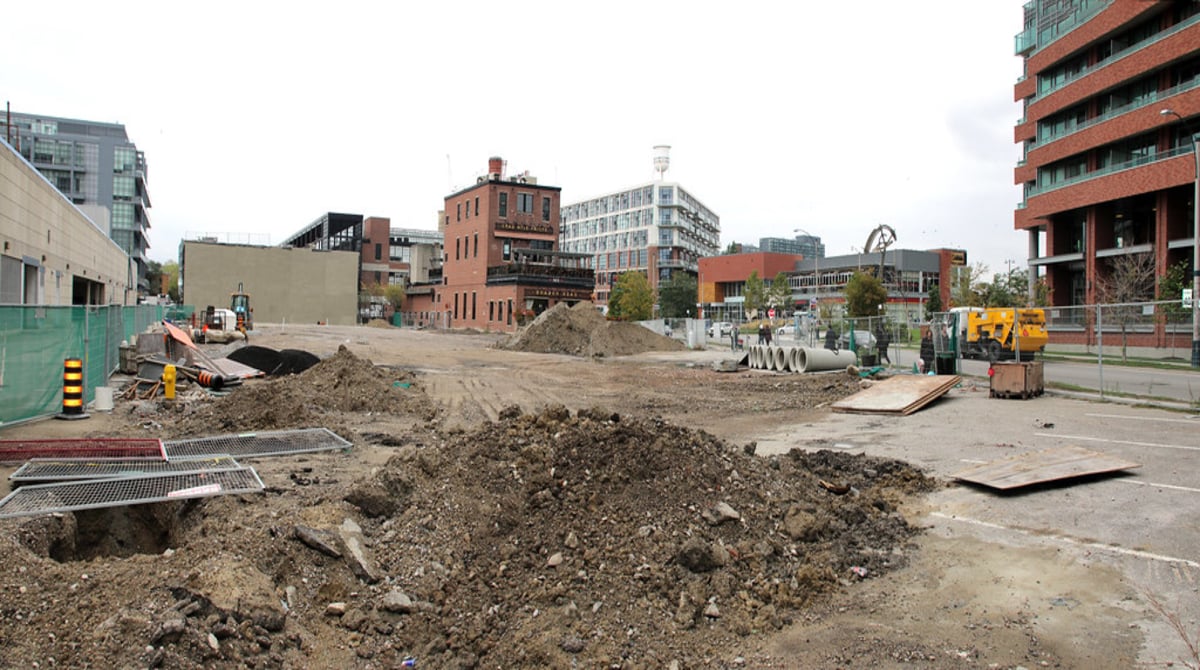 Excavation has already started for the 3.5 level, 298 space underground garage. Crews will excavate down to a 13.85 metre depth before a tower crane is installed to begin forming the foundations and underground parking levels. This is still at least several weeks away and then it will be another few months before work reaches grade and the building begins to rise to a height of 99.9 metres.


Part of the Liberty Market Building was taken down to make way for the tower. This was a heritage warehouse building that served as a retail and office hub for the community. The new development's podium will be a modern interpretation of the warehouse's style and will feature a new ground floor retail space while levels 2 through 7 of the podium will be reserved for office space. The tower above will house 281 condominium units.
According to Liberty Market Tower, the original plans called for a 32 storey tower with 291 units but now it's a 18 storey tower with 283 units. At least 10 per cent will consist of 3 bedroom units and at least 12 per cent will consist of 2 bedroom and 2 bedroom plus den units. There will be 22 bachelor units, 198 1-bedroom units, 29 3-bedroom units totaling 283 residential units.
Total retail space is 13,345 square metres. Total office space is 25,743 metres and total residential space is 18,004 square metres.
The parking will include the following:
- 324 bicycle parking spaces
- 241 for residents
- 43 for visitors
- 40 for retail/office space
- 329 parking spaces for vehicles
- 142 for residents
- 133 commercial parking spaces
- 8 Loading docks
There will be 500 square metres of proposed amenity space and 257 square metres of proposed outdoor amenity space located on the 8th floor.
DataBid is currently reporting on this project - Liberty Market Tower - Toronto (0007061113)
Learn about all the mixed-use projects coming up for bid with a free trial from DataBid

Posted by Judy Lamelza