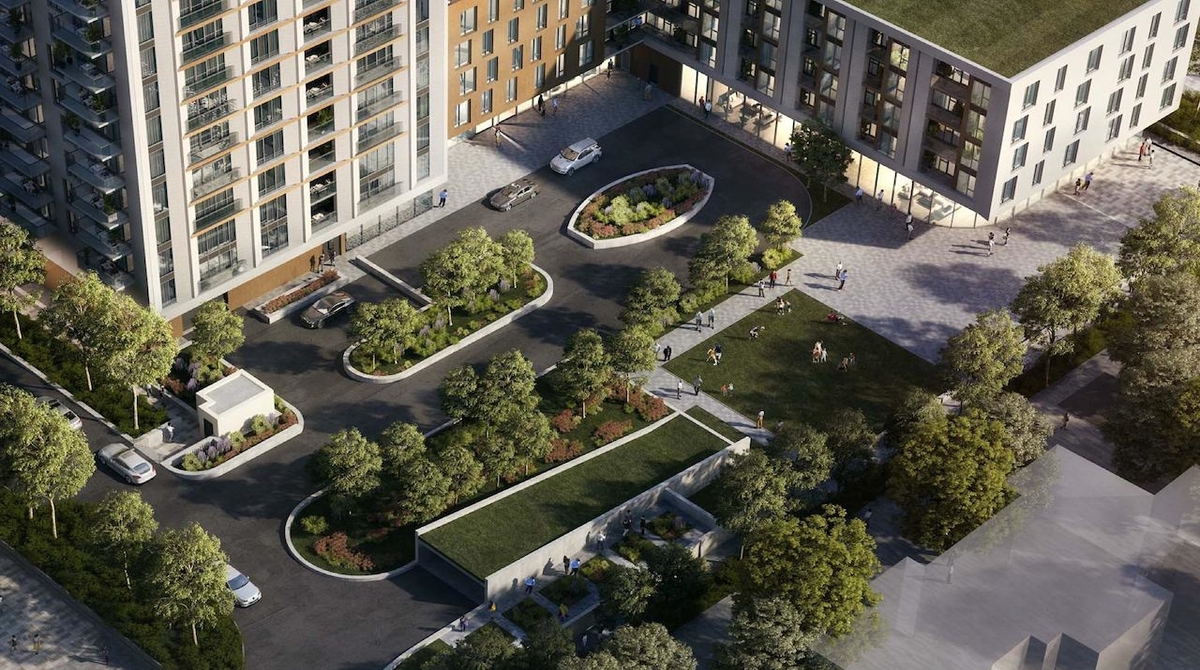 A pair of 16 storey residential rental towers and a 5 storey shared podium are being planned for Toronto per GTA Construction Report. The project is being developed by Park Property Management and designed by Quadrangle who has applied for rezoning of 3050 Pharmacy Avenue at Finch Avenue East to allow for the construction of the buildings. The development will feature the following:
- 77 one-bedroom apartments
- 154 two-bedroom apartments
- 71 three-bedroom apartments
- 1,458 square meters of indoor and outdoor amenity space
According to Urban Toronto, the plans call for the removal of surface parking currently on site in favour of an extension of the existing building's underground garage. The extension would house 489 new vehicle spaces and 237 bicycle spaces. There is no retail component proposed.

The design uses warmer toned materials, likely precast and brick to frame windows. Inset, juliette and projecting balconies will be accessible to residents. Materials that will be used will be more specific as planning progresses and a site plan application is put forward.
Per Park Property, these suites will include the following features:
- Balconies
- Individually controlled heating and air conditioning
- Playground for children
- Walking distance to many public schools, Bridlewood Mall and a short trip to Fairview Mall
Prices will range from $1,450 per month to $1,900 per month.
According to Walk Score, the location on Pharmacy Avenue is in the L'Amoreaux neighborhood in Toronto and is a very walkable area so most errands can be accomplished on foot. Nearby parks include North Bridlewood Park and Shawnee Park.
DataBid is currently reporting on this project - 3050 Pharmacy Avenue Residential Towers - Toronto (0010011619)
Looking for Details on all Local Commercial Construction Projects in the Toronto Market?
Posted by Judy Lamelza