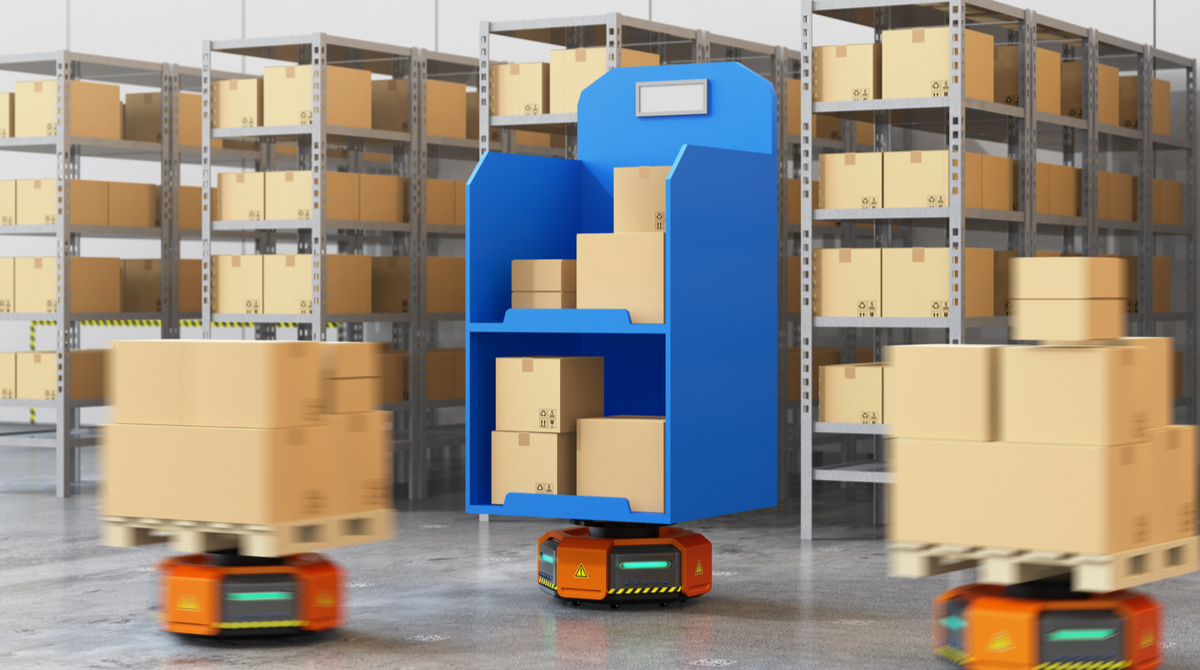 Two new fulfillment centers in Matteson and Markham are expected to create 2,000 full time jobs. Amazon joined Governor JB Pritzker and local government leaders to announce that it will build the two facilities at 7001 Vollmer Road in Matteson and 15924 Western Avenue in Markham. This will bring the number of fulfillment centers Amazon operates in Illinois to 11.
These two facilities will each be about 855,000 square feet and should be ready in time for holiday shopping demands in 2021 according to an article in Chicago Sun Times.
"The operations will employ the latest version of robotics that automate the shipping of smaller items such as books, electronics, small household goods and toys, leaving employees to focus on larger items and other tasks. We are grateful for the support we have received from state and local leaders who have helped make this project possible."
Regional Director of Amazon Operations | Mike Flannery
The Amazon jobs are not tech in nature. The company does offer a starting wage of $15 an hour and says full time staff receive comprehensive benefits when they start.
Labor organizers have frequently criticized pay levels and working conditions at Amazon facilities. The organization and the nonprofit Center for Investigative Reporting have documented injury rates at Amazon fulfillment centers as being higher than other warehouses. Amazon has said it has an aggressive policy about reporting injuries, no matter how small, that makes comparisons misleading.
Amazon is providing $700 million nationwide for employee skills training to help people qualify for higher positions and build careers.
The company employs 11,000 people in the state of Illinois.
Per the Chicago Tribune, Amazon will be using the long proposed south suburban airport as an air cargo hub.
"A lot of the new Amazon facilities are within a few miles of the proposed South Suburban Airport. The growth opportunities here in the south suburbs are vast, and a third airport would only multiply the existing opportunities."
United States Representative | Robin Kelly
The proposed airport, 44 miles south of Chicago, dates to the 1980's but the boom in e-commerce and Amazon's investment in the area has generated new discussions about its practicability with passenger airlines wedded to O'Hare International and Midway airports. Governor Pritzker has emphasized that corporate investment would be needed to make the third regional airport a reality.
An article in CBS Chicago states that the Pullman neighborhood in Chicago also will soon get an Amazon warehouse, after the Chicago City Council last week approved plans for a 40 acre distribution center on the last vacant parcel of Pullman Park, a 180 acre mixed-use development alongside the Bishop Ford, roughly between 103rd and 111th Streets.
The Pullman Park warehouse will include the following:
- 1,200 parking spaces
- 12 trailer truck parking spaces
- 13 loading docks
Construction is expected to be completed before October 31. The facility will help improve Amazon's ability to provide next-day and same-day shipping in Chicago.
The $60 million project will create up to 500 temporary construction jobs and about 200 permanent jobs once it is open.
Amazon has made a commitment to hire local residents for both the construction project and for permanent jobs at the distribution center.
Posted by Judy Lamelza