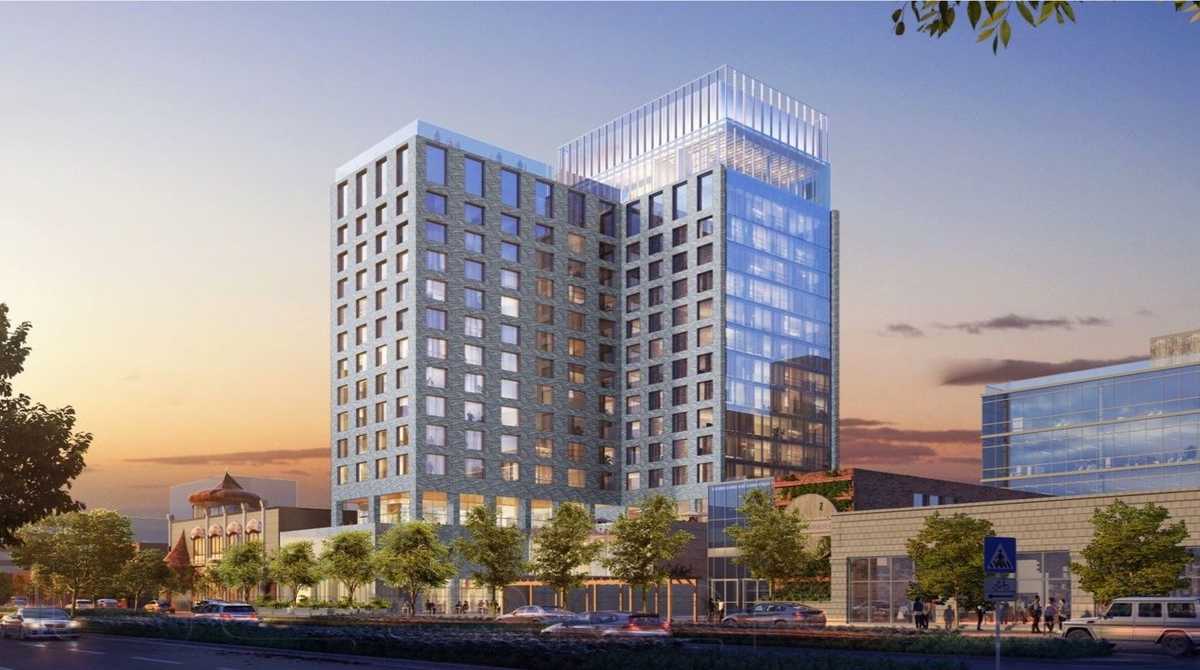 Two Fulton Market District developments just received approval from city officials at Thursday's monthly meeting of the Chicago Plan Commission. The area's westward expansion has seen an unprecedented construction boom.

The first project is a 16 story building that is replacing a dairy facility and is located at 1234 West Randolph according to Chicago Curbed. The building will include the following features:
- 259 room Standard Hotel
- Rooftop pool and bar
- Ground floor restaurant space
- Existing valet company parking with zero on-site parking spaces
Co-developers DDG and Marc Realty along with NORR Architects are featuring a contemporary glass and brick design building. Construction on the hotel is expected to begin in late spring of 2020.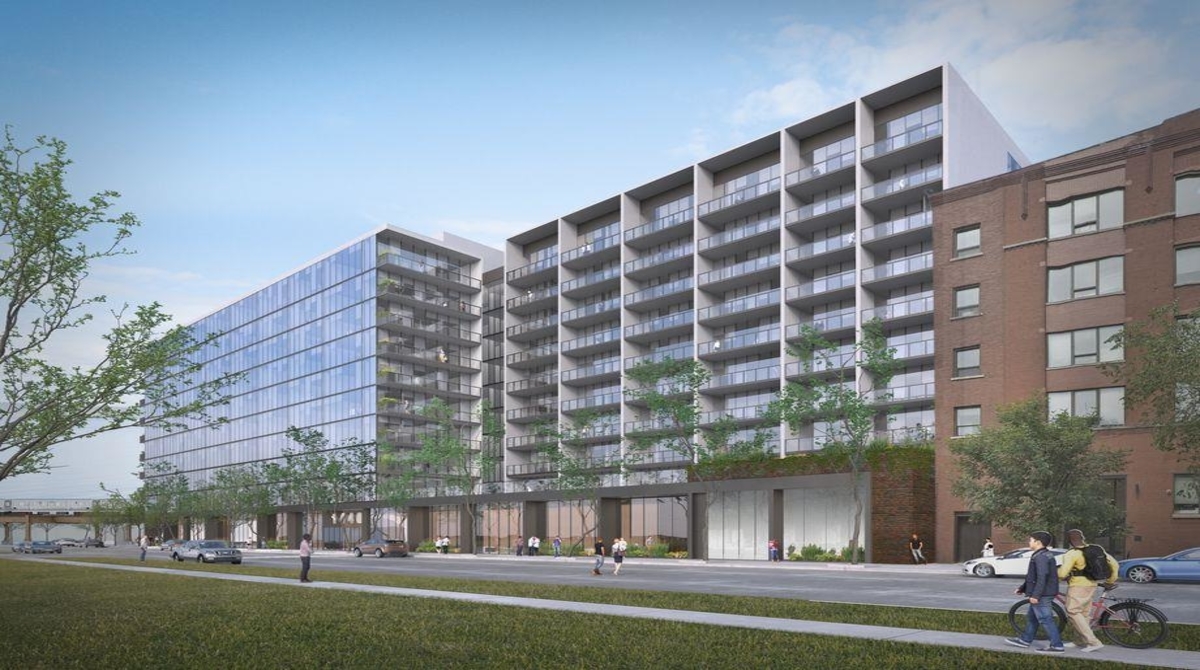 Rendering by Architect
An apartment building at 1440 W. Randolph Street was also approved by the Plan Commission. The developer, Marquette Companies, plans to renovate a five-story office building on the site and replace it with a low slung 11 story apartment building that will include 243 rental units and parking for 87 cars. The architect on this project is Brininstool + Lynch.

Alderman Walter Burnett Jr. had stated at a previous community meeting that he would not support putting residential units across the street from Union Park due to the venue of concerts and other noisy events. The Plan Commission agreed with the sentiments of Alderman Burnett regarding the noise and traffic issues but the Chicago Park District stated that it was in support of this development moving forward.
DataBid is currently reporting on this project - The Standard Hotel Fulton Market District - Chicago (0118031319)
DataBid is currently reporting on this project - 1400 Block Randolph Street Multiple Building Multi Use Development Fulton Market - Chicago (0002061619)
Learn About All The Mixed-Use Projects Coming Up For Bid With A Free Trial From DataBid
Posted by Judy Lamelza