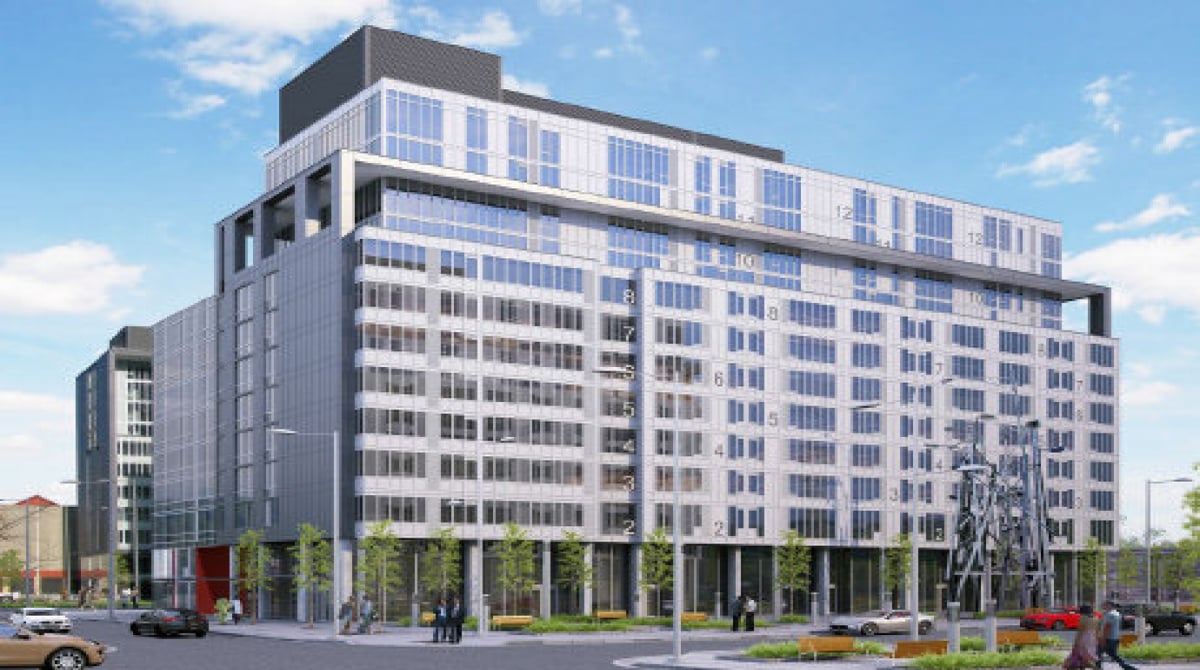 The City of Toronto has approved the "Housing Now" plan which was part of John Tory's campaign promise to build 40,000 affordable rental units over the next 12 years per Urban Toronto. This is the first phase of the plan which calls for the building of 10,000 residential homes of which 3,700 will be affordable on 11 City owned sites. The plan is offering $280 million in financial incentives for private developers and non-profits to construct buildings with affordable housing components on certain sites.
The land will be offered by the City of Toronto in the form of 99 year leases, waiving development charges, building permit fees, planning application fees and parkland dedication fees as incentives for developers to build the mixed-income buildings. The owners will also be waived the property taxes payable for the affordable portion of the building during the 99 year period.
Rents on these affordable units will be 80 percent below Toronto's average market rent to appeal to households earning between $21,000 and $52,000 annually. This is based on the benchmark that no more than 30% of income should go towards housing. For example, someone earning $21,000 annually would pay $525 per month rent.
Council also announced the first four sites would be made available for redevelopment:
- 777 Victoria Park Avenue (site is now surface parking for Victoria Park subway station)
- 50 Wilson Heights (currently surface parking at Wilson Station)
- 140 Merton Street (currently occupied by Spring Senior Care)
- 14 acre vacant area where Six Points interchange is currently being replaced by a new road network in central Etobicoke)
The 14 acre vacant lot also has the new Etobicoke Civic Centre as part of its plan for part of this site. This was also previously home to the Westwood Theatre until it was demolished in 2013. This site will likely house a number of high rise towers, of which at least a third of the units will be affordable.
The remaining seven sites will be made available in 2020-21:
- 770 and 805 Don Mills Road
- 705 Warden Avenue
- 1250 Eglinton Avenue East
- 251 Esther Shiner Boulevard
- 3933 Keele Street
Construction on some of the sites above is expected to start in late 2020 with the units being delivered to market in 2022-24.
Some City Councillors wanted a larger percentage of the units to be designated affordable and that City imposed rent controls be required on "Housing Now" units. But, Deputy Mayor Ana Bailao warned that more stringent regulations could scare off potential private sector partners.
The Toronto Region Board of Trade wants the public to consider another more 'hands off' approach to solve the problem of increasing supply. The Board is calling attention to a supply scarcity that is driving prices higher and higher in Toronto's real estate market. This is due in part to the process in which newly built homes are brought to market. After being submitted for approval by the City, development proposals often deflect to the Ontario Municipal Board or the Local Planning Appeal Tribunal. These tribunals process the appeals of development applications which City Planning has refused. There are currently 28,000 potential housing units caught in the backlog at the OMB/LPAT, with appeal hearings scheduled into mid-2020. For these applications, the proposed housing stock may not reach occupancy until 2024. This backlog prevents new housing supplies from reaching the market in a timely fashion.
The Board of Trade is calling for the appointment of a team of temporary commissioners to tackle this backlog and get the cases cleared sooner.
According to New In Homes, there are over 100,000 people in the city of Toronto on the waitlist for affordable housing. The development proposals for "Housing Now" must be for complete communities and feature complementing facilities and space, like a community centre, child care, schools or parks.
Need More Public or Private Projects?
Posted by Judy Lamelza