ROOFTech is less than three weeks away! There is still time to register for free admission to meet leading suppliers and experts through interactive exhibits, accredited seminars and live demos on major roofing systems and technologies. Register today at no cost! Onsite registrations will have a fee of $20.

Source Innovative Products & Services
Explore 100+ exhibits featuring the newest products and technologies in for roofing maintenance, retrofit, renovation and construction applications. Here's a sneak peek of new products featured at the Show: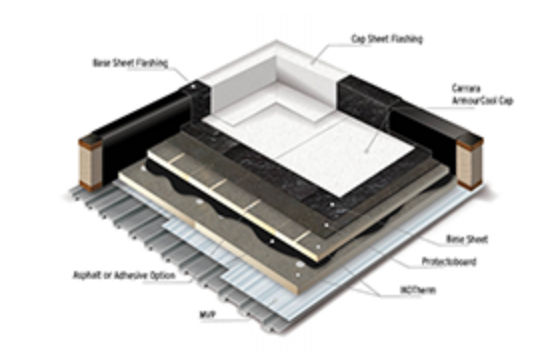 Carrara ArmourCool HD
Booth #: 606
IKO Industries (Commercial) presents Carrara ArmourCool HD Reflective Cap Sheet, constructed with a tough composite reinforcement of non-woven polyester strengthened with a glass fiber scrim in both machine and cross directions...

Learn More

WeatherPRO Ventilator (Tier 3)
Booth #: 1110
Duraflo designed WeatherPRO with the benefits of the patented internal baffle system, offering a trouble-free, high performance attic ventilation system that protects the home from weather infiltration, moisture and heat damage...

Learn More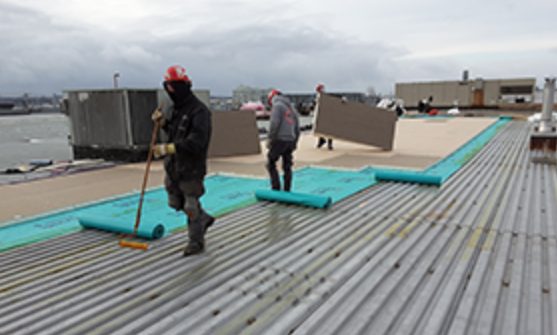 MILLENIUM Systems
Booth #: 919
MILLENIUM Agents Manufacturers produces portable safety railing systems, counter-weighted screen walls systems, custom wall mounted ladders, design and manufacturing of custom tapered insulation systems, robust and durable roofing systems, roof drains, skylights and more...

Learn More

ADESO Membranes
Booth #: 306
Achieve easy and safe modified bitumen membrane installations with Polyglass' ADESO® self-adhered, dual compound technology. ADESO membranes have a "true" SBS formulation on the top weathering side and an aggressive self-adhered formulation on the bottom side of the reinforcement...

Learn More
View Live Demonstrations
Demonstrations will showcase typical flashing details, roofing best practice techniques as well as important safety precautions.
Tuesday, April 16:
Wednesday, April 17:
We hope to see you at the Show!




Posted by Jim Lamelza