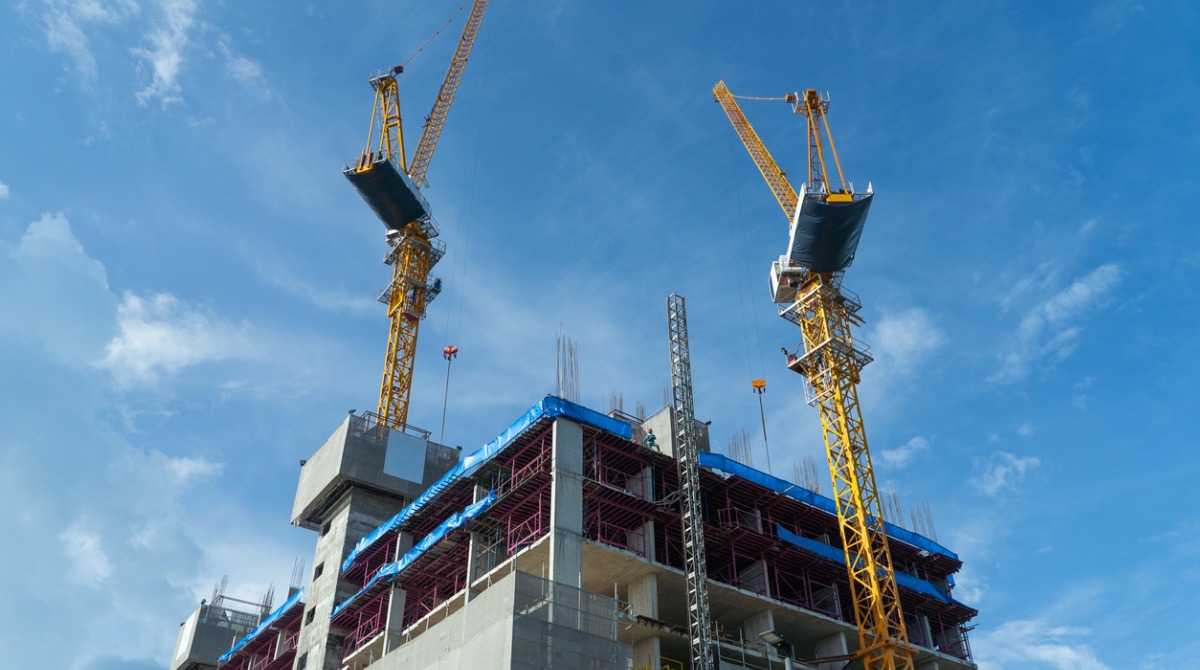 Times are changing in Toronto's midtown district, particularly at the corner of Yonge and Davisville. After years of back-and-forths, a ground-breaking new development is finally coming to fruition, promising to reshape the neighborhood's landscape both literally and metaphorically.
The old two-storey buildings that have become local landmarks are making way for a high-rise condo project called The Millwood. It's time to delve into what this development means for the commercial construction landscape, and the impact it'll have on local businesses and residents.
The Initial Hurdles
According to Storeys, the Millwood wasn't born overnight. Back in 2017, Times Group submitted an initial application for a mixed-use development at the site. Various hurdles, including zoning laws and community pushback, resulted in an appeal to the Local Planning Appeal Tribunal, now known as the Ontario Land Tribunal (OLT).
Changes and Resubmissions
In September 2020, a revised proposal emerged, this time with an even larger footprint. The number of units ballooned from 450 to a staggering 821. The height also soared, with towers now proposed at 30 and 45 storeys.
Despite existing density concerns, the 2020 application increased the height of a podium from four storeys to eight storeys.
Official Green Light
Finally, in August 2022, the project received official consent from the OLT and Toronto City Council, marking the end of a five-year journey filled with appeals, changes, and concessions.
Key Features: What to Expect from The Millwood
Building Specifications
The development will consist of:
- Two towers—30 and 45 storeys high
- Shared podium
- Suites ranging from bachelor units to three-bedroom homes
- Total gross floor area of 65,049 m
- 59,092 sq. m of residential gross floor area
- 5,957 sq. m of non-residential gross floor area
Amenities and Retail Space
The podium will include extensive retail spaces suitable for large-scale tenants like grocery stores or pharmacies.
A Nod to Heritage
Interestingly, the site will also preserve the heritage property at 1913 Yonge Street, offering a striking contrast between Toronto's past and its glassy future.
Addressing Density and Infrastructure
Given its proximity to Davisville TTC station, the development raises concerns about density and infrastructure strain. However, in a city where low-rise commercial establishments are fading into obscurity, a project of this scale seemed inevitable.
The Cost: Saying Goodbye to Local Businesses
The new development means that several local businesses, such as a fruit shop and Kramer's Bar and Grill, will be uprooted. While this is a loss to the community, the sweeping changes reflect a city in the throes of transformation.
Conclusion: The Millwood's Place in Toronto's Evolving Skyline
The Millwood stands as a testament to both the opportunities and challenges in Toronto's growing commercial construction landscape. It's a symbol of progress but also a nod to the need for balance as the city grapples with rapid development and preservation of local culture.
For construction pros interested in taking part in shaping Toronto's future, developments like The Millwood offer a template for how to navigate the intricate web of zoning laws, public opinion, and city planning.
Are you ready to be a part of Toronto's next big construction endeavor? Let's build the future, one skyscraper at a time.
DataBid is currently reporting on this project - 1913 Yonge Street Mixed Use - Toronto (0018101620)
Posted by Judy Lamelza