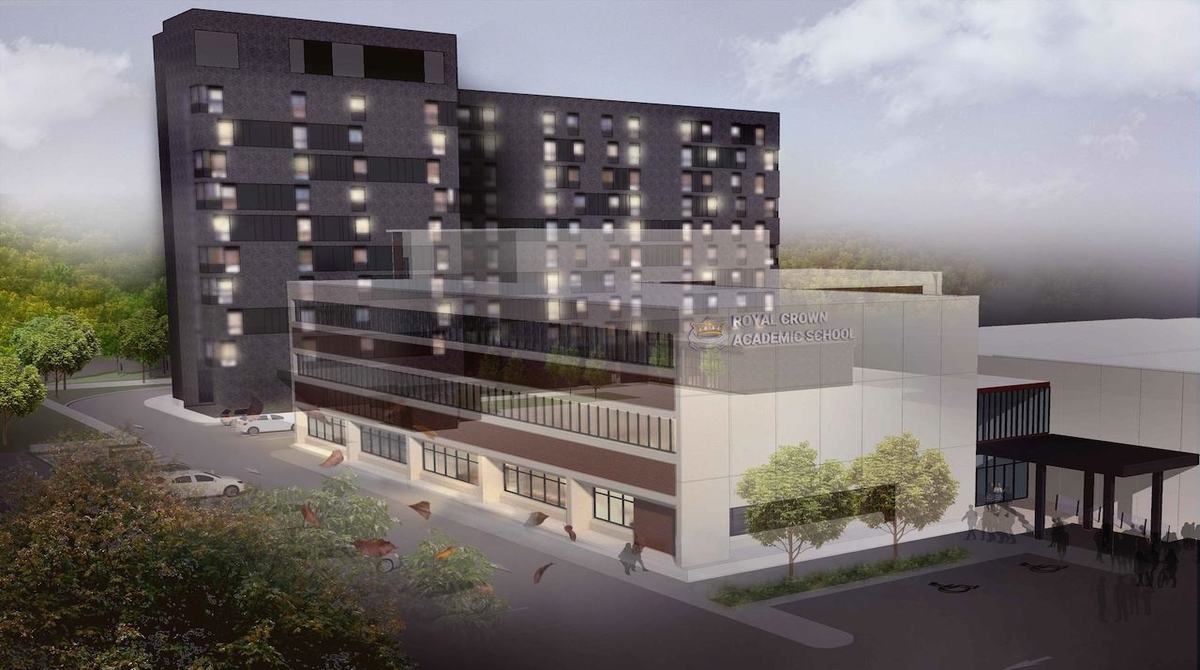 A student residence has been proposed for the Royal Crown Academic School at 4620 Finch Avenue East in Toronto. It is a private school for local and international students. The new ARK Inc-designed building would go up right next to the existing school on the north side of Finch, just east of Brimley Road per Urban Toronto.
The 10 storey, 9,688 m2 building will feature the following:
- 225 student residence rooms in a variety of configurations
- Each will contain its own bed, desk and washroom
- Ground floor will include amenity spaces for students
- Cafeteria
- Gym
- Residential lobby would occupy the ground floor's southwest corner
- Minimal glazing with punched windows that minimize heating and cooling costs
- Exterior aluminum window wall and curtainwall cladding systems with clear glazing and insulated glass spandrel panels along with brick and metal panels
Changes to the existing building would include the following:
- A new main entrance canopy and accessibility ramp
- An entrance that connects the structure to the proposed development
- Access between the two buildings via a one-storey breezeway and cafeteria
- New courtyard planned by architects Quinn Design Associates
According to Royal Crown School, there will be different floors and areas for boys and girls and a school shuttle bus will be provided for transportation between the campus and the residence.
A heating and air conditioning system with controls in individual rooms will also be included.
The Residence will be open all year and food services will be available 365 days of the year. The students will be provided an opportunity to make friends from all over the world and experience learning in a safe and healthy environment.
DataBid is currently reporting on this project - Royal Crown Academic School Student Housing - Scarborough (0001111219)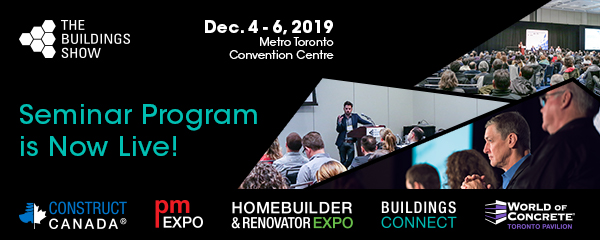 Posted by Judy Lamelza