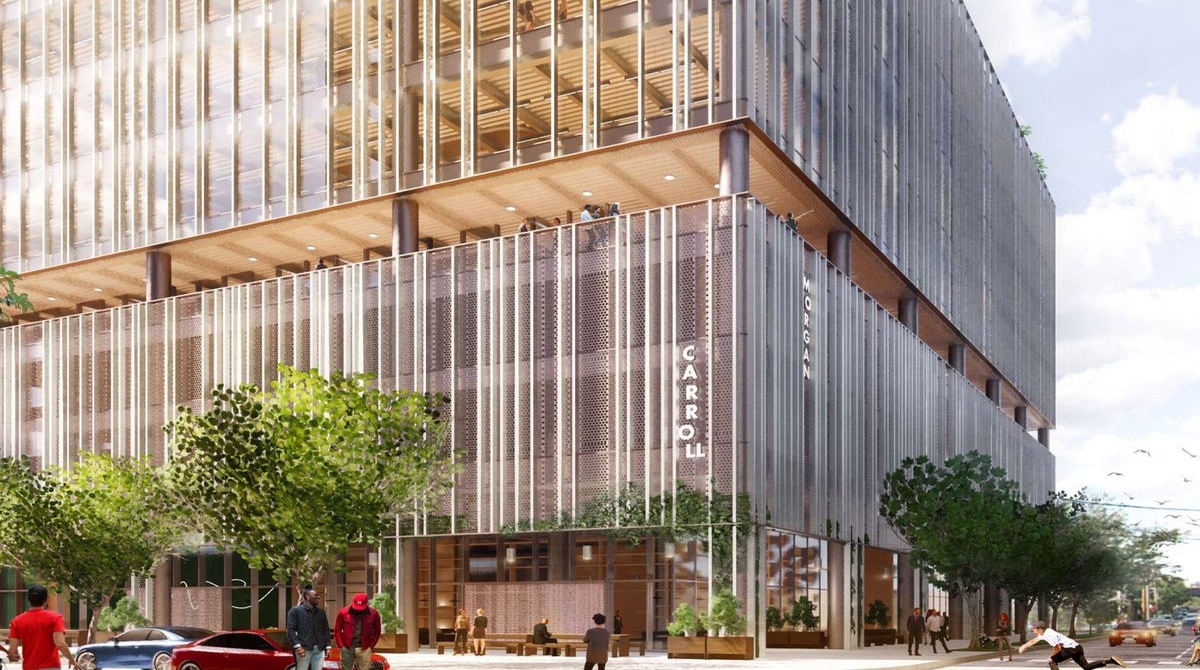 Architect's rendering of 1000 W. Carroll Avenue
The city's Plan Commission has approved two new buildings to be built in Fulton Market by developer, Sterling Bay. They have proposed one property at 1000 W. Carroll Avenue and another one across the street at 345 N. Morgan Street. Approval will still be needed from the zoning committee and the City Council before they can break ground according to RE Journals.
1000 W. Carroll Avenue
The 18 story office tower on Carroll Avenue was designed by Skidmore, Owings & Merrill and will have a glass and metal facade. There will be two stories of retail space and the building's defining feature will be a series of offset blocks as the building rises.
Looking for Office Construction Projects in the Chicago Area?
Per Block Club Chicago, this property currently houses meat wholesaler, Pioneer. Alderman Scott Wagespack had raised concerns about traffic in the area. He questioned how the developer planned to address congestion around Lake and Carroll Streets. Sterling Bay is working with Metra to come up with some solutions and as soon as all the details are worked out, they will be happy to share the information.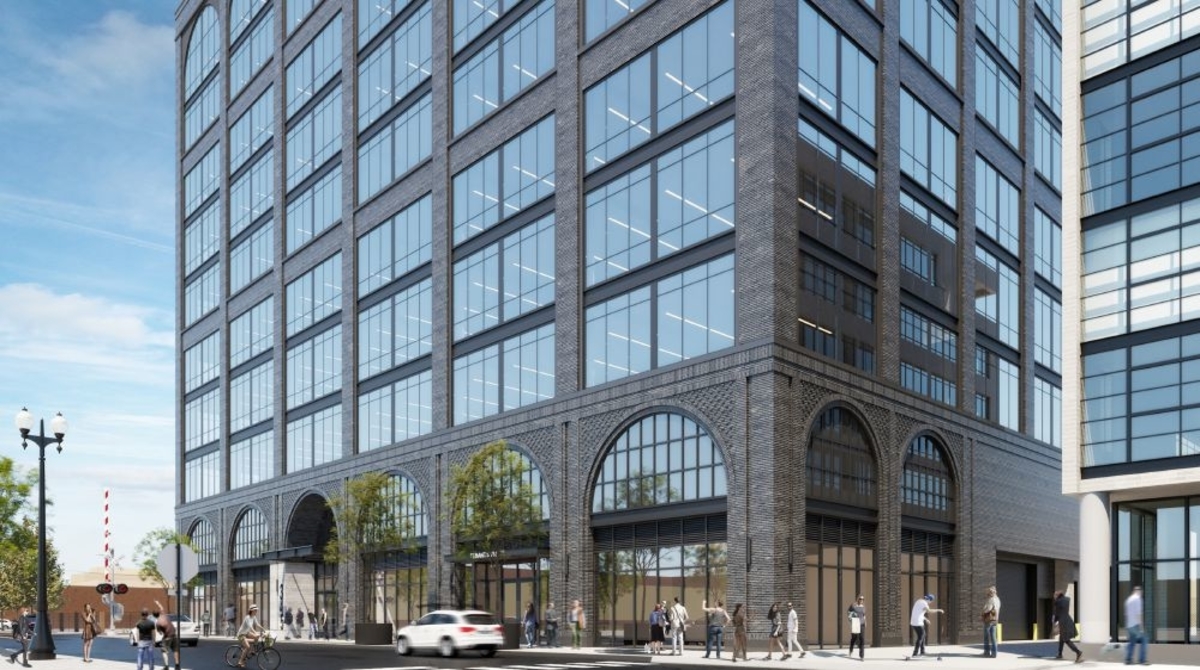 Architect's rendering of 345 N. Morgan Street
345 N. Morgan Street
According to Chicago Curbed, Sterling Bay plans an 11 story office building with ground floor retail space. This building will be located just north of Sterling Bay's Ace Hotel. Eckenhoff Saunders Architects are the designers. The building features a more traditional West Loop Warehouse look.
The two buildings contain a combined 208 parking spaces. Sterling Bay will pay $7.62 million into Chicago's Neighborhood Opportunity Fund and an additional $888,000 Industrial Corridor Conversion Fee. The Neighborhood Opportunity payment will support small business grants on the city's South and West sides and the conversion fee will be reinvested in designated industrial zones.
Sterling Bay had previously proposed a movie theater at this site but later abandoned that plan. Alderman Burnett was disappointed in seeing Sterling Bay scrap the movie theater, which would have been the first in the area.
DataBid is currently reporting on this project - Carroll Avenue Office Building Fulton Market District - Chicago (0061031319)
DataBid is currently reporting on this project - Morgan Street Office Building Fulton Market District - Chicago (0064031319)

Posted by Judy Lamelza