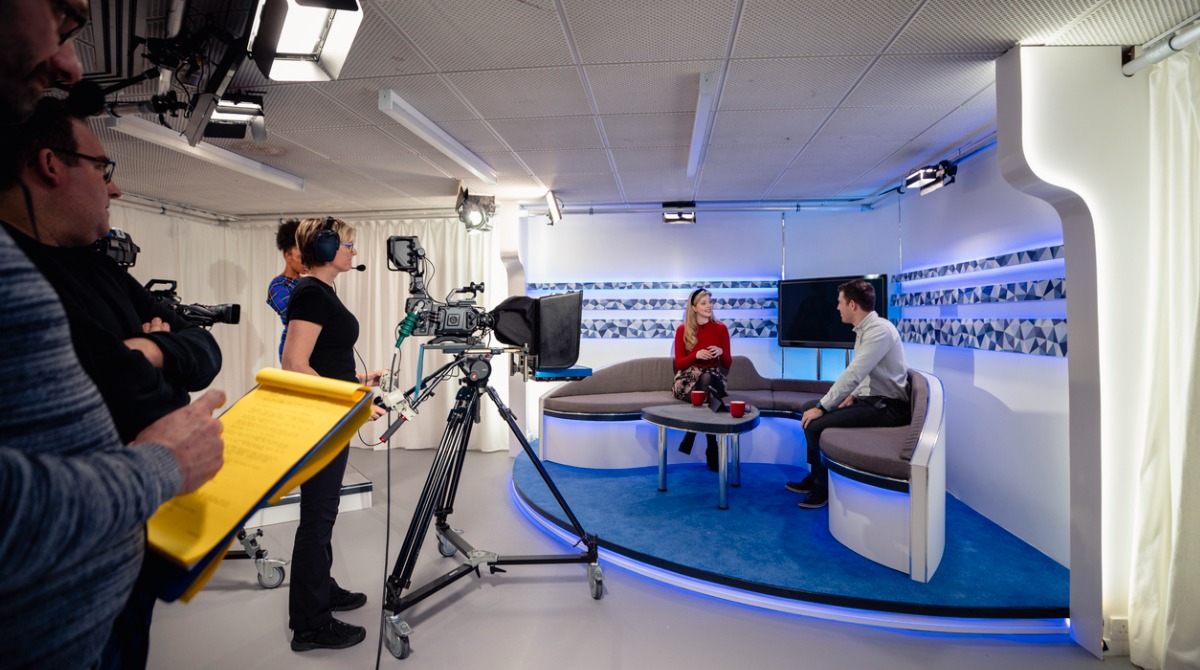 The Chicago Plan Commission has given zoning approval for a $60 million film studio proposal that could anchor a new entertainment district. The complex will sit on 7 acres at 7731 S. Chicago Avenue. The proposal is backed by TV producer Derek Dudley, whose credits include the Showtime series "The Chi".
The Chicago Sun Times states that the project could anchor a South Side entertainment district that would include the nearby Avalon Regal Theater and more sound studios and offices.
"I grew up on the South Side. This has been a dream of mine for several years. I was fortunate to get into the entertainment business, which afforded me great opportunities that include a chance to give back to the community. This project would be monumental in terms of being able to expand the film industry business and make Chicago the Hollywood of the Midwest."
TV Producer | Derek Dudley
The film studio would take over an empty, triangular parcel near the Chicago Skyway, which used to be the site of a Kmart.
Through his company, Regal Mile Ventures, Dudley hopes to start construction later this year. It passed an important hurdle with the plan commission vote and the project is now heading to the City Council for approval. City officials have said the process has led to several improvements in the plan, such as more trees and landscaping and the addition of a public plaza.
Zoning documents show Dudley has the support of an owner of the property, Kmart, which is now part of a spinoff from Sears Holdings. The city also owns a portion of the land and on Tuesday, the Community Development Commission agreed to sell it to Regal Mile for $31,000.
A website for Dudley's development cites Netflix, Disney and Amazon all have an interest in doing production work in Chicago. The website also highlights a potential revival of the Avalon Regal, also recently called the New Regal. With an auditorium of 2,250 seats, the theater has hardly been used for years. The 1927 building is a city landmark and in its heyday was a busy stage for African American performers.
The Chicago Tribune reports that the Regal Mile Studios Development is led by a pair of South Side natives: Derek Dudley and Chicago businessman Jim Reynolds, Chairman and CEO of Loop Capital.
There is a strong demand for the creation of TV shows and movies in Chicago. This phase of construction is expected to create 250 construction jobs, more than 300 production jobs and 34 permanent, full-time studio jobs, according to the city's planning department documents. No city funds are being sought for the project.
The first phase of the Regal Mile project would cover about 220,000 square feet and would include about six stages. The studios are set to open in late 2022 or early 2023 and the estimated cost for the project is $60 million.
DataBid is currently reporting on this project - Regal Mile Studios South Shore - Chicago (0084061521)
Posted by Judy Lamelza