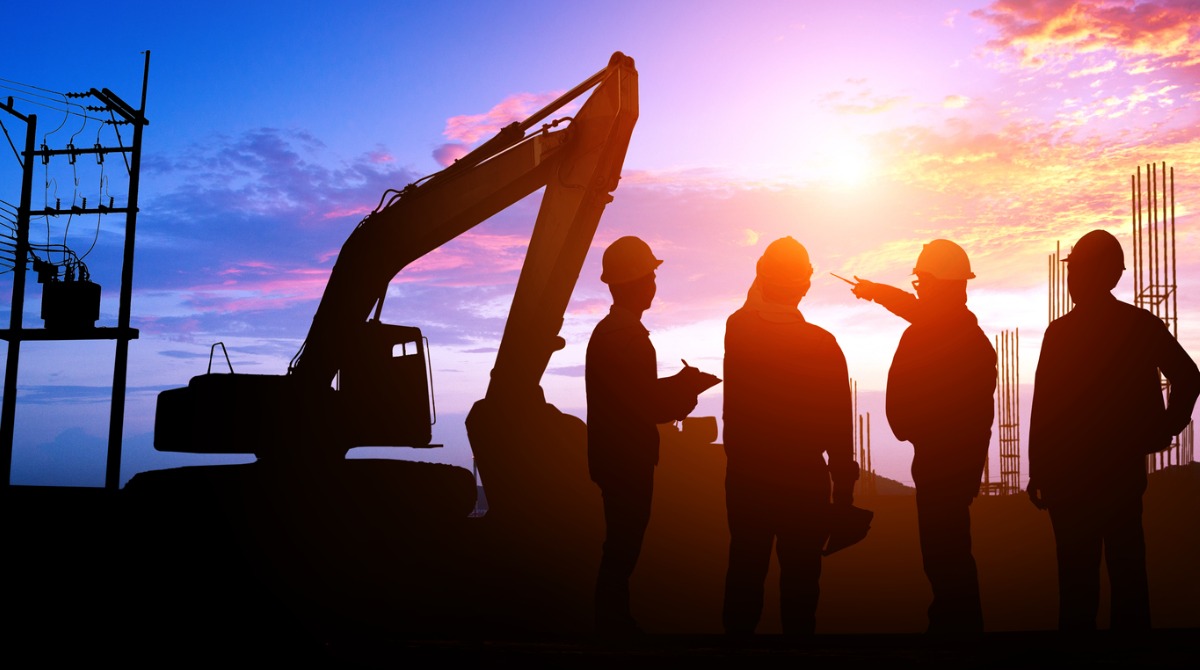 The skilled trade shortage is a problem facing the construction industry in Ontario and throughout Canada. A shortage in skilled work is one thing, but there's another layer to the problem where these workers also need to upgrade their skills to meet industry needs.
The Toronto Sun reports that as we recover from the pandemic, more skilled trades and workers with specialized skill sets will be needed to build infrastructure and much needed housing.
The work force could see a 10,000 worker deficit in skilled trades. More young people are needed to alleviate this problem. Employers are a critical part of the training system for both compulsory and voluntary construction trades in Ontario.
For compulsory trades, they provide the practical on-the-job training which accounts for up to 90 per cent of an apprenticeship program.
For voluntary trades in the residential sector, they help provide specialized on-site instruction and are often the only source of training.
Therefore, employers should be sufficiently supported and incentivized to invest in training.
The province has taken major steps to improve the apprenticeship and skills training system, but they need to re-examine the role of the incentives, particularly for those who employ voluntary trades with specialized skill sets such as:
- House framing
- High-rise forming
- Basement forming
- Finishing
The Ontario Skilled Trades Alliance (OSTA) recently released a report called Going Further Examining Employer Incentives in Ontario's Skills Training System. It called on the province to ensure that employers who bear most of the burden of training and associated costs, are incentivized to invest in skills training to develop the next generation of workers.
The report, prepared by Dawson Strategic, suggests there is an opportunity for government, industry and other stakeholders to build on the recent reforms to Ontario's apprenticeship and skills training system and work together so that employers continue to invest in skills training over the long term.
Multi-billion dollar investments are being made in infrastructure and, on the residential side, there is pent-up demand for housing. According to research by the Smart Prosperity Institute, Ontario will need 910,000 new homes over the next decade.
The workforce will see a 10,000 worker deficit in 56 nationally recognized Red Seal trades over the next five years, which could be widened tenfold when 144 provincially regulated trades are added into the mix.
To recover economically, we need to be able to build the infrastructure and housing that our province needs. It is imperative to get more young people to take up the tools. Employer incentives need to be front and centre for this to happen.
Because of high up-front costs and other barriers, employers may underinvest in skills training. There is a strong public policy rationale that governments need to provide incentives to employers to help ensure a steady flow of new entrants through the system.
Incentives could come from some of these areas:
- Tax benefits or grants for firms providing training
- Non-financial incentive by reducing complexity
- Setting up initiatives to promote careers in the skilled trades
At this time, the province offers two direct financial incentives to help employers with the costs associated with training registered apprentices in the compulsory trades:
- The Achievement Incentive
- The Group Sponsorship grant
Unfortunately neither one of the above incentives cover voluntary trades. This means employers who hire workers with specialized skills in voluntary trades face a vastly different experience and are excluded from accessing the training and hiring grants. And, with 3/4 of Ontario's construction industry comprised of voluntary trades and employers, a large segment of employers are not benefitting from the available incentives.
The Financial Post states that Canada will face a huge labour crunch when 700,000 tradespeople retire this decade. A Royal Bank of Canada report says that labour shortages will be really felt in high-demand jobs such as industrial mechanics, boilermakers and welders.
A shortage in skilled work is one thing, but there's another layer to the problem where these workers need to upgrade their skills. At least one quarter of Canada's four million tradespeople will need to boost their skill literacy in their particular fields over the next five years.
Skilled trades have long held the stereotype of being a "blue collar" job with a strenuous amount of physical, heavy work. However, there are health and safety standards in place and the median income for these types of jobs can range from $80,000 to $100,000 and even more.
Some of RBC's recommendations include the federal and provincial governments committing to increase their funding and promote trades in primary and secondary schools in a better light as well-paid jobs that are vital for society. The federal government should offer expanded child care options for women in the field and expand interprovincial recognition of skilled trades beyond Red Seal trades to improve labour mobility.
Posted by Judy Lamelza