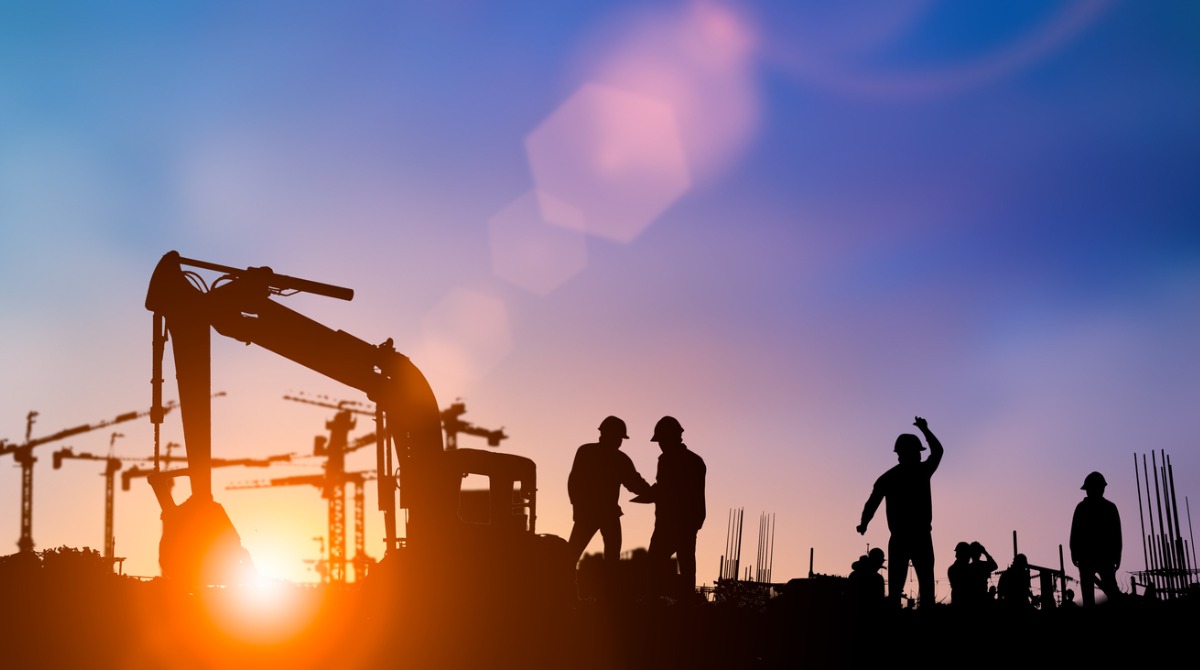 Ontario's construction industry is very optimistic and is expected to be busier than most in what is anticipated to be a record year in 2023. According to the Ontario Construction Secretariat (OCS) annual contractors' survey, 81 percent of respondents believe business will be as good or better this year. Only 16 percent expected a drop in business in the survey released this month.
Windsor-Essex Construction Association president Jim Lyons, believes that it is the most positive outlook that he has ever seen.
"There's a volume of business everywhere in the province and Windsor is going to be leading the way with the Gordie Howe bridge, the NextStar battery plant, Windsor Assembly and some additional infrastructure for the Herb Gray Parkway. The infrastructure improvements we have made with the bridge and parkway are bringing more investors."
Windsor-Essex Construction Assn. President | Jim Lyons
The Windsor Star states that the Ontario Construction Secretariat represents the interests of Ontario's unionized construction industry in the industrial, commercial and institutional (ICI) construction sectors.
Lyons said the historic levels of optimism both locally and provincially is based mostly on known public projects approved through government infrastructure funding bodies. He also stated that the longer-term prospects also remain good for the region. As the building of the Gordie Howe International Bridge draws to a close over the next couple years, construction of the new hospital will be nearing launch.
Lyons believes that some work was carried over from last year while they waited for the dust to settle on costs and supply chain issues. Now, that volume of work is going to be dropped on top of this year's scheduled projects. It's more difficult to gauge private sector intent, but he noted the Windsor region is an exception.
He is also seeing smaller, local companies adding floor space. Industrial construction will definitely be a busy sector. Residential construction of condos and apartment buildings is expected to slow down a bit this year though there are still many projects being built. Once interest rates settle, Lyons expects that pause to be brief.
The biggest challenge in meeting this surge of activity remains labour and supply chain issues. The costs associated with both led to 53 percent of contractors experiencing project delays last year and 36 percent having projects cancelled.
According to Lyons, the supply chain issues are receding and prices aren't as volatile now that factories have had an extended production run after the COVID restrictions were lifted.
The problem now seems to be that there are just not enough people to handle the volume of projects. They are telling people if they want something built for a certain time, they have to plan for a longer process.
The OCS survey did offer some hope for a future with 64 percent of those surveyed reporting they were training apprentices. That's an increase of four percent over the previous year.
DataBid's blog titled Construction Demand in Ontario Sees Sustained Demand through 2026 states that BuildForce Canada is predicting that the non-residential sector is expected to draw in more new-entrant workers under the age of 30 than it loses to retirement. The industry as a whole, however, is expected to add only 53,000 new entrants, creating a projected recruitment gap of some 18,800 workers that will need to be filled from outside the province's existing construction labour force to meet increased demands.
Posted by Judy Lamelza