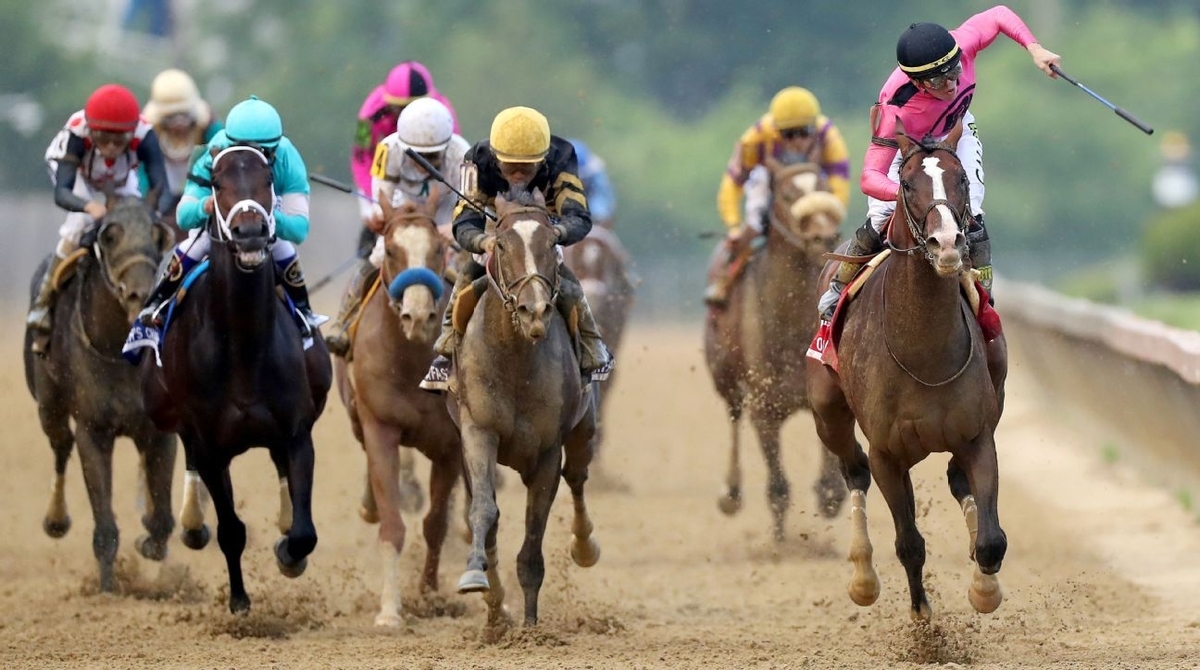 South suburban Cook County will soon be able to get its own separate new "racino" which is a combination horse racing track and casino under the state's huge gambling expansion legislation. The track would be devoted to harness racing and would soon include the ability to offer slot machines, table games and sports betting per the Chicago Sun Times.
It has been 73 years since the first new Chicago area track opened for betting on horses in suburban Maywood Park.
It may take quite a while to go through all of the provisions in the state's new gambling bill. It is all detailed in a 716 page amendment with its own clarifying amendment of 816 pages.
Lawmakers over the weekend approved the amendment. Rosemont has sought its own casino for a long time but was stopped by the Illinois Gaming board amid accusations of mob influence back when Mayor Donald Stephens wanted a casino but now that could be realized.
The legislation allows for up to seven sports betting licenses to be issued to sports facilities that seat more than 17,000 people. The Allstate Arena in Rosemont seats 18,500 which would make it one of the eight sports venues in the state that would qualify.
The following are the other seven sports venues:
- Wrigley Field
- Guaranteed Rate Field
- Soldier Field
- United Center
- SeatGeek Stadium (Bridgeview)
- Chicagoland Speedway (Joliet)
- World Wide Technology Raceway (Metro East)
Gary Mack, a spokesman for Rosemont confirmed that the Allstate Arena qualifies for a sports betting license under the new law and will explore the possibility of applying for one.
"Yes, we'll look at it. We're not sure if we want it. It's going to cost a heckuva lot of money due to fees that would be owed the state in addition to the cost of investing in a facility."
Spokesman for Rosemont | Gary Mack
The new legislation states that newly permitted casinos may operate temporary gambling facilities for up to two years with a possible one-year extension while waiting for a permanent structure to be built. Also Chicago would be permitted to conduct gambling at its two airports but it would be limited to slot machines. Any airport gambling would come out of the 4,000 gaming positions the city is allowed for a new casino, making the possibility potentially less attractive.
According to the new legislation, gambling operations at the airport would have to be conducted in a secured area beyond TSA checkpoints and available only to airline passengers who are part of a private club and not to the general public. Governor J. B. Pritzker is unsure at this time whether the city will pursue gambling at the airports.
Contact DataBid today to find out how we can make your Business Grow
Also, sports betting would be prohibited on athletic events involving Illinois colleges or universities. The legislation also explicitly bars gambling on sporting events involving kindergarteners through 12th grade. Each horse racing track will be able to conduct sports wagering at three of its off-track betting parlors in addition to doing so at its track.
The new south suburban racino would only be able to be located in either Bloom, Bremen, Calumet, Orland, Rich, Thornton or Worth Township. The competing new casino slated for the south suburbs would be located in one of those same townships, excluding Orland. The twist there is that the early favorite to land the racino is commercial real estate developer Rick Heidner. He is also an owner of Gold Rush Gaming which is the state's largest video gambling terminal operator. It has been reported that Heidner is eyeing the location of the former Tinley Park Mental Health Center in Orland Township.
The legislation requires that the new south suburban racetrack racino and the competing area casino be at least 35 miles apart unless the racetrack operator consents to them being closer.
According to the Paulick Report, Arlington Park and Hawthorne in the Chicago area will each get 1,200 gambling positions, along with the chance to offer sports betting. Fairmount Park in Southern Illinois gets 900 positions and sports betting. A license for a new harness track with 1,200 gambling positions and sports betting is also part of the legislation.
A slot machine equals one position, a blackjack table counts as six positions and a craps table is eight. Any combination of those three can be used up to the 1,200 total positions.
The legislation's main components call for the first casino within the city limits of Chicago would get up to 4,000 gambling positions and six additional casinos in the suburbs and outlying areas, including Rockford and Waukegan. Other casinos in the state can increase their number of positions from 1,200 to 2,000.
"Passage of this bill provides hope and optimism. The casinos might not be opened until 2020. Tracks are going to have to get approved for gaming licenses. That's going to take a certain period of time. Then there will have to be a build-out - installation of the machines. But this is a huge step in the right direction for Illinois racing."
Executive Director of the Illinois Thoroughbred Horsemen's Association | David McCaffrey
Per ABC Chicago News, the Chicago casino would be privately owned and the city would get one-third of all tax revenue from it. This bill which easily passed the Senate will also allow current riverboat casino operators to expand and become land-based if they want. This should also help keep gambling money from leaving the state.

Posted by Judy Lamelza