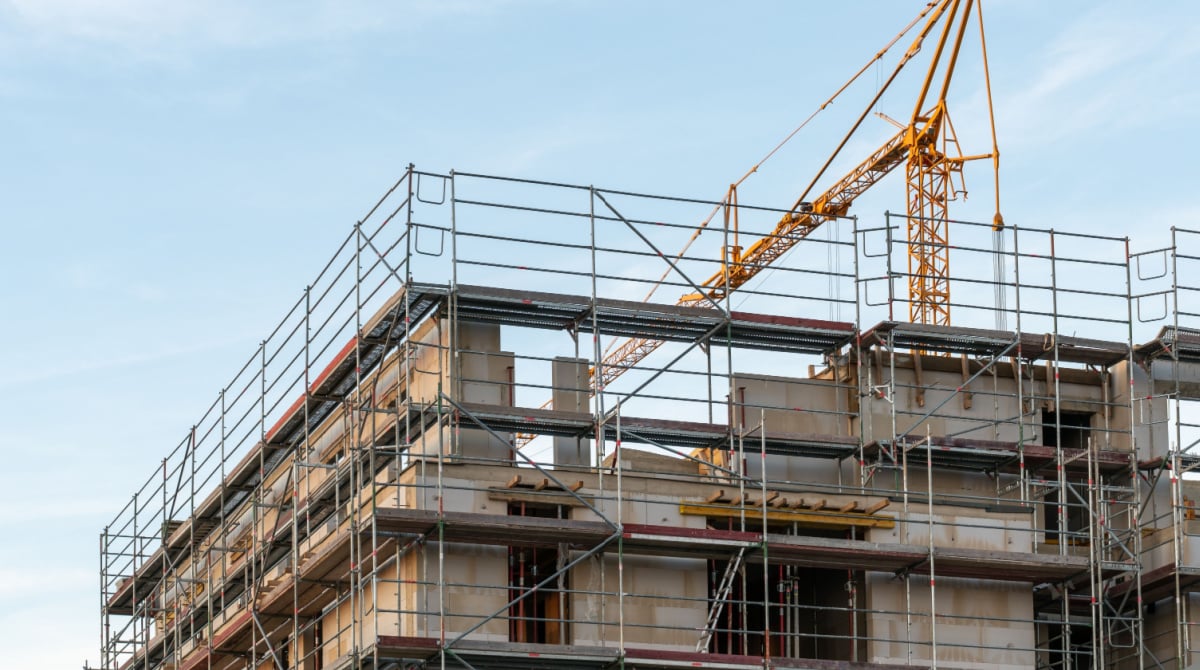 Logan Square, a testament to Chicago's architectural richness, awaits the rise of a modern marvel. The address? 2429 W. Fullerton Avenue. Orchestrated by the astute minds at RED Architects and the development proficiency of SNS Realty Group, this project heralds a new era in contemporary construction techniques and design paradigms.
A Testament to Fluid Design and Evolution
In the intricate world of construction, static plans are often left behind by evolving technologies and techniques. With this understanding, the blueprints for 2429 W. Fullerton Avenue have undergone iterations. They've been refined in response to market insights, technological advancements, and the limitless possibilities of modern architecture.
"The structure aims to dominate the skyline with five stories, making a mark at 62 feet. The strategic elevation of the ground floor ensures not just structural integrity but also seamless integration with the surrounding architectural landscape."
Chicago Yimby
Look inside and you'll find meticulously planned spaces, such as:
- 20 precision-designed one-bedroom units, optimized for space and functionality.
- 16 two-bedroom apartments, crafted with attention to every construction detail.
- 2 expansive three-bedroom segments, representing the pinnacle of modern construction in residential settings.
Chicago Yimby states that while the count has risen from an initial 36 to a more expansive 38 units, each is a testament to optimized space utilization and state-of-the-art construction techniques. Notably, seven of these are designated as affordable housing units, showcasing a commitment to varied architectural solutions within the same structure.
Innovative Exteriors and Functional Solutions
True to contemporary architectural trends, the project does not shy away from embracing outdoor elements. Balconies, a blend of aesthetic appeal and structural integrity, have been seamlessly integrated into the design, promising durability and functionality.
Prioritizing Mobility in Construction
In the dense urban fabric of Chicago, efficient parking solutions are as much a construction challenge as they are about urban planning. By dedicating space for 19 vehicles, down from an initial 21, and carving out a special zone for 24 bicycles, the project reflects a deep understanding of modern construction needs in urban settings.
A Facade Reflecting Architectural Mastery
The facade stands as a beacon of the synergy between tradition and innovation. The brickwork, a nod to Chicago's iconic construction style, is juxtaposed against a contemporary cream-colored metal panel, exemplifying the advancements in construction materials and techniques.
Ingenious Ground-Level Construction
Moving beyond the standard rectangular construction mold, this project embraces innovative indents in its design. These not only facilitate the integration of balconies but also introduce a novel approach to constructing residential buildings, maximizing both aesthetics and structural soundness.
The Path Ahead: Navigating Construction Challenges
Even as the project shapes up, there's an intricate dance of approvals and modifications afoot. The anticipated zoning shift from B3-1 to B2-3 signals a crucial phase in the construction process. With the alderman's approval on the horizon, procedural and regulatory considerations remain paramount. If the construction timeline holds, the structure could redefine Logan Square's architectural profile by Spring 2025.
A Call to Construction Professionals
For every construction maven with an eye for detail and a passion for innovation: 2429 W. Fullerton Avenue is more than just a building. It's a testament to where construction science is headed. As we track the progress of this monumental endeavor, let's exchange knowledge, debate techniques, and envision the next big leap in commercial construction.
DataBid is currently reporting on this project - 2429 W Fullerton Avenue Residential Building Logan Square - Chicago (0021020923)
Posted by Judy Lamelza