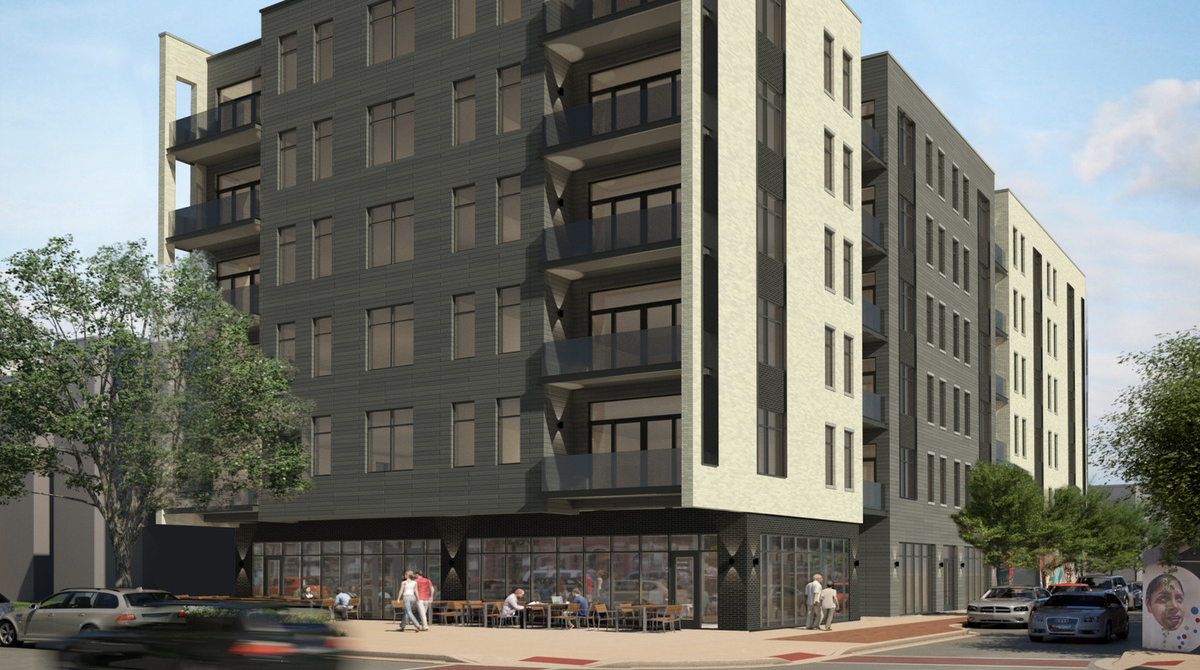 Developer Sam Goldman originally unveiled a plan for a six story, 60 unit apartment building with ground-floor retail. Those plans have changed with the developer cutting the number of apartments in half and only building up to five stories per Block Club Chicago.
The location at 7000 N. Glenwood Avenue used to be The Heartland Cafe which was demolished in April.
The earlier plan would have required a zoning change if Goldman was to build a six-story, 70 foot tall building. The new plans do not require a zoning change.
Some residents felt that the proposed developed was too big and also thought the rent prices were too high for the neighborhood.

An updated listing of the building's rental prices was not given by Alderman Maria Hadden at the unveiling. Previously, the rental prices ranged from $800 for a studio to $2,858 for a three-bedroom.
Apartments would be constructed on the building's second through fourth floors. The fifth floor would contain a 467 square foot party room with an outdoor deck overlooking Glenwood Avenue.
The first floor would not be changed and would consist of 2,500 square feet for retail and the rest for a lobby and amenity space for the apartment residents.
A 15 space parking lot with storage for 30 bicycles is also included.
Construction is expected to begin by the end of February or early March. Glenwood Avenue would be closed to traffic between Lunt and Greenleaf during construction. Access to alleys will remain open for residents.
The Heartland Cafe was a favorite hangout for poets, musicians, artists, and locals. Since it's opening in 1976, the restaurant was known as a place for political and social organizing and even held rallies for Barack Obama and Harold Washington.
The Cafe closed in December of 2018 and was sold to Goldman for $1.3 million.
DataBid is currently reporting on this project - 7000 North Glenwood Apartment & Commercial Mixed Use Development Rogers Park - Chicago (0043061019)
Learn About All The Mixed-Use Projects Coming Up For Bid With A Free Trial From DataBid
Posted by Judy Lamelza