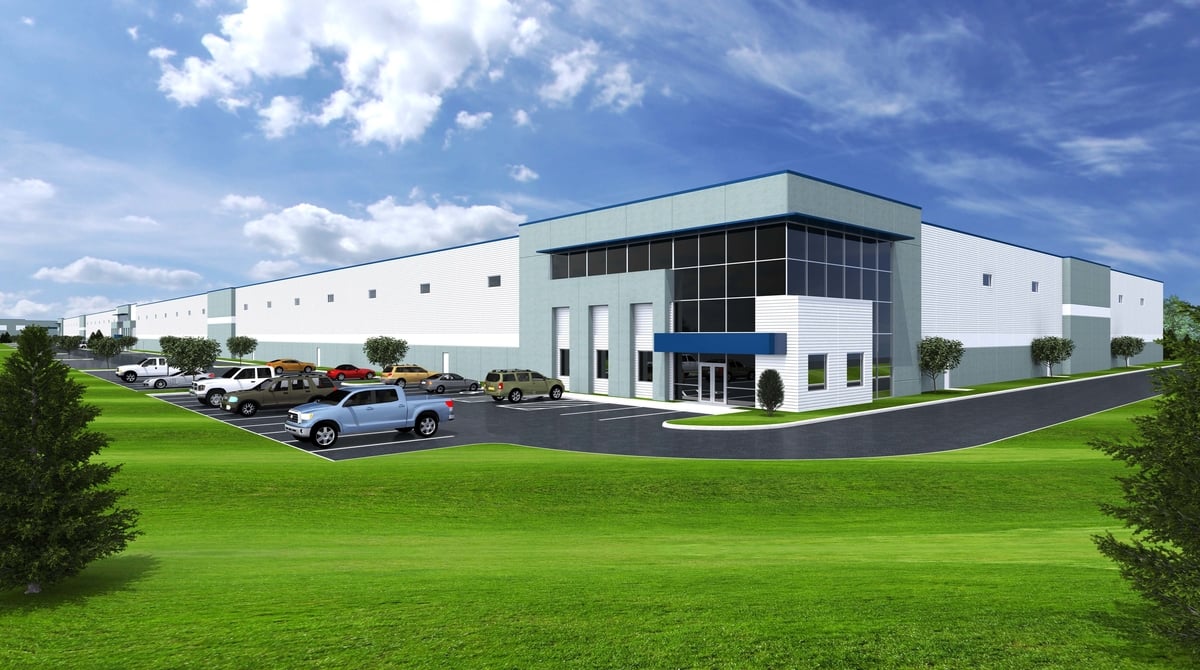 Ground breaking has officially started on Phase 3 of Bridge Development Partners' Bridge Point North project in Waukegan. Phase 3 will feature four buildings that will total 918,972 square feet. This will be the last phase to the 225 acre Bridge Point North campus that has been ongoing since 2015 according to RE Journals.
Each of the four buildings will have state-of-the-art specifications and will include the following:
- Range in size from 100,314 to 500,800 square feet
- 32 to 36 foot clear ceiling heights
- Ample exterior dock positions with drive-in doors
- ESFR sprinklers
- Building IX also offers frontage along Waukegan Road with more than 100 trailer parking stalls
After Bridge Development bought the Bridge Point North campus in 2015, they successfully transformed the property into a successful Class A industrial park through two separate development phases. Phase 1, which is now entirely leased, consisted of two buildings across 1,027,606 square feet and was finished in 2017. Phase 2, which consisted of three buildings totaling 926,947 square feet, was completed earlier this year and was 70 percent leased when it was sold to a global real estate investment firm.
"We are very excited to start construction on this final phase of Bridge Point North. The demand for state-of-the-art industrial spaces like this has truly grown in the Lake County area, and has already made this a highly successful project. As we begin developing the last available land on this site, we expect to welcome even more high-quality tenants looking to take advantage of our first-class facilities and the many opportunities in Chicagoland's thriving industrial market."
Vice President at Bridge Development Partners | Nick Siegel
The business park has attracted quite a few high-quality tenants including Amazon, Medline, Thermoflex and Bolke-Miller Corporation.
Interested in more Industrial Projects in the Chicago Area?
Phase 3 Buildings VI, VII and VIII will be delivered in early summer of 2020, while Building IX will be delivered in the fall of 2020.
Per Globe St, Bridge Point North Phase 3 is located 1.5 miles from the four-way interchange at I-94 and Illinois Route 137 and 30 minutes from O'Hare International Airport, and 35 minutes from Mitchell International Airport in Milwaukee.
Bridge Development Partners focuses on the acquisition and development of Class A industrial real estate in core industrial markets of Chicago, Miami, New Jersey/New York, Los Angeles/San Francisco and Seattle.

Posted by Judy Lamelza