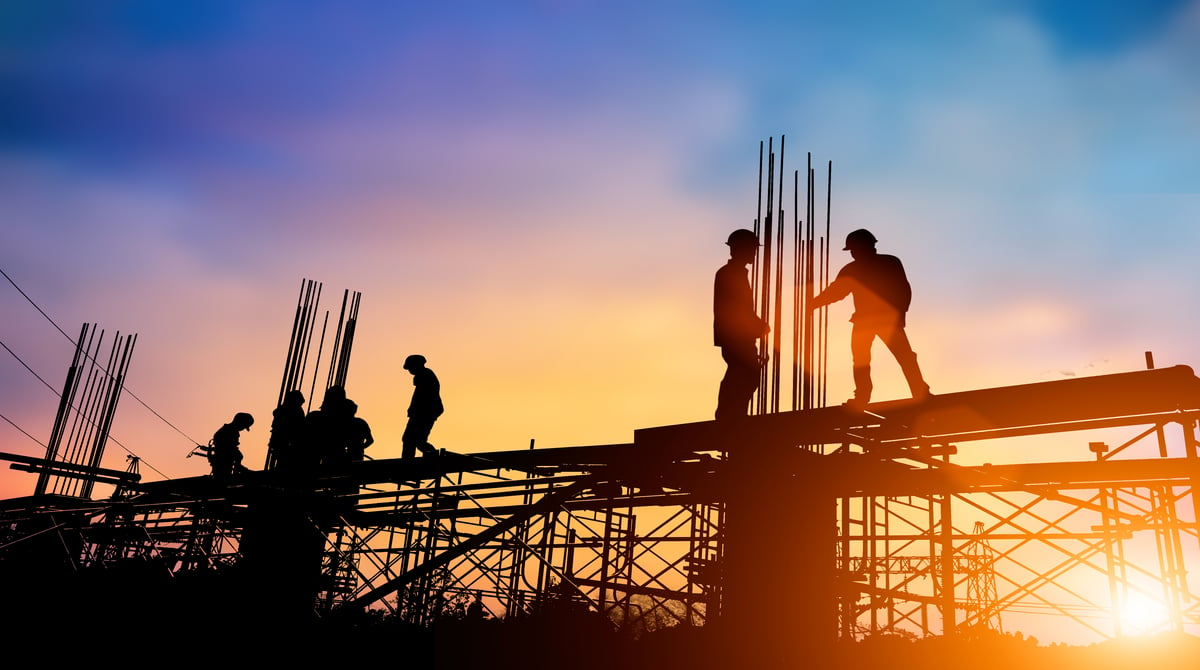 A $45 billion infrastructure plan signed by Governor Pritzker in June will help pay for projects all over Illinois over the next six years and will include Northbrook and Glenview per the Chicago Tribune.
The plan will include the following:
- Highways and roads
- Bridges
- Schools and universities
- Cultural and community centers
- Hospitals
- Parks
- Museums
Funds haven't been released yet but are expected to be used over the next six years.
The money will be in the form of grants and will go for projects like stormwater improvements, renovations to recreational facilities and grants for nonprofits.
Northbrook will be getting $2.8 million over six years and storm water improvement projects will get $1.07 million.
"A lot of this has to do with localized neighborhood flooding, street flooding, some structured flooding. These are things that we already identified as projects within our own capital improvement plan, that the village's look to move forward to. This funding helps offset some of our costs, fortunately."
Northbrook Director of Public Works | Kelly Hamill
Blackthorne Lane and the intersection of First Street and Center Avenue are among the areas the funding will be used for.
The village of Northbrook will receive a $200,000 grant for general infrastructure and $45,000 for installing traffic lights. The two grants will have more flexibility and the village will report back to the state with regards to what they will be used for when the need arises.
Social service organizations are also expected to benefit from this plan.
Looking for more Infrastructure Projects in the Chicago Area?
$450,000 which will include three grants will go to the North Suburban YMCA in Northbrook. This will cover the cost of replacing the roof, the heating, ventilation and air conditioning system and repairing the pool and parking lot.
A Northbrook nonprofit, Glenkirk, that serves people with intellectual disabilities, will receive a $500,000 grant for new construction.
Glenkirk CEO Greg Petersen stated that State Senator Julie Morrison of Deerfield, helped secure the funding which will be used for a new day services facility. This would provide a full spectrum of supports and services for people with developmental disabilities.
Glenkirk will have an open space multipurpose plan that includes drop-in meeting spaces, a therapeutic art studio and spaces for job coaching and placement and individual counseling.
Glenkirk is planning on opening two facilities and will focus on smaller sites where staff can give more focus to individuals.
The smallest grant, $360, will help renovate a teaching kitchen for Keshet, a Northbrook location of a Chicago area nonprofit that also serves people with intellectual disabilities.
Glenview is set to get a total of $1.4 million in infrastructure grants which includes a $500,000 grant for capital improvements for a congested area between the intersections where East Lake and West Lake Avenues meet Pfingsten Road.
Another $250,000 grant will take care of construction of a salt dome and one for $150,000 will go for general infrastructure projects.
The Glenview Park District will get two $250,000 grants. One will go for improving its Interpretive Center exhibits and the other to improving drainage at soccer fields.

Posted by Judy Lamelza