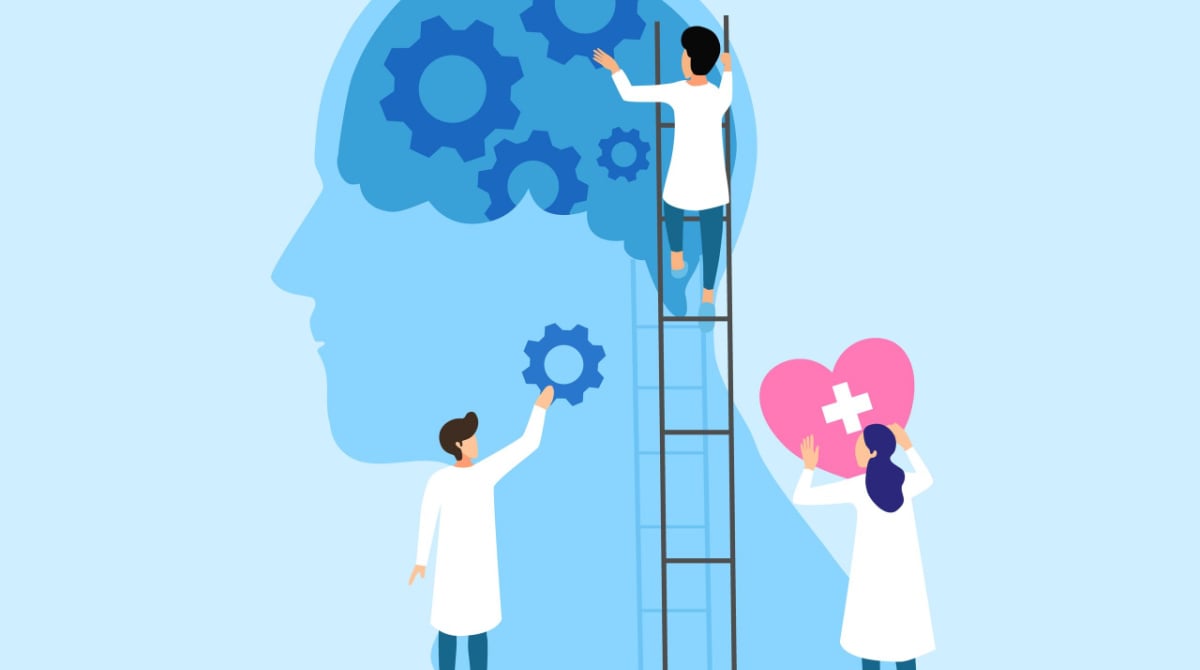 OSF HealthCare and US HealthVest are teaming up to build a new behavioral health hospital in North Peoria, Illinois. The new Meadowview Behavioral Hospital will offer a wide range of inpatient and outpatient care for acute mental illnesses and include:
- Construction of a new two story, 64,000 square foot hospital
- Access to urgently needed mental health care
- Comprehensive treatment for those struggling with acute symptoms of mental health
- Partial hospitalization and intensive outpatient programs
- 100 beds
- Crisis center offering free assessments
- Specialized programs with evidence-based care for different groups such as military veterans, seniors, and women, and those with both mental health and substance abuse issues
The Certificate of Need application from both OSF HealthCare and US HealthVest to construct the new Meadowview Behavioral Hospital on OSF-owned property along Illinois Route 91 has been approved by the Illinois Health Facilities and Services Review Board. The venture is described in the application as an "80/20 partnership" between OSF HealthCare subsidiary Pointcore and US HealthVest.
Total costs for the project are pegged at just under $35 million, and the facility is expected to open sometime in late 2025.
This facility will provide much-needed access to behavioral health care for central Illinois residents, where 40% of patients had to transfer to hospitals outside the region to access behavioral health care last year due to the lack of bed space.
The nearest facilities are in the Chicago metropolitan area, 140 to 200 miles away from many patients. Currently, this region has 147 behavioral health beds available for a regional population of nearly 628,000 people, and thirteen hospital mental health units have closed in the past decade, including at the former Galesburg Cottage Hospital and McDonough District Hospital. The 200-bed Zeller Mental Health Center in central Peoria was closed by the state more than 20 years ago.
According to WGLT NPR Network, the Meadowview Behavioral Hospital will expand access to urgently needed mental health care, and a full continuum of behavioral health services will be offered, regardless of ability to pay, including comprehensive treatment for those who struggle with acute symptoms of mental health. The hospital will be open 24/7 with a crisis center offering free assessments and specialized programs with evidence-based care. The 2022 Community Health Needs Assessment ranked mental health as the number one health concern in Peoria, Tazewell, and Woodford counties.
The facility will be located on an existing CityLink bus route, making it easier for patients to access the facility. OSF HealthCare is an integrated health system that owns and operates 15 hospitals, 10 acute care, and five critical access, with 2,084 licensed beds throughout Illinois and Michigan. OSF employs nearly 24,000 Mission Partners throughout 150+ locations and owns Pointcore, Inc., comprised of healthcare-related businesses.
Looking for more Medical Projects in the Chicago Area?
In 2020, OSF OnCall was established, a digital health operating unit, including a hospital-at-home, which delivers care and services when, where and how patients prefer to receive them. OSF HealthCare has been recognized by Fortune as one of the most innovative health care systems in the country.
In conclusion, the new Meadowview Behavioral Hospital, with its 100 beds, will be the largest behavioral health hospital south of Chicago and the ninth largest in Illinois. This partnership between OSF HealthCare and US HealthVest is a step forward in the right direction as it will provide people with accessible and quality mental healthcare, regardless of their financial situation, close to home.
The hospital's opening will relieve the stress on other healthcare providers in the area that have been struggling to meet the high demand for behavioral health services.
Posted by Judy Lamelza