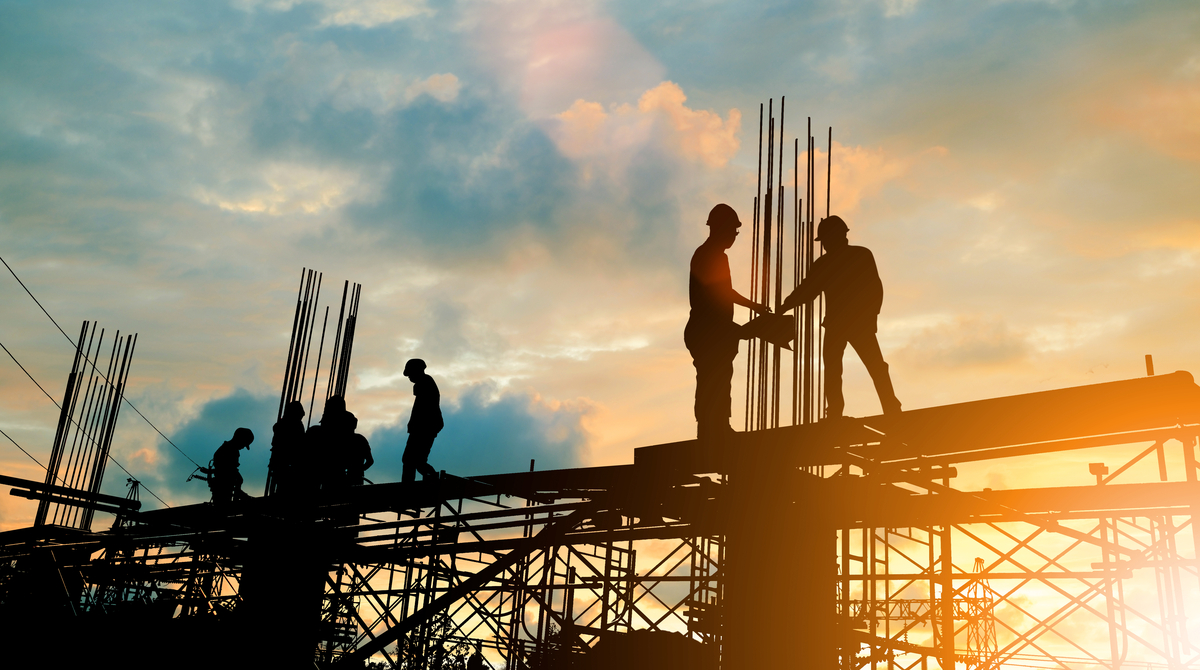 The construction labor shortage has been a problem for over a decade, but the COVID-19 pandemic has put even more pressure on an already understaffed workforce. Some companies are unable to accept new projects that will move their businesses forward because the labor simply isn't available to handle them.
Propeller Aero states that this shortage is causing:
- An overstretched skilled workforce
- Project delays
- Increased costs
The shortage problem really goes back to the Great Recession of 2008. At that time, many skilled workers left the workforce and when the housing market bottomed out in 2009-2011, many didn't return. Others simply reached the age of retirement. There is also a deficit of young skilled workers ready to take their place. Construction firms were also competing with other rising industries like healthcare, technology and engineering for younger workers.
With the COVID-19 pandemic came a noticeable ripple effect on safety protocols, employee health and supply chains.
In short, the landscape of the construction industry in Ontario is changing. Despite rising builder and consumer confidence and a recovering job market, it is still difficult to find qualified workers for skilled positions in construction.
Demand for building activity is expected to continue to grow, though the growth rate will be limited by available skilled labor unless contractors make big changes to adapt.
An article in EDI Weekly stated that a new report from BuildForce Canada warns that the construction industry in Ontario will face a huge shortage of skilled labour over the next ten years, and many construction projects will have trouble finding the workers they need. More than one in five workers currently employed in construction will be reaching retirement age in those ten years.
Replacing the thousands of retiring workers, as well as finding new workers to cope with expansion needs, will take about 110,000 new workers between now and 2024. The GTA will see a number of large infrastructure projects coming on stream, in addition to expected new commercial and residential construction.
"Major projects and aging demographics are two forces the industry must plan for. Recruiting, hiring and training are a priority, given that over 21 percent of the Ontario construction workforce is retiring in the next 10 years."
Executive Director | BuildForce Canada
BuildForce Canada is a government funded organization that provides labour market data and analysis of the construction industry.
Unemployment in the construction industry in the GTA is currently at record-low levels. Large infrastructure projects, including transit and nuclear refurbishment work, will sustain the high levels of employment.
Ontario's population is expected to grow by about 1.5 million over the next ten years, with immigration accounting for two-thirds of the growth. BuildForce states that the population growth will drive more growth in construction.
For most of the thirty-four trades and occupations that relate to construction, the general state of the employment market will be characterized as "limited" availability. Workers will be available, but employers will have to compete to find qualified workers.
According to For Construction Pros, in 2021, while commercial construction continued to struggle, residential construction of single and multifamily homes boosted the industry upward, leading to the demand for additional workers per the 2022 US Job Market Outlook report from ThinkWhy.
In 2021, the construction industry added 121,000 jobs overall with gains across all major subsectors such as:
- 24,000 added in residential building
- 15,000 added in nonresidential
- 10,000 added in heavy civil engineering
For 2022, ThinkWhy's cloud-based HR and talent acquisition solution, LaborIQ, forecasts nearly 240,000 job gains in Construction and Extraction occupations, a 3.9% growth. But, one major factor could hinder job growth in all industry sectors: the labor supply.
An ongoing commitment to training and apprenticeship development will remain necessary to avoid potential future skills shortages in the industry.
To fill these jobs, we must let our youth know about all the opportunities in the construction industry and recruit them into training. Without this, the industry and the economy will suffer.
To get out of this predicament, we must do the following:
- Bring in more skilled trades by immigration
- Train more of our youth in the needed fields
- Promote the industry to women and minority groups
The provincial government has asked the Federal government to double the number of immigrants to be brought into this country. We must also enhance the Ontario Youth Apprenticeship Program which sends recruiters to high schools to teach them about the skilled trades.
Editor's note: This is, indeed, a confusing time for the construction industry. DataBid is working tirelessly to report and distill the news that can help you and your company make the right decisions and keep you up to date on the constant changes as they are made. We hope our coverage brings some clarity amid all the confusion.
Posted by Judy Lamelza