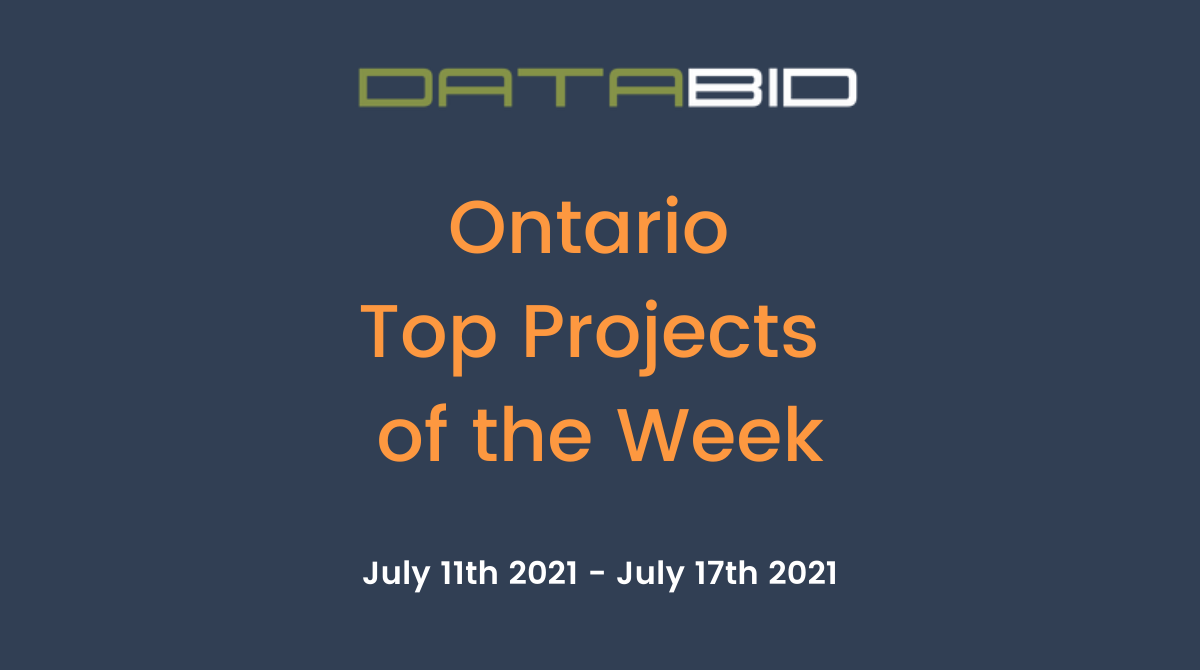 DataBid's Most Viewed Commercial Construction Projects entered for the week of July 11, 2021 – July 17, 2021. Our Top Project Leads Of The Week highlights Five New Projects in each of our Ontario Coverage Areas:
Not seeing your kind of work in the list below. Want to see a custom list of projects calling for your trades or services? Click Here.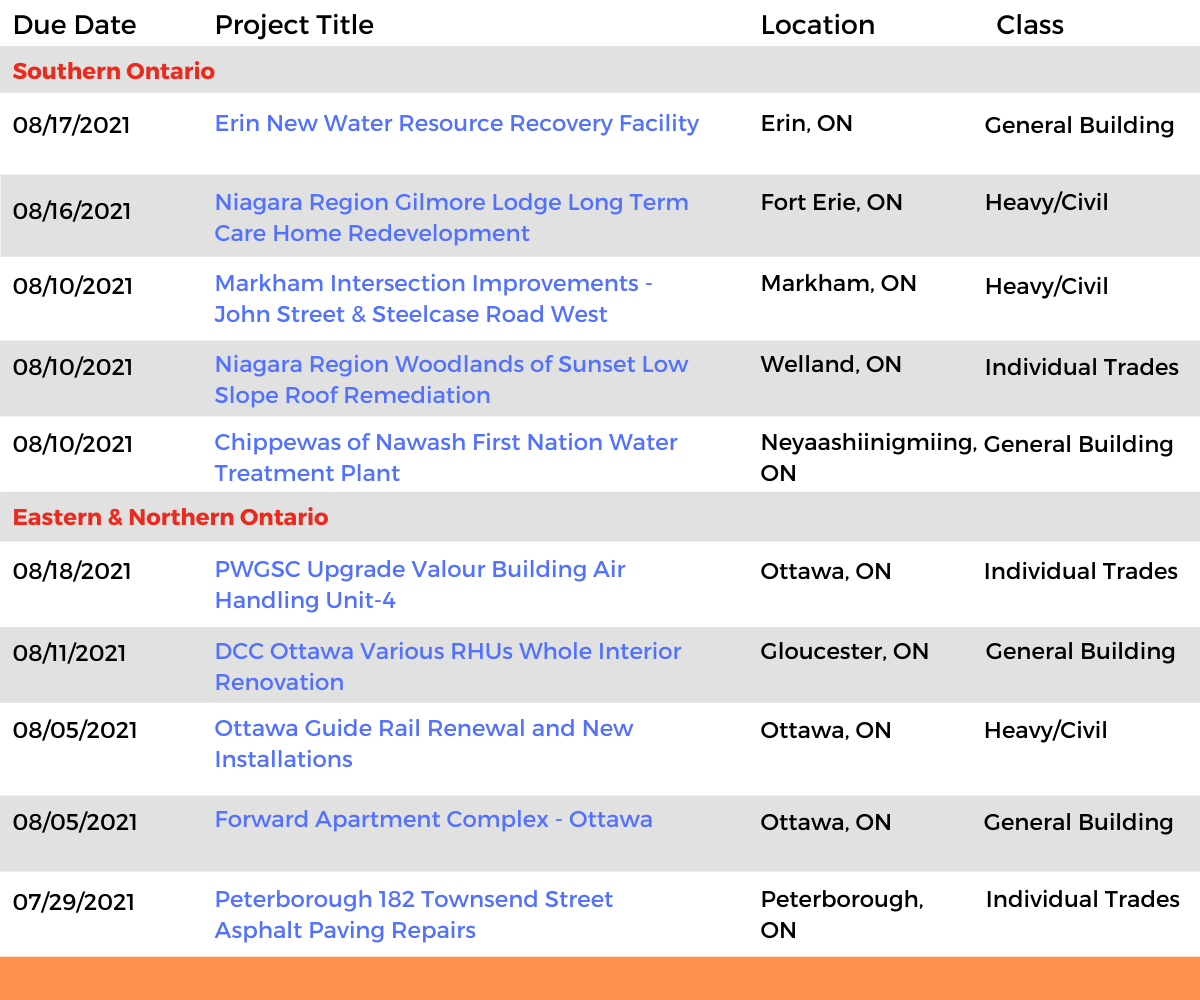 Want access to projects in your local service area? Get Access Now.
Join the Thousands of Construction Pros Already Succeeding with DataBid
Schedule a live demo or start a free trial.
DataBid informs General Contractors, Sub Contractors and Suppliers of local, public & private-sector, commercial construction bids in an easy-to-use, intuitive platform. We currently cover all of Southern, Eastern and Northern Ontario.
Posted by Jim Lamelza