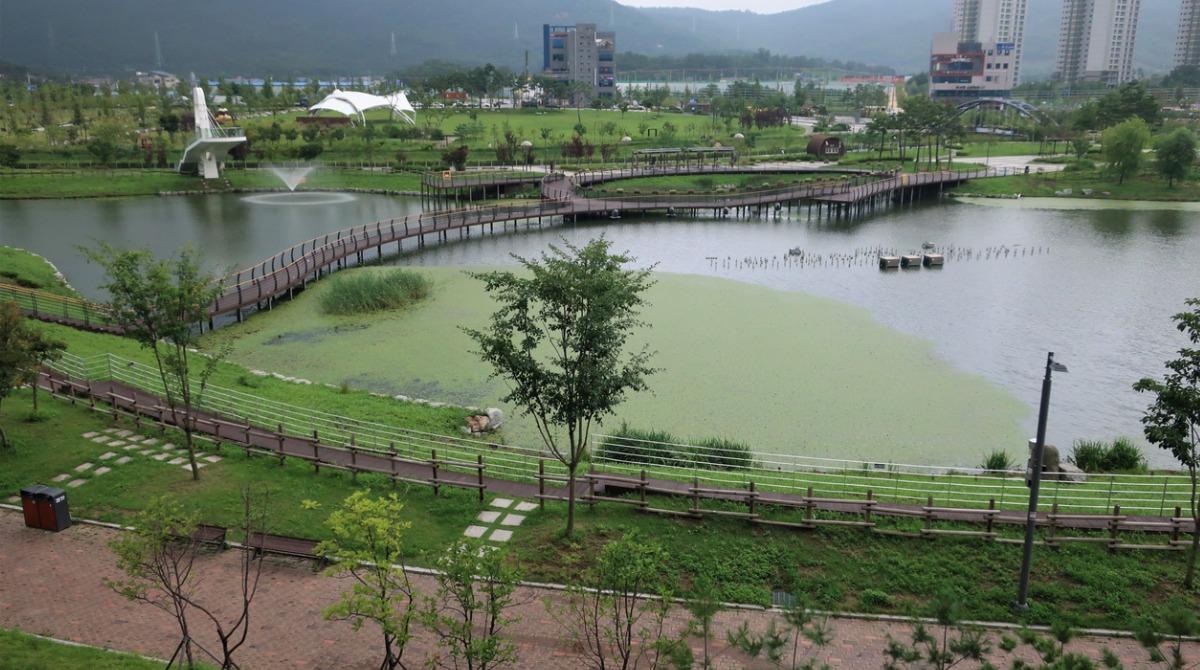 The Ford government has announced plans to move the Ontario Science Centre to Ontario Place. Construction work is expected to begin in 2025. According to Infrastructure Minister Kinga Surma, the current structure is very old. Surma stated that the sewer and water infrastructure for Ontario Place is nearing 50 years and is at the end of it's useful life, so they will have to replace that first before construction can begin on the Ontario Science Centre.
In addition to the Ontario Science Centre, Ontario Place will also feature a year-round Live Nation concert venue and expanded food and beverage options and will turn it into a world-class destination which will include:
- Expanded parkland
- Beaches
- Waterfront access
- Family-friendly entertainment
- Brand-new amphitheatre for 20,000 fans
CP24 News states that the Ontario Science Centre museum and educational centre will move to a custom-built facility along the waterfront, with programming also to be held at the preserved and upgraded iconic Cinesphere. The actual size of the science centre will likely be smaller than the original building at Don Mills Road and Eglinton Avenue.
Ontario Place has been decommissioned since 2012. A proposal submitted to the provincial government in November includes about 12 acres (48,000 square metres) of accessible public space, as well as a family-friendly attraction with a wave pool, waterslides and restaurants.
The development has been described as a "mega spa" with a 22,000 square-metre structure that will connect to the west island as well as a five-level underground parking garage. Premier Doug Ford has stated that the current site of the Ontario Science Center will be torn down and used for housing.
News Ontario reports that Ontario is sharing new recommended design concepts for the future public spaces, including on the East Island and the expanded shoreline of the West Island, made possible by upgrades completed by Therme Canada. The concepts include Indigenous culture and place-keeping features and illustrate how the site will be revitalized and enhanced with new public trails, parkland, beaches and swimming areas with better access to the waterfront.
The province will also engage with the market about opportunities for a new and improved public marina at Ontario Place, which will include:
- Retail
- Dining
- Family-friendly activities
- Places where people can socialize, grab a meal and enjoy the water, year round
The new Ontario Science Centre will be integrated with an underground public parking facility designed for the future with electric bus and vehicle chargers. This underground parking facility will be self-financing, revenue generating and will round out and complement the many transit and transportation options to get to and enjoy Ontario Place. This includes new pedestrian and cycle paths, as well as new transportation and transit options to connect Ontario Place and the Exhibition grounds directly to the Ontario Line subway.
To prepare for redevelopment, site servicing work will also begin this spring to upgrade and modernize Ontario Place's existing infrastructure, such as water, electrical and gas services. A construction company will be selected soon to undertake the site servicing, following a competitive procurement process that was launched last year.
Once complete, Ontario Place will create thousands of new jobs and attract an estimated four to six million visitors each year.
DataBid is currently reporting on this project - IO Ontario Place Early Works Repairs Construction Management Services (0022120221)
DataBid is currently reporting on this project - IO Ontario Place Early Works Repairs - Toronto (0077062222)
DataBid is currently reporting on this project - Ontario Place Early Works Repairs Tender Package 1S FHC Standpipes & Fire Hose Systems (0051072722)
DataBid is currently reporting on this project - Ontario Place Early Works Repairs Tender Package 1W Metal Linear Ceiling Systems (0052072722)
DataBid is currently reporting on this project - IO/Urbacon Urban Park & Waterfront Trail at Ontario Place Phase II (0004031616)
Posted by Judy Lamelza