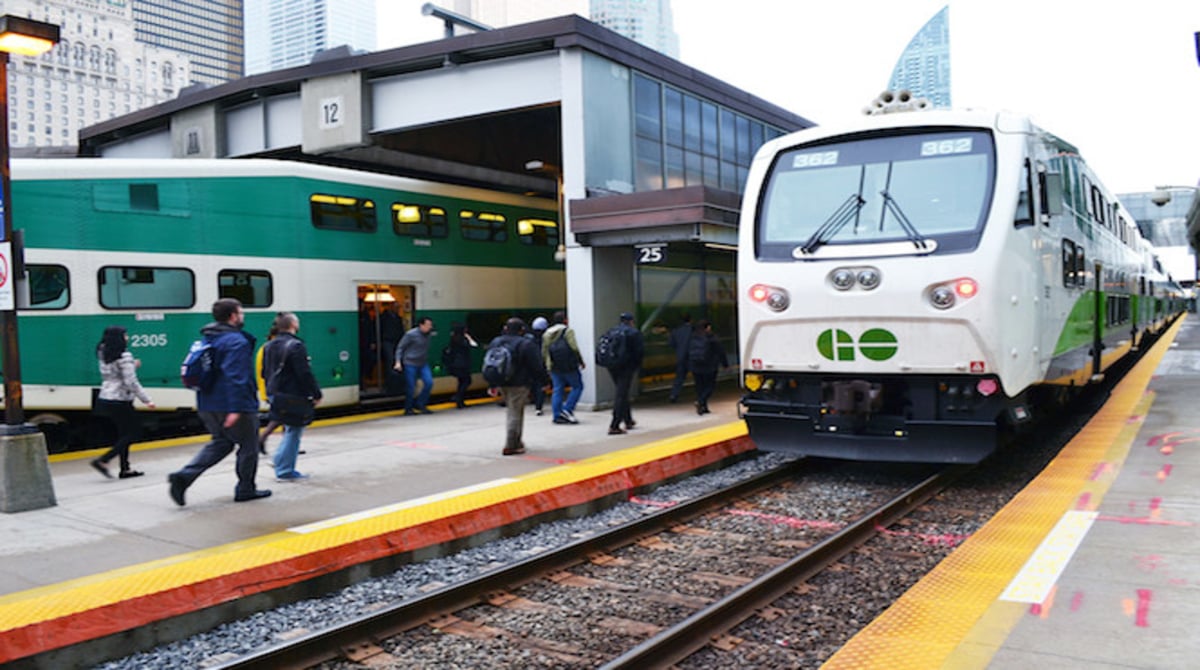 The GO Regional Express Rail On-Corridor project is a multibillion-dollar project and has been in the works for years. The Canada Infrastructure Bank is going to invest $2 billion and the province has shortlisted four consortia to advance to the next stage of the procurement process per On-Site Magazine.
This expansion will include the following:
- Significant construction work along the Greater Toronto and Hamilton Area rail corridor
- A new train maintenance facility
- Upgrades at Toronto's Union Station
- Rail electrification
- Refurbishment and maintenance on trains
- Oversight of train control and dispatch operations
Each of the teams bidding on the project will include a diverse set of construction, engineering rail specialists and financiers. The four consortia who have advanced to the request for proposal state are:
- EnTransit
- MTR Kiewit Partners
- ONcore Transit
- ONxpress Transportation Partners
The $2 billion commitment from the Infrastructure Bank will substantially help this project get started.
"Partnering with the private sector to deliver this program will minimize construction delays and financial risks to taxpayers. That allows us to protect front-line services and programs that matter to people - all while bringing good jobs and new investment to this region."
Ontario's Minister of Infrastructure | Monte McNaughton
A business case for the expansion released last November estimated costs at $16.2 billion, including $12.2 billion in capital costs and $4.3 billion for operations and maintenance. This will come in the form of a standardized debt financing package offered to all proponents during the RFP period. As soon as the province picks a preferred proponent, the CIB will finalize the credit deal with the winning team and provincial agencies Metrolinx and Infrastructure Ontario.
Need More Public or Private Projects?
According to Canadian Consulting Engineer, this marks CIB's second investment, with the only previous commitment being its $1.28 billion backing of Montreal's Reseau express metropolitain (REM) light rail project.
Per The Globe and Mail, this investment is not a grant. Bank officials say it is a debt-funding commitment to assist in obtaining low-cost financing. It is in addition to $1.8 billion Ottawa had promised for earlier parts of the project.
Canadian companies play roles in several of the bids, including SNC-Lavalin doing design, operations and maintenance for the team EnTransit. Bombardier is doing operations and maintenance for the ONcore Transit bid. Three of the consortia have Canadian banks acting as financial advisers.
The current Progressive Conservative government has largely stuck with the plan, while rebranding it GO Expansion. The plan requires new bridges, tunnels and great stretches of additional track and is not expected to be completed until the latter half of the next decade.


Posted by Judy Lamelza