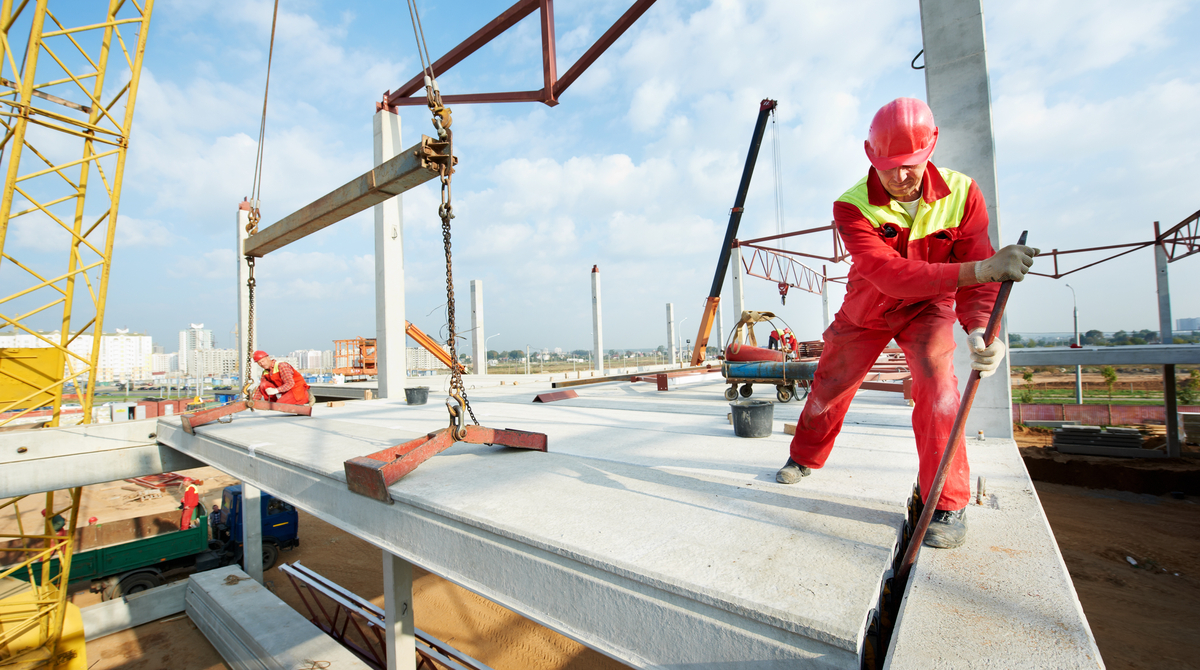 Workers in Ontario who are in the construction field have great concerns regarding their safety during this time when many unions have called for shutdowns. At the present time, construction sites all across Ontario are still conducting business as usual and work goes on despite the coronavirus.
The Canadian Construction Association (CCA) has issued letters to the Minister of Public Services and Procurement calling on the federal government for action and information in support of the construction industry and its workers during this time of crisis.
The letter sent to Minister Anand detailed the challenges facing the industry's workforce and identified the important role infrastructure will play in the recovery of the Canadian economy. They asked for the following considerations:
- Providing fair extensions of time and fair compensation for reasonable costs incurred due to COVID-19 so as to remove much of the pressure from businesses already dealing with serious financial repercussions from this crisis. During the recovery phase, the industry will need to return to full productivity as supply chains ramp up and some of the workforce may still be under quarantine or healing.
- Compensation for reasonable costs must be supported by sufficient documentation. They may include, but are not limited to, any expenses incurred relation to:
1. Demobilization
2. Making the site safe
3. Interruptions of the supply chain
4. Extended rentals
5. Additional overheads during delay
6. Site security
- Contractors are to provide proper notices as required under contracts, to keep adequate records of all relevant information, to mitigate costs, and to be transparent and forthcoming in discussions with the Government of Canada of the schedule and cost impacts related to the coronavirus pandemic.
- Recognizing the undue stress on workers from interruptions in the payment chain, the Government of Canada would continue existing payment terms with prompt and appropriate approvals to ensure timely release of monies.
The CCA has created a tip sheet outlining eligibility requirements for the EDC Business Credit Availability Program (BCAP) Guarantee. It also includes information on how to apply and the loan process. Click here to access this site: Tips to help you secure the EDC BCAP Guarantee.
The CCA has released its first version of the COVID-19 Standardized Protocols for all Canadian Construction Sites.
The Ford government's "essential-services order" which was revealed a few days ago, lists several essential construction and maintenance activities. It covers construction work and services, including demolition services, in the industrial, commercial, institutional and residential sectors which is just about all construction work.
While working conditions vary, it is nearly impossible to enforce 'physical distancing' while doing on-site tasks. Many sites are not adhering to stringent cleaning, sanitizing and general housekeeping as this virus keeps on growing.
The Carpenters' District Council of Ontario along with other powerful groups is calling for a two-week shutdown. The Central Ontario Building Trades Council, the largest building trades group in Canada is also calling for a two-week shutdown.
LiUNA, the union that organizes many construction labourers in the city, has issued an open letter to the provincial government calling for a total shutdown of the construction industry unless the government carries out inspections to enforce COVID-19 safety regulations. They want to make sure that their workers are protected.
Andrew Pariser of the Residential Construction Council of Ontario (RESCON) has released this "best practice guide for employers to help ensure that sites stay safe for its workers:
- Maintain good personal hygiene
- On-site sanitation
- Practice physical distancing
- Communicate policies
- Protect your family and roommates - workers should wash clothing when they come home
- Report illness
- Track sick workers
Some job sites have employed workers to act as safety officers to make sure that good safety hygiene is practiced by all.
The Ministry of Labour is working daily to increase inspections with 169 happening last week. The Ministry has stated that it will shut down any sites where the best interests of the employees and construction workers are not taken into consideration.
The Ontario Legislature has recently enacted legislation that ensures those that have to stay home in self-isolate or quarantine cannot be fired.
To help Canadians during the pandemic, the federal government pledged up to $82 billion, with $27 billion of that directly supporting Canadian workers and businesses.
The federal government has looked at the existing policies on-site and every employer is asked and should identify hazards every single day and when you find a new hazard, you have a duty to eliminate it or address it.
Posted by Judy Lamelza