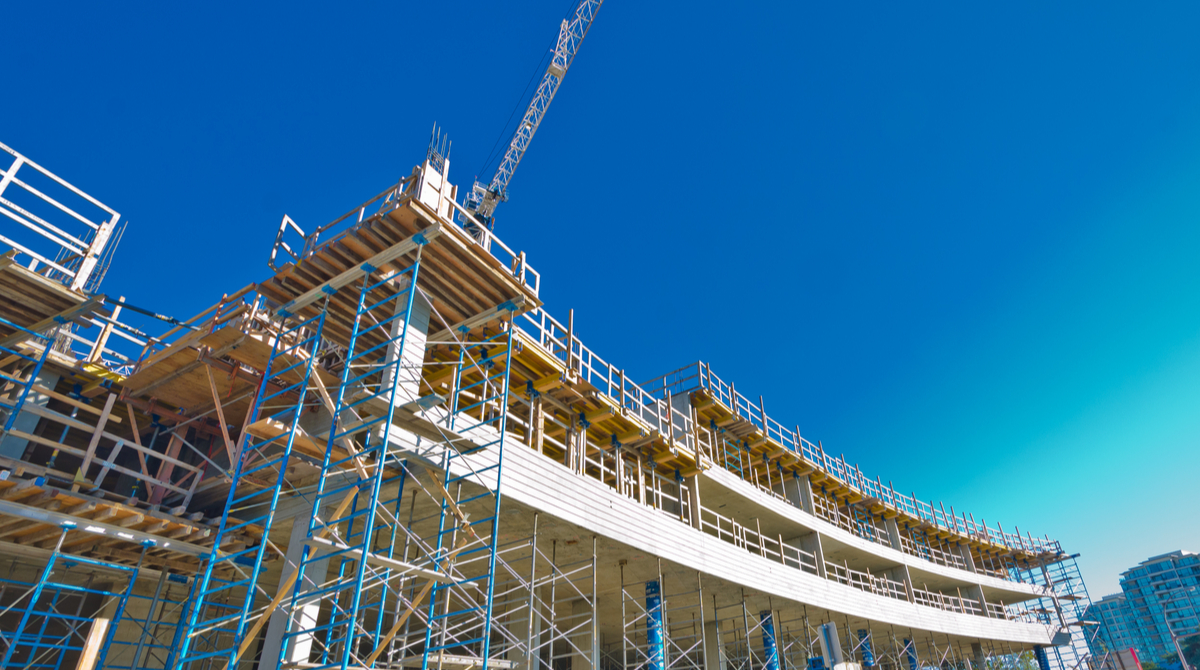 One Central developer, Robert Dunn, says he is now ready to reach final deals with the city and state to begin work on the $20 billion complex involving air rights just west of Soldier Field. He wants to give more than 100,000 South Side residents better access to downtown jobs. His project would cap the train tracks west of Soldier Field with multiple mixed-use skyscrapers and believes his plans to build a $3.8 billion transit hub will give him the support he needs.
Urbanize Chicago reports that the mass transit part of his plan aims to bring together multiple rail lines and a new busway connecting the Museum Campus to the sunken right of way between Millennium Park and McCormick Place. The hub will dramatically increase mobility and transit access across the Chicagoland region according to a transportation feasibility study from engineering consulting firm WSP.
Here are three takeaways from the recently released findings:
- One Central, which would be the only four-system transit hub in the region connecting Metra, CTA, Amtrak, and a new CHI-Line local circulator system, will become the largest station in Chicago by daily boardings, with about 100,000 boardings each day at the new hub.
- The transit hub would also provide 100,000 South Side residents access to a job within a 35-minute commute--less than half the travel time today--as a result of the new links created between Metra, CTA, bus services, and the new CHI-Line central-area circulator system.
- The impact of the transit hub ripples across the area, creating over 180,000 new boardings throughout the region, in addition to the 100,000 boardings at One Central, helping to achieve regional planning goals for increased transit ridership.
City Hall would have to sign off on zoning for the project, and Springfield would need to OK Dunn's request to purchase the transit center at the heart of the One Central Plan.
One Central made its public debut in early 2019, and the proposal still needs other approvals from state and local officials. It is still unclear when the team intends to finalize its plans, but this latest transit study and financing announcements are signs that Landmark and its partners are moving the proverbial ball forward.
"One Central will play a major role in the future of public transit and growth for the city of Chicago and the surrounding region. It will not only allow more visitors to access the world-class collection of civic and cultural assets along Chicago's lakefront, but its impact will also extend far beyond the immediate area, opening the South Side to new mobility options and job opportunities."
CEO of Landmark Development | Bob Dunn
Landmark has secured financing for the massive South Loop complex and lined up partners (pending city approvals). Equity partners include Loop Capital Ullico, and Johnson Controls and funding would also come from Cabrera Capital and a division of Citibank.
According to Crain's Chicago Business, Alderman Pat Dowell, whose ward includes the One Central site, stated that he didn't have a position at this time and won't have one until Dunn files a zoning application that can be reviewed. He also stated that Dunn has made some recent changes that have been positive including revamping parking plans and somewhat reducing the overall density of the project, which so far has called for building up to 22.3 million square feet of apartments, shopping and a transit center on 31 acres decked over Metra tracks adjoining South DuSable Lake Shore Drive.
Metra, which stands to get a rebuilt train yard west of Soldier Field and lots of new passengers out of this deal, did release a supportive statement, saying One Central's transit hub is an opportunity for Metra to anchor one of the most integrated and innovative transit facilities in the U.S.
"By working with the private sector to design, build and finance a state-of-the-art station and maintenance facilities, Metra shifts the financial burden for $600 million or more of major capital investment in core infrastructure to the private sector."
Metra CEO | Jim Derwinski
One Central's proposed row of residential high-rises west of the Metra tracks has stirred the most community discussion, but it's the transit hub that is at the core of the project.
It will include the following:
- Built on a 3,200 foot long platform over Metra tracks from the North wall of McCormick Place north to McFetridge Drive
- Feature shopping, retail and parking above the new Metra electric station
- Connecting spur line to the CTA's Green/Orange Line el tracks several blocks to the west
With financing, operational expenses and other costs, the state eventually would purchase it over time for $6.5 billion under Dunn's plan.
The new center would feature Metra and CTA tracks right next to each other, so commuters could just transfer by walking across the platform instead of needing numerous transfers and walking blocks outside.
Dunn had a traffic study commissioned from the Chicago office of engineering consulting firm WSP that concluded that the center would board 9,800 Metra passengers and 21,187 CTA passengers a day, making it the largest transit hub in the city, slightly busier than Union Station. Those people would spur public transit traffic at other locations in the city which would result in a combined net of 160,000 new passengers a day. The center would also bring an additional 100,000 South Side residents within a 35 minute commute of jobs in the central area.
The latest Update from CTA is out with a statement stating that while many additional considerations need to be measured and evaluated before any decision is made, the project includes enough potential opportunities for the CTA that it has entered into a preliminary engineering agreement to more fully evaluate what is on the table.
DataBid is currently working on this project - One Central Mega Development South Loop - Chicago (0056042619)
Posted by Judy Lamelza