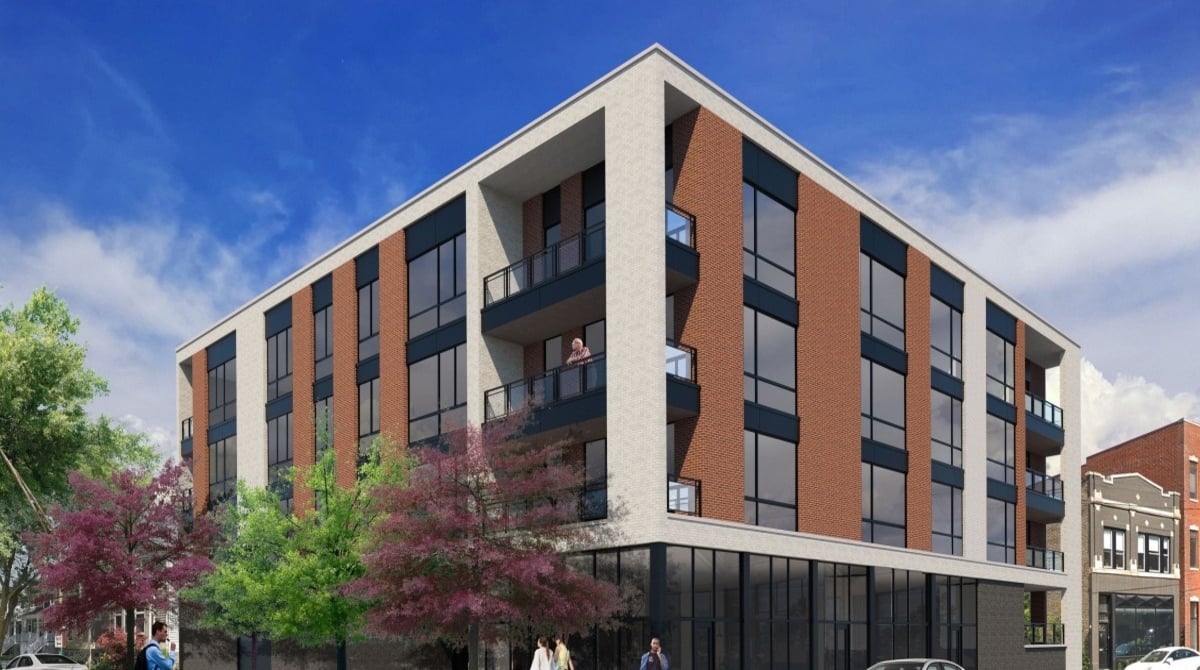 The old Buba Bar and Restaurant, a corner tavern at Western and Carmen Avenues will be torn down and replaced by a new 4 story development. Hanna Architects have submitted a plan to demolish the bar at 5100 N. Western Avenue for a building that would house 24 residential units with retail on the ground floor per Block Club Chicago.
Alderman Andre Vasquez listened to neighbor concerns about the proposed building during a meeting in August. The main concern seemed to be that the project did not include enough parking.
The first proposal included 13 parking spaces for the 24 units. After this meeting, the developer changed the floor plans to include 24 parking spaces.
The city will now need to grant a zoning change and after reviewing the latest plans, Alderman Vasquez has given his support to this project since the developer has complied with the demands of the neighborhood.
According to Choose Chicago, Lincoln Square is a charming neighborhood with German roots that has cobblestone streets and unique shops including German restaurants. Lincoln Square is also home to an old time movie house called the Davis Theater which is a recent restoration of the 100 year old theatre that used to be there and while the restoration was ongoing, parts of the old theatre were discovered. Organ pipes hidden in the dry wall and hand-painted ceilings covered by tile were just a few of the artifacts that were uncovered.

Posted by Judy Lamelza