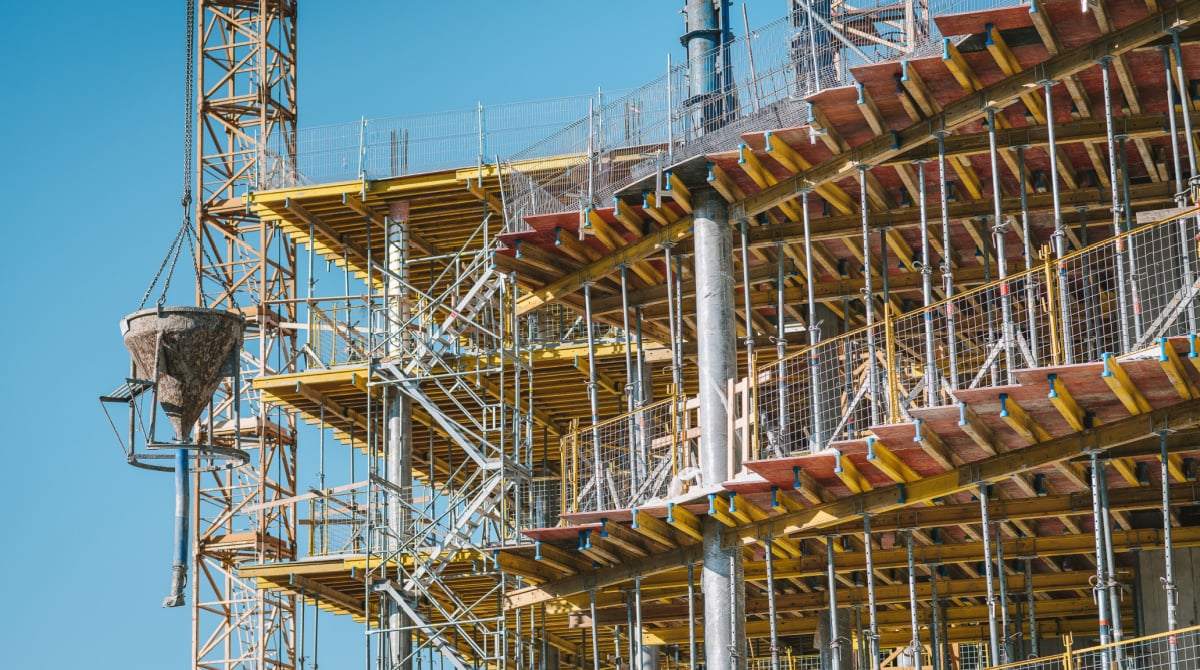 Developers Fulton Street Companies and JDL Development celebrated the groundbreaking of 919 W. Fulton, marking Chicago's first major new office development in over a year. This 400,000 square foot mixed-use building is set to become the headquarters of Harrison Street Real Estate Capital, bringing new opportunities for workers in the construction field.
A Hub for Growth: The Mixed-Use Marvel of 919 W. Fulton
Spanning 400,000 square feet, 919 W. Fulton is a testament to Chicago's commitment to progress. This marvel will be home to the headquarters of Harrison Street Real Estate Capital, occupying 112,000 square feet of space in this 11-story building. On the ground floor, Gibsons Restaurant Group will make its mark, taking up 15,500 square feet of planned retail space.
Crafting a Historic Facade: Designing 919 W. Fulton
Designed by Morris Adjmi Architects and FitzGerald, this 11-story gem has a facade carefully crafted to blend seamlessly with its historic surroundings. Featuring notches and setbacks as it rises, this building minimizes its visual impact on the historic Fulton-Randolph Market District, making it a noteworthy project for construction professionals.
Prioritizing Quality and Sustainability: Pursuing WELL and LEED Silver Certifications
Quality matters in construction, and 919 W. Fulton takes it seriously. With a strong focus on air quality, material selection, energy efficiency, wellness, and environmental impact, this project is pursuing both WELL and LEED Silver certifications, setting a high standard for sustainable construction.
The Financial Backbone: Strategic Partnerships and Investment
The financial backing for this ambitious project was secured through strategic partnerships with Bank OZK and Manulife Investment Management, showing the importance of collaboration in the construction industry. SNK Capital plays a pivotal role as the lead equity investment partner, emphasizing the value of diverse financial contributions.
Skender: Bringing the Vision to Life as General Contractor
With Skender serving as the general contractor, the construction is expected to be completed in 2025. This project demonstrates the critical role that experienced contractors play in bringing complex projects to fruition, and it presents a significant opportunity for construction workers.
Looking to the Future: Unique Positioning in Chicago's Office Market
919 W. Fulton is uniquely positioned as one of the few office buildings under construction in Chicago, offering an opportunity to stand out in the market. While the broader office market may face challenges, thriving pockets like Fulton Market continue to see growth. A recent analysis even named Fulton Market as the nation's fastest-growing urban office market over five years. With tenants increasingly seeking top-tier spaces to bring their workforce back to offices, this project is well-timed to cater to evolving needs.
A Testament to Collaboration: Success Through Teamwork
Despite facing obstacles, the commitment of multiple stakeholders has kept this project alive. The collaboration between developers, equity investors, lenders, and construction professionals exemplifies the teamwork required to overcome challenges in the construction field.
A Bright Future: Sustainability and Amenities
Upon completion in 2025, 919 W. Fulton will offer amenities that capture the essence of the neighborhood and will include:
- Factory-style storefronts
- Architectural masonry
- Large outdoor terraces
- Floor-to-ceiling windows
- Rooftop with a lounge and bar
- Several co-working and conference spaces
- Fitness center with full locker rooms
- Full-depth, nearly football field-sized basement with 65 stall parking, ComEd vault and mechanicals
Conclusion
The groundbreaking of 919 W. Fulton is a momentous occasion in the construction and commercial development industry. This project not only showcases innovation and sustainability but also underscores the resilience and determination that define the construction field. It serves as a beacon of hope, reminding us that even in challenging times, the construction industry remains steadfast in its commitment to building a better future.
DataBid is currently reporting on this project - 917 W. Fulton Market Multi Use Redevelopment - Chicago (0078072219)
Posted by Judy Lamelza