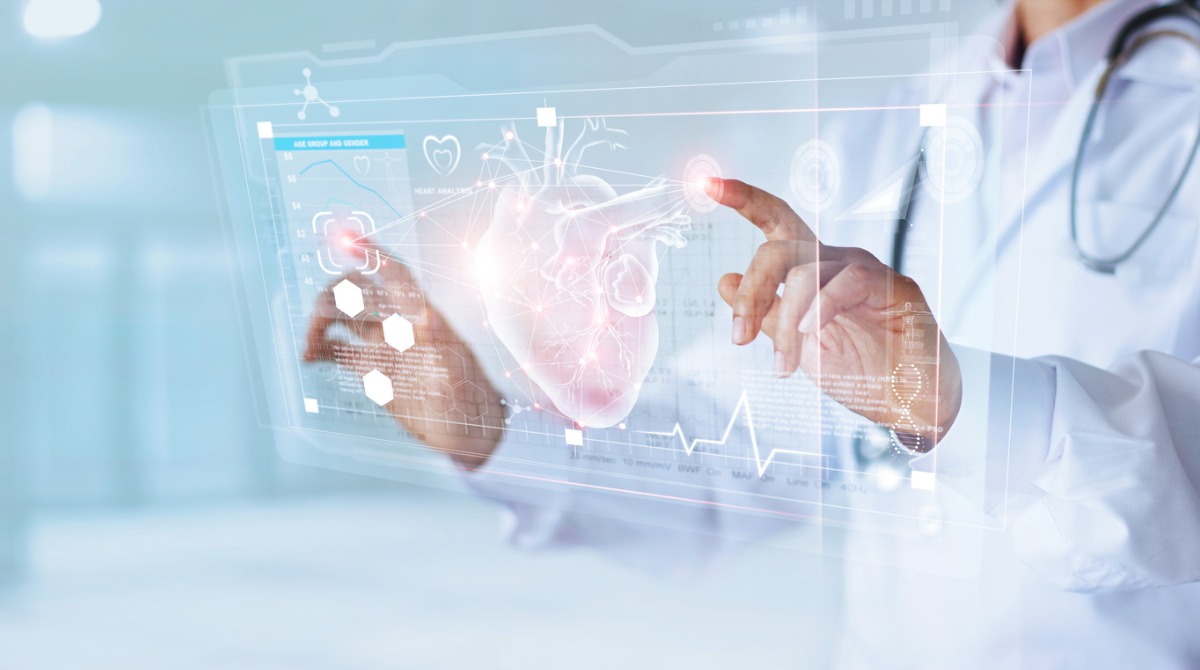 NorthShore University HealthSystem has received approval from the Illinois Health Facilities and Services Review Board to build a new state-of-the-art Cardiovascular Institute complex on NorthShore's Glenbrook Hospital campus in Glenview. There is a growing need for cardiovascular care and this new facility will make it easily accessible throughout the region.
Becker Hospital Review states that the new 167,000 square foot facility is expected to be completed by the end of 2023, with construction slated to start in early 2022.
It will serve as the health system's central location for:
- Elective cardiovascular procedures
- Catheterizations
- Interventions
- Structural heart procedures
- Electrophysiology studies
"Our new heart center will further promote interdisciplinary care by enhancing the opportunity for clinicians to practice alongside one another, and in the process, improve the patient experience, physician retention and recruitment. Our expanded program will offer minimally invasive therapies, which are fundamental to a patient's quick return to independent living, activity and wellness; and also significant investment in rapidly evolving technologies to help meet patient needs."
Chief of NorthShore's cardiac surgery/co-director of CVI | Hyde Russell, MD
The Daily Herald reports that the planned complex will house six new dedicated operating rooms and nine new labs for multiple cardiovascular needs. Glenbrook was chosen as the Institute's new home based on its central location within NorthShore's overall service area including easy access to I-294, and existing land to build on the hospital campus.
NorthShore University HealthSystem is a fully integrated health care delivery system that includes:
- Evanston Hospital
- Glenbrook Hospital
- Highland Park Hospital
- Skokie Hospital
- Swedish Hospital
- Northwest Community Hospital
The system also includes the following:
- More than 3,300 physicians
- Over 120 office locations
- Three dozen Immediate Care Centers
- Over 17,000 team members
According to the State of IL Health Facilities & Services Review Board, the proposed project will add 8 cardiac catheterization labs for a total of 9 cardiac cath labs and add 6 surgery rooms; 3 operating rooms to perform open heart surgery and 3 operating rooms to perform vascular surgery. There will be a total of 19 operating rooms at the Hospital. The project will also include adding 19 Phase I and 31 Phase II recovery stations. The project proposes a 3-story building with a basement and will include the following:
- Basement: Mechanical and support space
- First floor: Renovation of existing lobby to create a waiting area for the nine cardiac catheterizations labs, 6 surgery rooms, and 19 Phase I and 31 Phase II recovery stations
- Second floor: Offices and other space to support the first floor, including non-clinical offices for providers and medical personnel, locker room and lounge
- Elevator tower extending to fifth floor and creating connectivity between the existing building and the new cardiovascular procedural and recovery space
The cost of the project is $170,520,604 and the expected completion date is December 31, 2024.
NorthShore University HealthSystem believes that by centralizing cardiovascular services at the Glenbrook campus, increasing newer space, investing in technologies, and allowing clinicians to collaborate further, NorthShore will improve the health care delivery system and the overall well-being of the market area population to be served.
Posted by Judy Lamelza