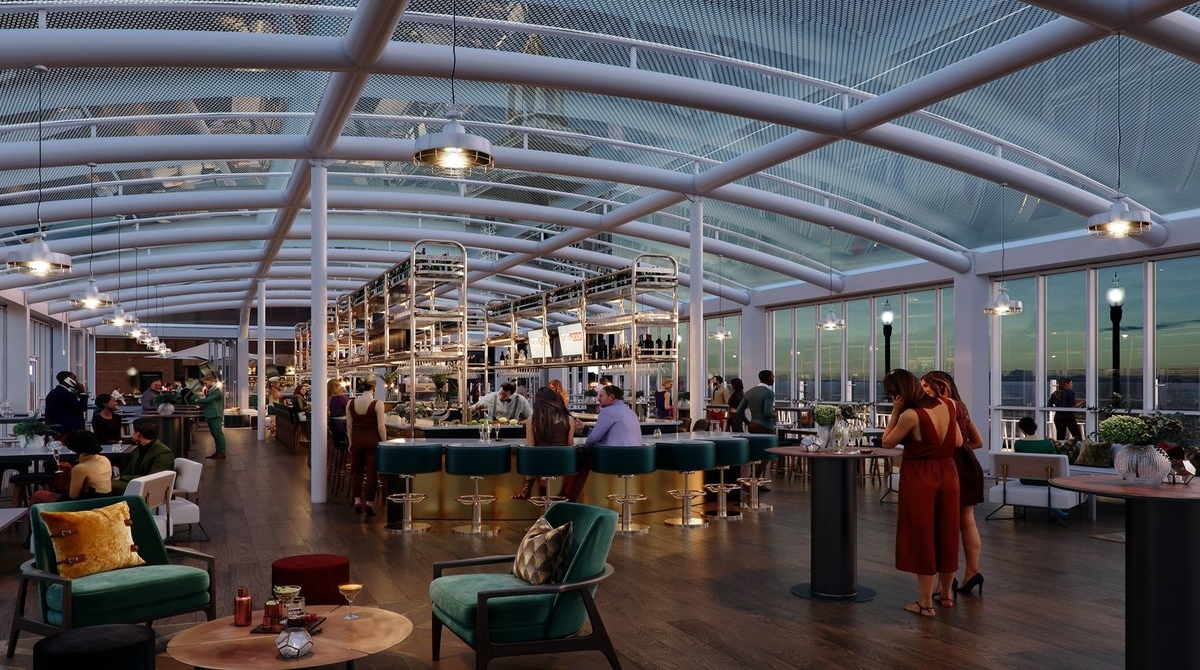 Navy Pier will be getting a huge rooftop bar called "Offshore" which at 36,000 square feet will be the largest in the country. It is scheduled to open late this month. It will be located atop of the third floor of the pier's Festival Hall per Crain's Chicago Business.
The all-season/all-weather deck will feature the following amenities:
- A luminous bar
- Kitchen
- Terraces
- Fire pits
- Entertainment and gaming area
- Social gathering spaces
The deck will offer seasonal, modern American cuisine with global influences served as small, shareable plates from executive chef Michael Shrader.
The indoor area will be available for private buyouts, with a fully retractable barrel-vaulted roof and an operable glass enclosure to conceal it. There will also be a terrace space with views of the northeast skyline.
Looking for more Local Chicago Projects?
The developer is Acron Group. They are also building a four-star hotel, the Sable at Navy Pier, along with the deck. They were also the developers behind the VU Rooftop Bar in the South Loop.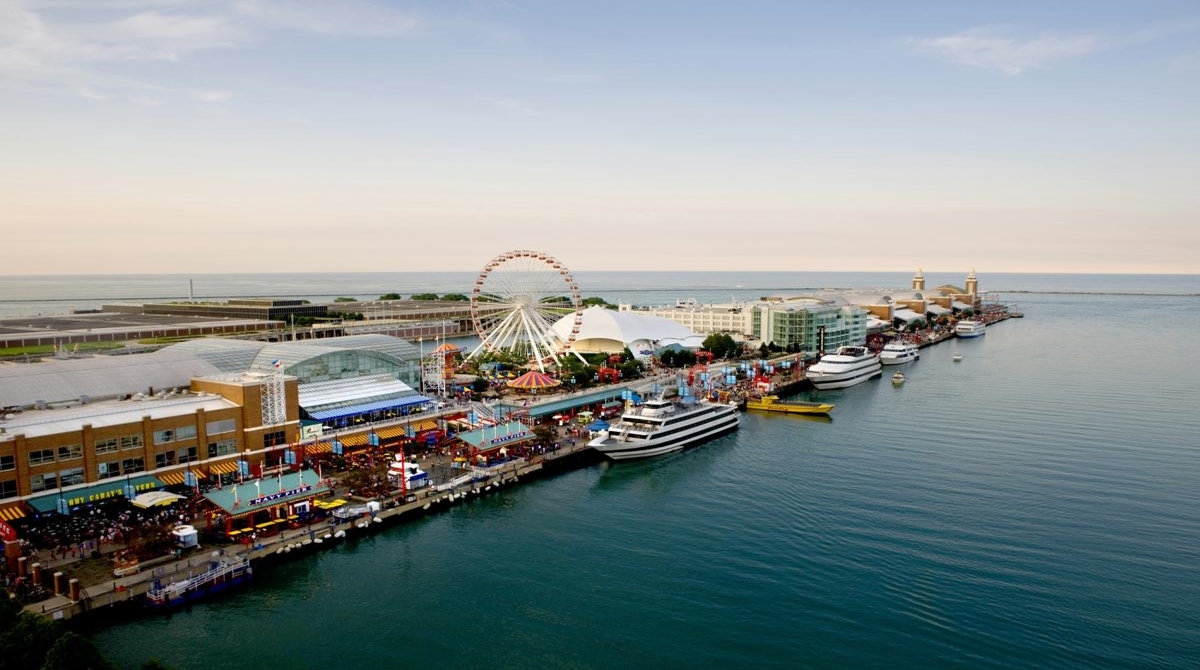 According to Chicago Eater, Offshore's space will include an 8,500 square foot indoor area, a 60 foot bar that will seat 100, an outdoor space for lawn games and seven fire pits. It's more bar than restaurant and won't serve full-service dinners but you will be able to get modern American shared plates. The real focus, however, will be on seasonal drinks.
Per USA Today, as guests enter Offshore, they will see a wall of cascading, colorful propellers that are flanked by two slate metal vintage series pool tables on either side. Floating globe lights dot the way through the corridor to the 16 foot tall, 8,500 square foot indoor space. The indoor area will feature custom brass whistle-shaped light fixtures, captain chairs, and oversized "playpens" made of a mashup of geometric cushions designed for socializing.
Architectural parasols run the length of the 20,000 square foot Terrace, along with communal tables lined with clusters of globe lighting positioned in netting floating overhead.

Posted by Judy Lamelza