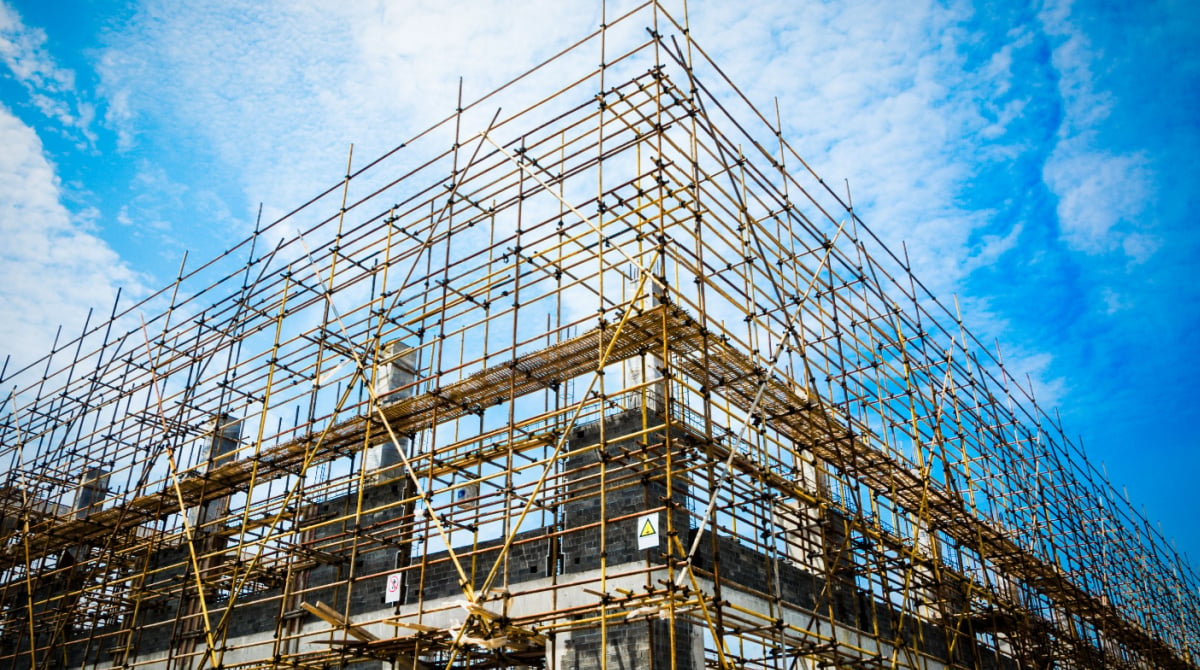 Greetings, construction pros! It's not every day that we get such a comprehensive look at what's shaping our industry. Today, we're diving deep into Linesight's Q2 Canadian Country Commodity Report. The numbers are in, and there's a whole lot to unpack. So, let's cut to the chase.
The Big Picture: A Landscape of Growth and Challenges
GDP and Job Growth: The Silver Lining
Canada's Real GDP didn't just meet expectations in Q1 2023—it exceeded them. Coupled with ongoing job growth, we're looking at an economy that's essentially bulking up.
But what does this mean for construction pros like us?
"The signs are promising for the Canadian economy overall, but the construction industry faces lingering challenges."
Linesight's Executive vice-president for the Americas | Patrick Ryan
The Three-Headed Monster: Labour, Rates, and Inflation
Here's the kicker. We're not just dealing with one issue; it's a trifecta:
Labour Shortages: A booming demand in healthcare, infrastructure, and high-tech sectors is poaching our skilled workers.

Interest Rates: They're high, making loans more expensive and biting into our budgets.

Inflation: This old enemy hasn't gone away; it's just lurking in the corners, affecting everything from material costs to wages.
Sector-Specific Outlook: Where Opportunity Knocks
The Industrial Sector: Our Knight in Shining Armor?
Here's where it gets interesting. According to Linesight, the industrial sector is practically pulsating with potential, partly thanks to the Canadian government's commitment to transform the nation into an industrial mecca.
Investments in Electric Vehicles (EVs): With the green energy transition, EV production facilities are the new construction frontier.

Green Hydrogen: As countries scramble for cleaner energy solutions, Canada is investing heavily in hydrogen facilities.

Metals and Material Processing: Tech advancements mean new factories and processing plants.
The Data Centre Boom: Silicon Meets Construction
Canada's data centre sector is not just growing; it's exploding. Driven by an insatiable appetite for cloud computing and IoT, this sector currently has over US $7.4 billion-worth of projects in the pipeline, mainly in Ontario and Quebec.
Why should you care?
Data centres are construction-intensive, needing everything from specialized cooling systems to high-security installations.
Material Costs: The Price Tag on Our Dreams
Here's where you need to pay attention:
Lumber: The wildfires in June 2023 pushed prices up a bit, but overall, they're stable. Still, prepare for some minor fluctuations in the coming months.

Copper: Prices dipped 5.5% in Q2 2023. However, they could wobble due to high interest rates and weakening residential construction.

Steel: Prices are trending down, but significant infrastructure investment might push demand.
Cement: Environmental regulations are the bad guy here, causing a continuous but slower pace of price increase.
"Multiple sectors are expanding in Canada, all of which will put increasing demand on materials."
Linesight's Executive vice-president for the Americas | Patrick Ryan
The Economic Clouds on the Horizon: A Reality Check
Exports and Imports: According to Government of Canada's Monthly Trade Report, we're seeing decreases in both exports and imports of goods.

Inflation and Monetary Policy: Inflation has dialed back a bit, but the Bank of Canada's policy rate hike in July could still unsettle things.

Deloitte's Forecast: A mild, short-lived recession is expected in the latter half of this year. Various factors, like monetary tightening and consumer confidence, could swing this either way.
The Final Word: Brace for Complexity
For 2023, the construction industry will experience a contraction of 5.2%. However, things will start looking up between 2025 and 2027, with an anticipated growth of 2.7%.
Conclusion: Opportunity Amidst Uncertainty
In a nutshell, 2023 is setting up to be a complex year with its fair share of opportunities and pitfalls. But hey, that's what makes our industry so dynamic, right?
📢 Call to Action: Want to be the smartest person in the room at your next project meeting? Stay tuned to our blog for data-driven insights and trends. And don't forget to hit the share button. Knowledge is power, but shared knowledge is empowering for the whole team. Let's build a stronger, smarter construction industry, together.
Posted by Judy Lamelza