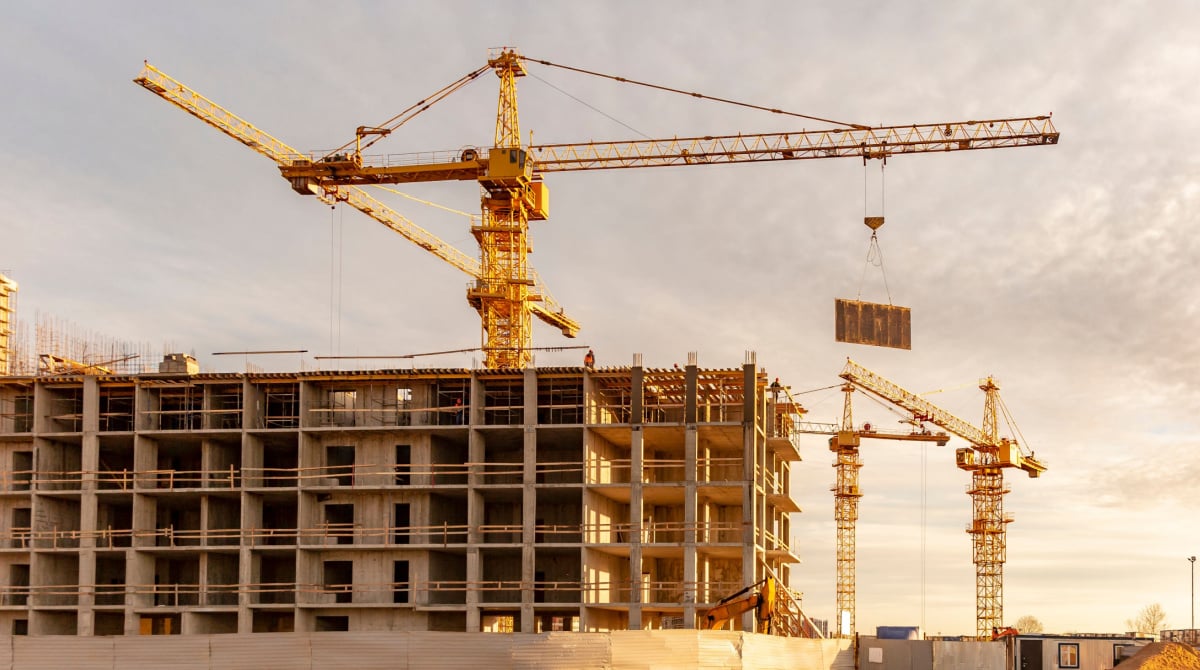 Nestled in Chicago's vibrant streets, the site at 3955 N. Kilpatrick, formerly the People's Gas property, is undergoing a transformation that's set to become a benchmark in urban redevelopment. With newly unveiled renderings, this site is poised to be a harmonious blend of residential and retail spaces, showcasing the future of integrated urban planning.
A Blueprint of Innovation
The evolution of this site, from its initial design to its current blueprint, is a testament to the dynamic nature of urban construction and the importance of adaptability in design.
- Structural Dynamics: The five-story residential building, designed to house 348 rental units, is a marvel in modern construction. Beyond just erecting walls, it's about ensuring structural integrity, optimizing space, and integrating utilities seamlessly. The increase from an initial 110 units to 348 signifies not just an expansion, but a complex reimagining of space allocation, load distribution, and architectural aesthetics.
- Amenities: The building's ground floor will include:
1. Large central lobby
2. Co-working space
3. Fitness center
4. Outdoor Pool on second-floor amenity deck
- Retail Realms: Constructing four one-story retail structures requires a unique approach. Each structure, while being a standalone entity, must also seamlessly integrate with the overall site design. This involves meticulous planning for foot traffic, delivery access, and structural coherence with the residential building.
- Parking Paradigms: In urban construction, parking isn't just about creating space for vehicles. It's about optimizing space, ensuring easy access, and integrating these spaces without disrupting the aesthetic or functional flow of the main structures. With 150 spaces planned across commercial and residential areas, the design must ensure efficient traffic flow, safety, and minimal congestion.
Implications for the Construction Industry
Urbanize Chicago states that the redevelopment of 3955 N. Kilpatrick isn't just another project; it's a case study for the future.
- Community-Centric Construction: This project underscores the importance of community feedback in urban development. The shift from a predominantly retail-centric design to a balanced residential-retail blend showcases the need for developers to be attuned to community needs. It's a shift from constructing buildings to building communities.
- Sustainability and Urban Spaces: The inclusion of green spaces, mini gardens, and outdoor recreational areas highlights the industry's shift towards sustainable urban development. It's no longer just about concrete and steel; it's about creating breathable, livable spaces in urban jungles.
- Adaptive Design: The construction industry is learning the importance of adaptability. With changing community needs, economic shifts, and evolving urban dynamics, designs must be fluid. The transformation of this site, based on feedback and changing market dynamics, showcases the need for adaptability in modern construction.
- Affordable Housing: By adhering to the city's Affordable Housing Ordinance, this project highlights a growing trend in urban development: the integration of affordable housing in prime properties. It's a step towards inclusive urban growth, ensuring cities are homes to diverse populations.
- Transit Hub: Given its proximity to train tracks, there's potential to develop a transit hub if needed. The Six Corners commercial district is already well-served by Metra with three stations located within approximately one mile. Bus routes operated by the Chicago Transit Authority along Irving Park Road and Cicero and Milwaukee Avenues also serve the district. The CTA Irving Park Blue Line station is located about a mile east from the Six Corners intersection.
Conclusion
The transformation of 3955 N. Kilpatrick is more than just bricks and mortar; it's about reimagining urban spaces, integrating community feedback, and setting new standards in urban development. As the construction industry watches, this site promises to be a beacon of modern, sustainable, and community-centric development.
As we lay each brick and pour each foundation at 3955 N. Kilpatrick, we're not just building structures; we're crafting the future of urban living. Join us in this journey.
Posted by Judy Lamelza