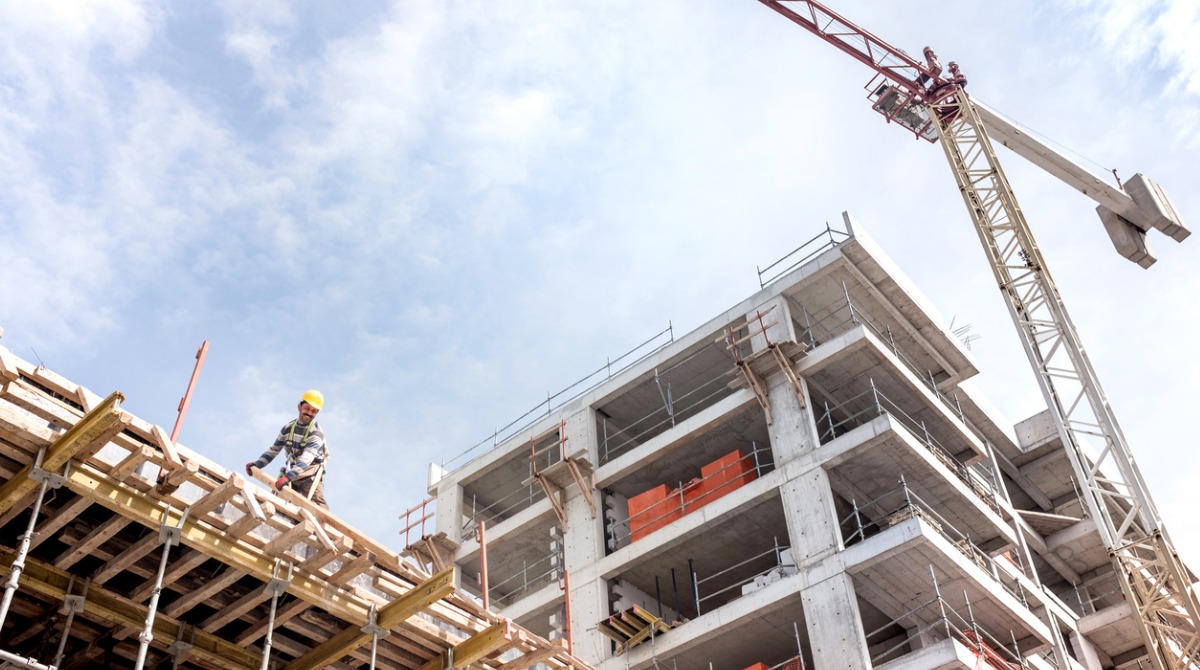 A Zoning By-Law Amendment to build a mid-rise, mixed-use condo was submitted to the City of Toronto last month. The owner of a vacant site at 875 The Queensway in Etobicoke, Format Queensway Limited Partnership, plans to construct a 14 storey condo building on the site. KFA Architects and Planners are the designers of the building.
Urban Toronto reports that the location of this redevelopment is on the south side of The Queensway, approximately 300 metres east of Islington Avenue.
The property was once a gas station and associated car wash. Quite a few development applications have been submitted to the city for projects of different sizes and scope along The Queensway in the past. The proposed surrounding context includes a one-storey commercial building to the west, industrial uses to the south, and proposed developments of 8-storey and 4-storey mixed use buildings currently in the works, for the north and east.
The project will consist of the following:
- A mixed-use 14 storey development
- 183 residential units
- Commercial space at grade level comprising 185 m2 of retail space fronting on The Queensway
- Total lot area of 2,108 m2 (0.52 acres)
- 8 storey podium
- Ground floor
- 366 m2 of indoor amenity area
- Bike storage
- Small residential lobby
- Underground 3 level below grade garage
- Parking for 159 vehicles and 55 bicycle parking spaces
The building will have a 5 storey street wall along The Queensway, with set backs of 3 metres from the front lot line for floors 6-8, and an additional 2 metres at Floor 9. The remainder of the floors are setback an additional 3 metres from the floor below in order to fit within a 45-degree angular plane measured from 80% of the planned width of the Queensway. The 14th level, that of the Mechanical Penthouse, features 161 m2 of outdoor amenity area.
The cladding proposed will be of brick and coloured metal paneling, with punched windows for the majority of the facade and primarily glazing for the retail area and main residential lobby.
Posted by Judy Lamelza