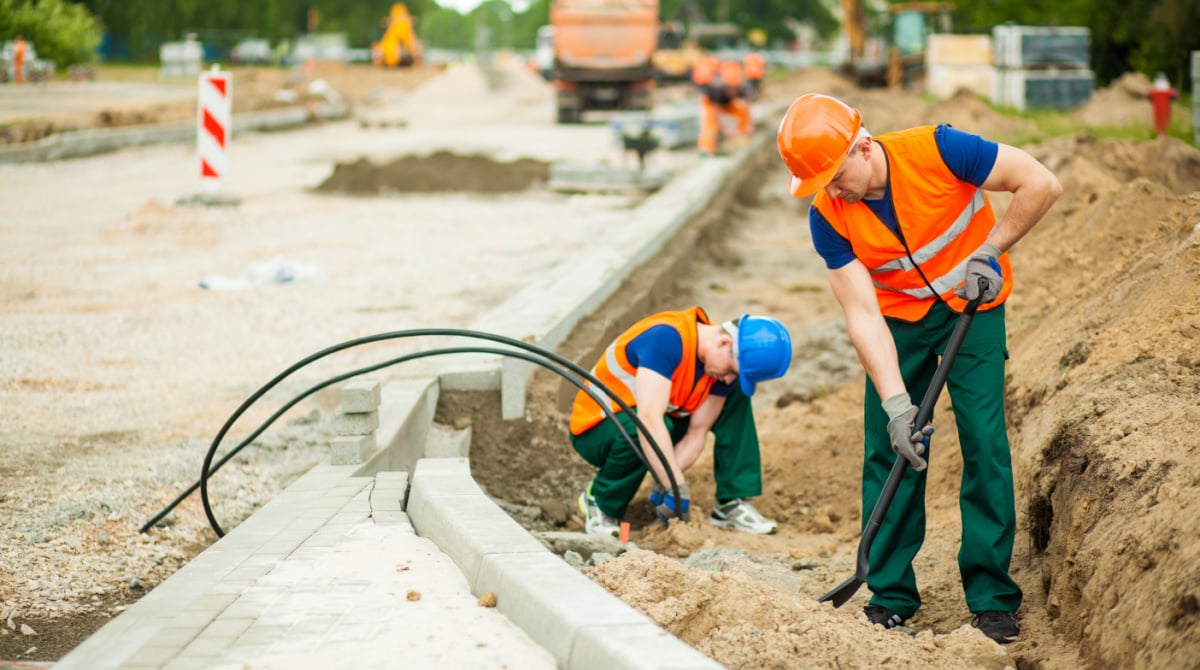 As Mississauga continues to evolve, infrastructure development remains pivotal in maintaining the city's bustling pace. Investments in our infrastructure not only ensure seamless movement through the city but also protect homes and businesses from the impacts of intense rainfall and flooding.
Mississauga's infrastructure projects for 2023 encompass a broad spectrum of tasks. From road resurfacing to sidewalk construction, multi-use trail development, and bridge repairs - all contribute towards a resilient and efficient transport network. Additionally, a pivotal focus will be on erosion control along creeks, stormwater management facilities' maintenance, and preserving the city's stormwater infrastructure.
One of the major undertakings in 2023 will be along The Collegeway, stretching from Winston Churchill Boulevard to Mississauga Road. This project will consist of the following:
- Pavement rehabilitation
- Intersection improvements
- New traffic signals
- New street lights
- Repairs to curbs, sidewalks and catch basins
- Installation of cycle tracks from Winston Churchill Boulevard to South Millway
Ontario Construction News reports that Metrolinx's Hurontario Light Rail Transit (HuLRT) project continues on the Hurontario corridor, bridging the gap between the Port Credit GO Station and Highway 407. The HuLRT, now christened as the Hazel McCallion Line, is a significant addition to Mississauga's transit system. Slated to open to passengers in fall 2024, this 18-kilometre LRT route running from south Mississauga to Brampton will be a boon for commuters. Residents can stay abreast with the project's updates on metrolinx.com/hazelmccallionline.
According to Insauga News, the portfolio of 2023 projects comprises 21 initiatives geared towards reducing flood risks and ensuring safe mobility for residents on roads, sidewalks, multi-use trails, and cycling infrastructure. Furthermore, five projects from 2022 are being continued this year, underscoring the city's commitment to sustainable development.
Residents and commuters will continue to see major construction continuing along the Hurontario St. corridor between Port Credit GO station and Hwy. 407.
Spring maintenance and cleanup will also be integral to preserving the city's expansive 5,700-kilometre road network. This includes filling potholes, sweeping streets, repairing sidewalks, and clearing litter and debris damaged by winter operations.
In the midst of these ongoing activities, the city urges residents to exercise caution near construction sites. Adhering to all site signs and barricades and respecting the working space of crews is crucial for the safety of both workers and residents.
As we navigate through the flurry of construction activities, it is essential to recognize that these projects are stepping stones towards a vibrant and resilient Mississauga. Despite the temporary inconveniences, the outcome will be a city equipped with improved infrastructure, ready to serve its residents and businesses efficiently and safely.
Posted by Judy Lamelza