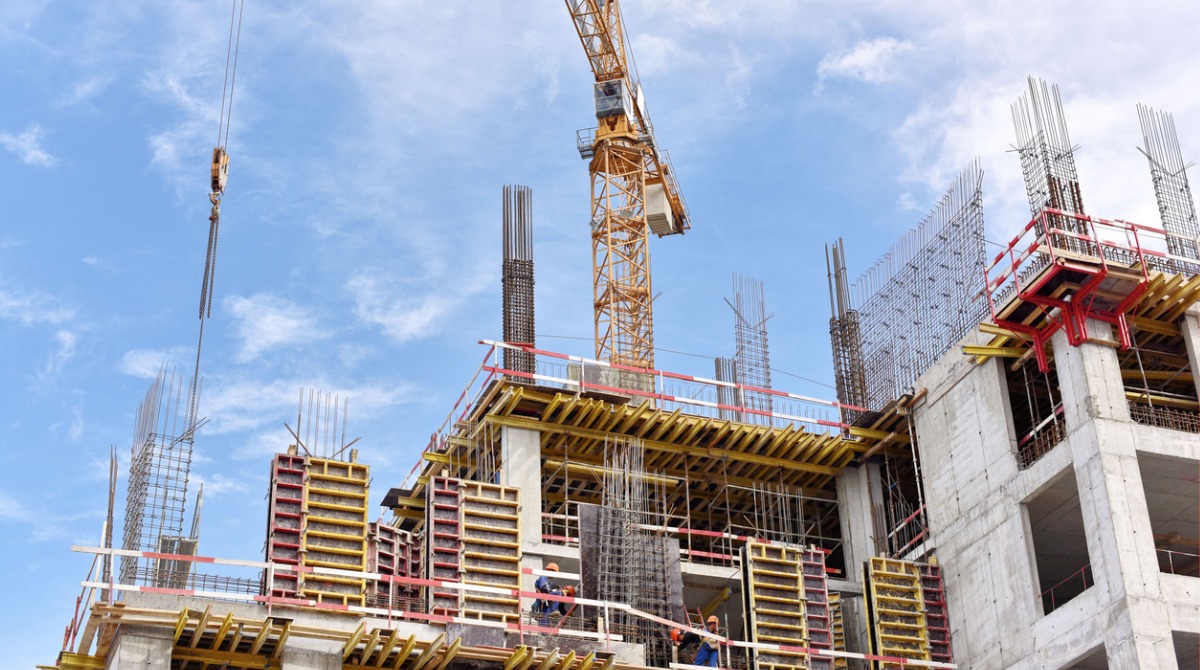 McHugh Construction has begun vertical construction of Platform 4611, a nine-story multifamily building that will feature 200 rental units and street-level retail across from the recently renovated Wilson CTA train station in Chicago.
An article in Uptown Update states that McHugh Construction, one of the Midwest's largest commercial contractors that specializes in high-end multifamily buildings has announced that they are starting construction on Platform 4611 which is located at 4611 N Broadway in Chicago's Uptown neighborhood.
The building will feature the following:
- 200 rental units
- 9,000 square feet of ground floor retail space
- Surface level parking for 22 vehicles and 178 bicycles
The co-developers for this project, The John Buck Company and Free Market Ventures, picked McHugh Construction to serve as general contractor on the 154,000 square foot project.
Looking for more Mixed-use Projects in the Chicago Area?
The building will replace a cluster of low-rise commercial structures. John Buck Company and McHugh have previously worked together on the Virgin Hotel in the Loop and MILA Luxury Apartments.
"Whenever a developer with an outstanding reputation like The John Buck Company chooses to partner with us for repeat work, we know it's because our team has proven themselves in the past and is ready to exceed expectations once again."
Project Executive with McHugh Construction | Ray Cisco
The Platform 4611 name was chosen because of its convenient location across the street from the renovated Wilson CTA train station, which serves the Red and Purple Lines. As a transit-oriented development, Platform 4611 will offer easy access to downtown Chicago.
Pappageorge Haymes Partners are the designers of this project which will include:
- Mid-rise building with masonry and glass facade
- Levels two through eight will offer a mix of studio, one and two-bedroom units
- Top floor will offer four three-bedroom penthouse units and a host of building amenities
JBC, McHugh and Pappageorge Haymes put in a great deal of time in identifying building features and programming to respond to the changing needs of all building residents and users in this post-Covid world to ensure that the occupants would feel safe. Some of these changes include:
- Completely touchless entry sequence
- Destination dispatch elevators
- Reservable individual office space on each residential floor
- Fitness center with heat map technology to ensure that occupants maintain social distancing
- Rooftop amenity floor has a dedicated co-working space as well as an outdoor terrace offering grilling stations for residents, multiple seating areas, and sweeping views of Lake Michigan and the Chicago skyline
"With a few exceptions, based on the discussions we are having with multifamily developers, the Chicago market is likely to see more projects like Platform 4611 which has the same finishes and amenity packages that you would find in a Class A high-rise. By leveraging our decades of experience in multifamily construction, McHugh is able to apply the same level of expertise from our work on downtown's skyscrapers to more modestly sized, neighborhood-oriented developments like Platform 4611."
Project Executive with McHugh Construction | Ray Cisco
Chicago Construction News reports that Chicago had issued a $43 million building permit for the project back in November, following an earlier foundation permit.
McHugh has already completed the building's caisson foundation and has begun vertical construction. They estimate the building's top out to be in the spring of 2022 and open to residents in late 2022 or early 2023.
Posted by Judy Lamelza