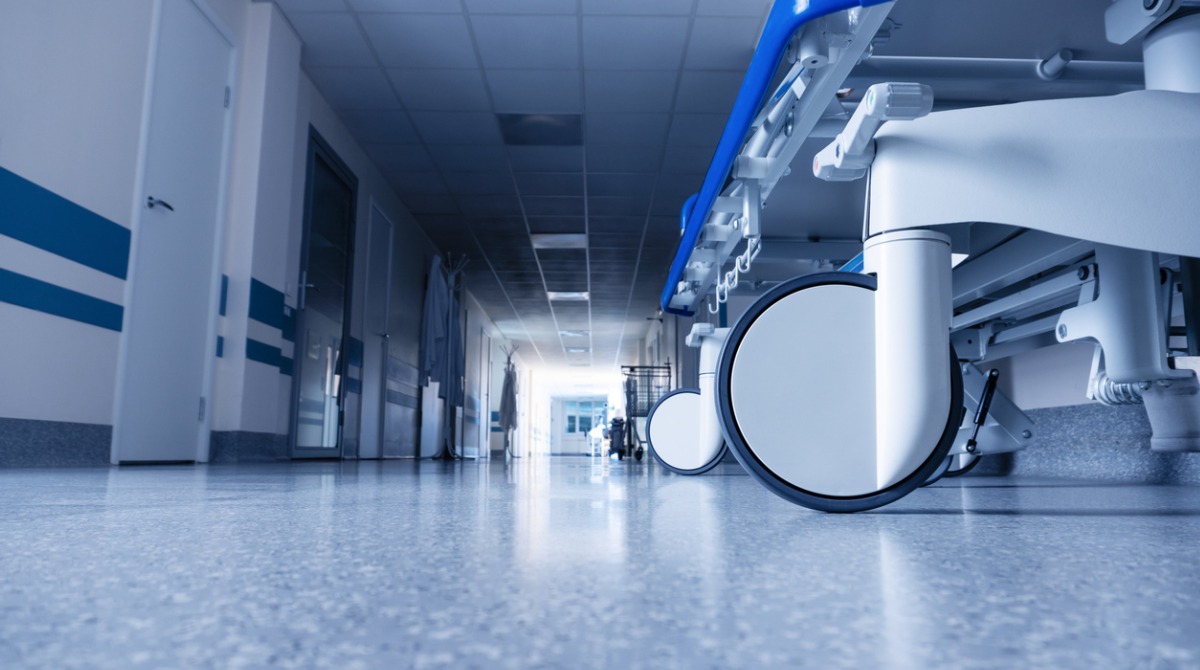 A new mixed-use community development anchored by Saint Anthony Hospital, Focal Point will be located on 30 acres at West 31st Street and South Kedzie Avenue. This blighted tract of land will become home to a multi-use campus serving an area of over 440,000 people.
Urbanize Chicago reports that demolition permits have been issued for the existing structures at the proposed Focal Point Community Campus. The three masonry structures will be replaced by an extensive campus planned for not-for-profit developer Chicago Southwest Development Corporation.
The Little Village site will include the following:
- A new home for Saint Anthony Hospital
- Retail
- Housing
- Sports fields
The latest plan from architecture firm HDR was presented to the Committee on Design in September 2021 and encompasses almost one million square feet of development built in phases.
The new hospital tower which is the main structure, will include:
- 151 beds for the new hospital
- Will rise 12 stories (206 feet)
- Connect to a seven-story outpatient facility via a skybridge
An interconnected structure will hold three floors of parking topped by athletic fields on the roof. The overall development will also deliver the following:
- Retail space
- Affordable housing
- Offices
- Business incubator
- Community center
- Daycare facility
- Trade school
- Outdoor amphitheater
The community campus will link to the surrounding community by bike and pedestrian connections to the planned El Paseo rails-to-trail project.
Looking for more Mixed-Use projects in the Chicago Area?
This project has been in the works for over 10 years and has undergone many revisions and recently acquired the property from the City of Chicago for $5 million. The overall $600 million project will still require approvals from the Chicago Plan Commission, Committee on Zoning, and full City Council. If all the approvals proceed as planned, new construction will start in 2023 and be completed in 2026.
Focal Point Chicago states that Focal Point is a first-of-its-kind financially sustainable model based on rental income generated from campus tenants, and ensuring a continuous flow of funds distributed into campus and surrounding neighborhood programs and services.
Affordable housing will be in close proximity to all the programs and services of Focal Point. Convenient and safe housing will also be available to Saint Anthony Hospital medical students to accommodate their challenging schedules and help to attract more of the best and brightest future physicians from around the world.
Community residents will have access to affordable, reliable, safe, play-based child care and pre-school at Focal Point. Full and extended-day child care will provide excellent programming and services for families.
Health and wellness needs will be addressed with safe access to:
- Outdoor green space
- Multi-purpose athletic field
- Indoor fitness center
- Gymnasium
- Pool
- Hospitality space for community meetings and family gatherings
Participants in Focal Point's Workforce Development programs will benefit from:
- Job skills training for in-demand jobs (including in-demand health care workers)
- Life skills and customer relations training
- Product and business development assistance
- Mentoring, coaching and networking
According to HRD Inc., the campus will bring thousands of jobs and a range of retail, wellness, education, arts and recreation elements to enrich the lives of the more than 400,000 residents in the North and South Lawndale, Little Village, Pilsen, Back of the Yards, Bridgeport and Austin neighborhoods.
DataBid is currently reporting on this project - Focal Point Community Campus - Chicago (0042030514)
Posted by Judy Lamelza