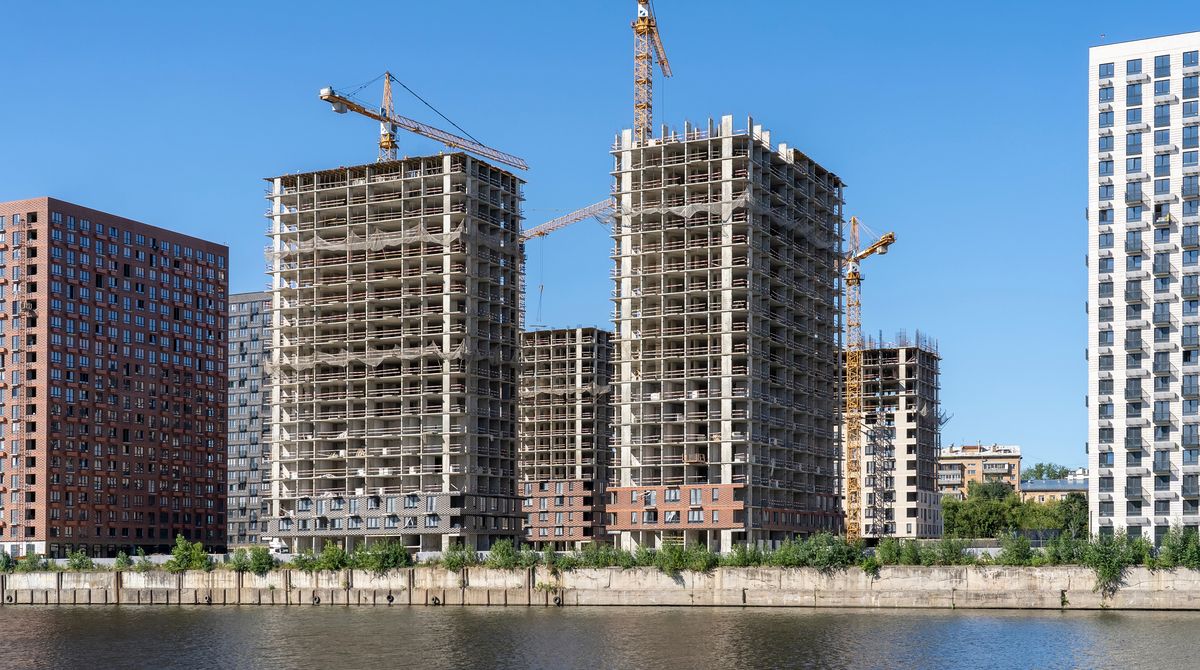 Lakeview Community Partners Limited have announced that 177 acres of former industrial land will be transformed into a mixed-use community with housing, retail, cultural facilities and a 50 acre park. The land, which was previously home to the coal-burning Lakeview Generating Station, is expected to have 8,000 new homes on it once it is complete.
According to Storeys, Mississauga is poised to be home to a new, state-of-the-art Innovation District that will become the largest hub for technology, innovation, and research in the country.
The new community will feature the following:
- Range of housing options
- Space for education and offices
- Innovation District
- Multicultural and year-round recreational programming
- Extensive parks system
- Access to the nearby 64-acre Jim Tovey Conservation Area
- Network of trails and pathways
- Direct access to local transit
The district will be the future location of thousands of long-term jobs while also helping Mississauga recover economically from the pandemic. The project is also intended to position the city as a competitive, global hub for business with the added benefit of having Lake Ontario as an attractive backdrop.
More and more people want to live where their work, favourite shops, child care, and adequate green space is all within easy reach. Lakeview Community Partners understand the importance of building a future-ready community and creating a environment that facilitates collaboration, sustainability, and use of green space that could serve as a blueprint for mixed-use communities around the world.
"The Greater Toronto Area is positioned for these types of place-based developments that have the right mix of uses that are interconnected. We always envisioned having the Innovation District on this site since day one, and as a team, we have been looking at how it's poised to have a major impact on the GTA. When you look at opportunities for these mixed-use and innovative communities, Mississauga has the opportunity to shine. It's a growing city, and from an incoming hub perspective, Lakeview will bring it all together."
President of Spanier Group & LCPL Development Advisor | Rob Spanier
Lakeview and the district are strategically located and accessible due to their proximity to Canada's largest airport, Pearson International, while Billy Bishop Toronto City Airport is only 19 kilometres away There are also multiple commuting options including nearby GO Transit stations and major highways and roadways all close by.
The Innovation District will stimulate a thriving business community that will attract and create 9,000 long term jobs.
The district will feature:
- 1.9 million square feet of office space
- Tech and research facilities
- Employment spaces
- 20 acres for campus, culture and innovation
- More than 200,000 square feet for new retail and restaurant opportunities
Sasaki reports that this project will provide thousands of new residents and workers with a connection to the lake and will also enable the existing surrounding communities to reconnect to Lake Ontario. The 177 acre development will provide much needed housing, retail and cultural facilities, an innovation district with employment opportunities, an urban school and a 50 acre park network. The new Lakefront Park provides a missing link in the previously discontinuous Waterfront trail. This is a 3,000 km trail that connects 140 communities and three Great Lakes.
The master planning of the site began as a grassroots community process over a decade ago, and was one of the first examples of community driven, bottom-up planning in the Greater Toronto Area. The community knew that when the power plant closed, they wanted something great to take its place. Since then, the city of Mississauga has worked closely with the community to develop the master plan and chose Lakeview Community Partners Limited as a development partner. LCPL has led the effort to re-engage the community and progress the masterplan vision for a vibrant and unique community along the waterfront.
Sasaki joined the process project as Master Plan Architect and was charged with revitalizing, rationalizing and making implementable the work that had been done previously. Together with LCPL, local consultants and other stakeholders, Sasaki has created a master plan, a landscape framework and overall design for Lakeview Village and has worked to incorporate the community's input in the plan.
With 28,000 inhabitants and workers, supplemented by numerous daily and special-event visitors, Lakeview will become Mississauga's vibrant waterfront, as well as a leading example of sustainable, high intensity development that will enhance the quality of life for all.
DataBid is currently working on this project - Lakeview Village Mixed Use - Mississauga (0021041718)
Posted by Judy Lamelza