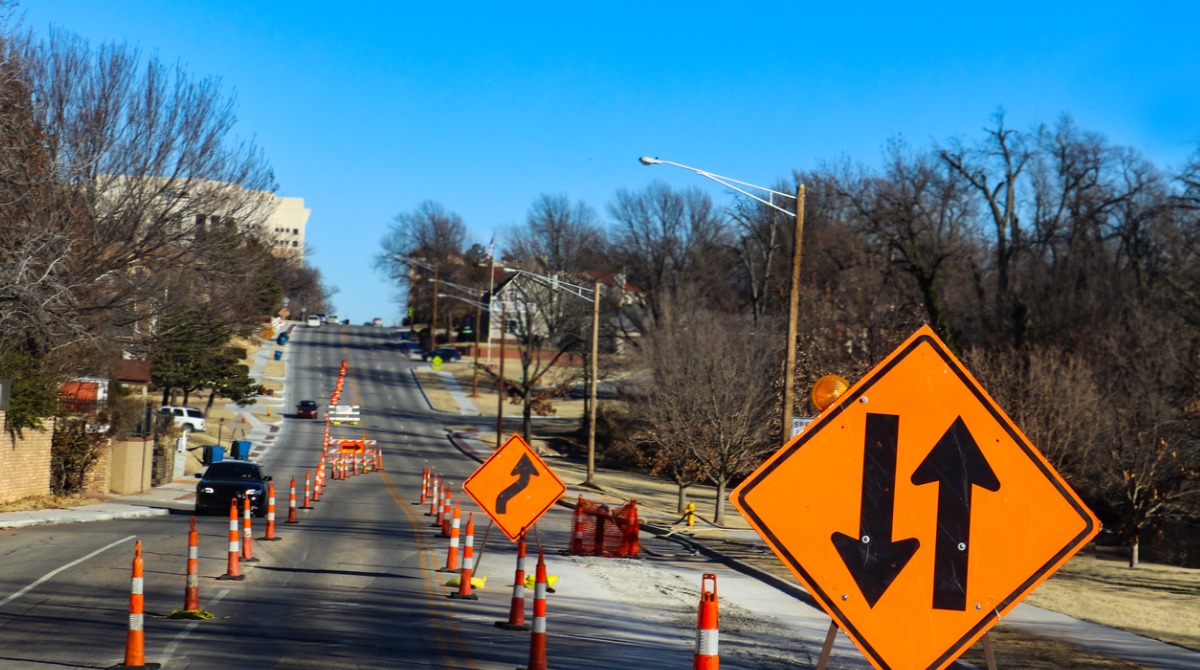 London's infrastructure construction season is shaping up to be the busiest in the city's history. More projects are planned this year compared to previous years, valuing a total of just over $200 million.
According to construction and infrastructure services, the city plans to:
- Reconstruct 80 kilometres of roadway
- Add or replace 20 kilometres of sanitary and storm sewers
- Rebuild 12 kilometres of water main
- Construct 25 intersections
- 16 kilometres of new bike lanes
- 14 kilometres of new sidewalks
- 26 kilometres of existing sidewalks being replaced
Global News states that city officials said the major projects are vital to helping support the fast-growing population.
"It is a big reminder that infrastructure is expensive and its not just when we create new roads through expanding our urban boundary, but it's also maintaining the infrastructure we have today. I have seen that, in the last number of years, city council has been unwilling to put money to funding the maintenance of that infrastructure repair gap, which is in the millions of dollars. I'm happy to see that they are finally allocating some money to infrastructure improvements, and remembering that it's not just road repair, but it's all of the services underneath the road, the sewer, the water, and all of that. With climate change, the weather is going to be more unpredictable, more of this freezing and thawing which is really hard on our roads."
Co-founder of Climate Change London | MaryAnne Hodge
Hodge believes that the greatest cause of greenhouse gases in London is pollution from personal vehicles. She encourages other forms of transportation, like public transit and walking and biking.
As part of a report going to the Civic Works Committee, the city outlined the top 10 construction projects scheduled for 2023. They are:
- Adelaide Street North Underpass
The project will add an underpass at the Canadian Pacific Rail tracks, as well as provide nearby intersection improvements and active transportation connections, with wide multi-use paths on both sides of Adelaide Street North. Construction started in April 2022 and is expected to be finished in the fall of 2024, with some planned carry-over work in summer of 2025.
- Downtown Loop Phase two
The project will add new streetscape elements as well as transportation and transit improvements above ground, while repairing and replacing aging sewers, watermains and other underground infrastructure.
- Wellington Gateway (Rapid Transit)
This is one of three rapid transit projects moving forward in London, with the goal of increasing the frequency and reliability of transit while improving traffic capacity. The project will revitalize 6 km of roadway between Downtown and Highway 401, widening Wellington Road/Street to add continuous transit-only lanes. The project is expected to be constructed between 2023 and 2027.
- East London Link Phase two
This is a multi-year project that will revitalize more than 6 km of road from Downtown to Fanshawe College. The project will add transportation and transit improvements above ground, while repairing and replacing aging sewers, watermains and other underground infrastructure. Construction is beginning on Phase 2 of the East London Link. Remaining phases will be built in 2024 and 2025.
- Victoria Bridge replacement
The existing bridge will be replaced with a new "through arch" structure, which will include a widened deck surface to better accommodate bicycle traffic, pedestrians, and improved connectivity with the Thames Valley Parkway.
- Mud Creek Phase two
This project is designed to alleviate existing and future flooding concerns in the area to support future development and pathway connectivity, while protecting the environment and wildlife surrounding Mud Creek.
- Fanshawe Park Road and Richmond Street intersection improvements
This project will include the reconstruction of the intersection of Fanshawe Park Road and Richmond Street and will start in the spring of 2023. Some planned carry-over work will also be done in 2024.
- Southdale and Colonel Talbot roundabout
This project entails the reconstruction of the intersection at Southdale Road West and Colonel Talbot Road beginning in the spring of 2023. Will include reconfiguring the intersection as a roundabout, and will add active transportation infrastructure improvements, including in-boulevard bike paths and pedestrian sidewalks. The roundabout will also feature plantings and greenery in its central island.
- Quebec Street infrastructure renewal
The project will include reconstructing Quebec Street from Oxford Street East to the Canadian Pacific rail line to replace aging infrastructure that has met its expected lifecycle. Includes watermain, sanitary sewer and storm sewer replacements along with numerous road work. Construction is expected to start in the spring of 2023 and is expected to last until the fall of 2023 with some minor clean-up work and asphalt paving in the spring of 2024.
- Dingman Drive improvements
The project includes widening Dingman Drive from Wellington Road South to Highway 401 from a 2-lane rural cross-section to a 4-lane urban cross-section. The project will add above ground improvements, including asphalt multi-use pathways, landscaping, traffic signals and streetlighting, while repairing and replacing underground infrastructure.
Posted by Judy Lamelza