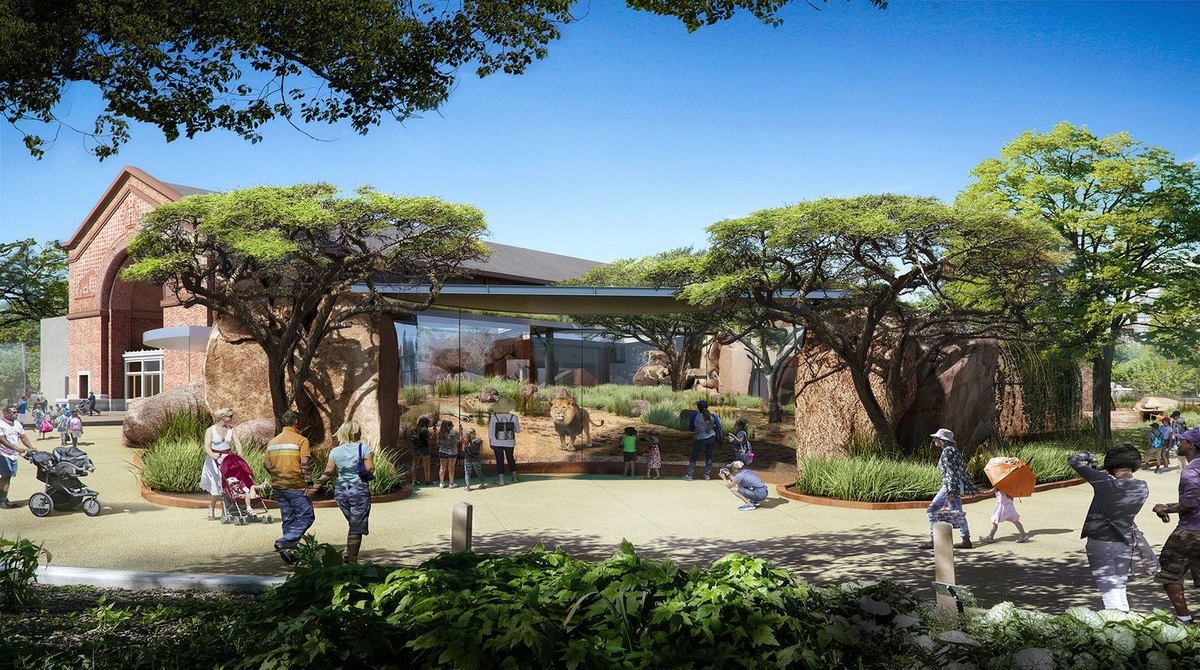 The Lincoln Park Zoo just announced a $35 million project to bring new, state-of-the-art habitats to the zoo. The Kovler Lion House at the zoo is known for its Guastavino tile ceiling and its impressive architecture but the historic animal enclosures were getting very cramped and outdated per Chicago Curbed.
The renovation will entail the following:
- Removal of the sunken moat on the building's north side
- Extension of the animal environments up to new glass viewing walls
- Additional climbing areas
- Heating and cooling elements
- A "food zipline" that simulates the movement of live prey
The design comes from local architect, Goettsch Partners and Seattle based wildlife exhibit specialist PJA. PJA is the company behind Lincoln Park Zoo's 2004 Regenstein Center for African Apes.

When it is completed, it will accommodate a new pride of lions, including room for potential offspring. Before work can begin, Lincoln Park will move its current lions to a new home at Rolling Hills Zoo in Salina, Kansas.
"Over the last year or so we have been working with various species survival plans to find new habitats for the Lion House animals. The lions will be the last to leave."
Lincoln Park Zoo | Jillian Braun
Work on the new Lion House is expected to begin this fall. The exact completion date will be revealed at a later time.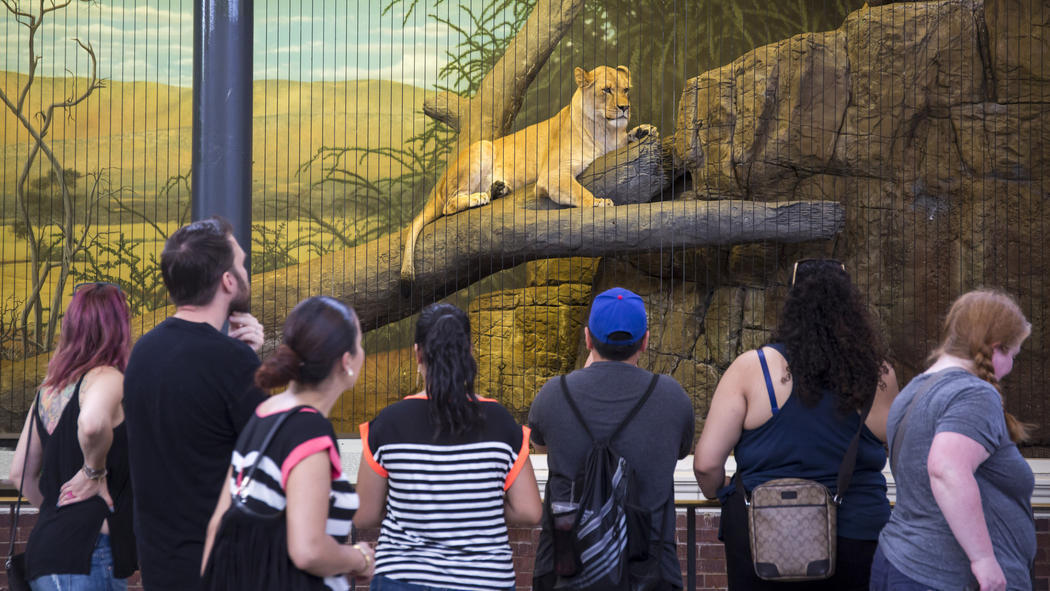 The Kovler Lion House renovation is the final piece of the zoo's $135 million "Pride of Chicago" capital improvement campaign which began in 2012. Recent projects included the following:
- New western gate
- Macaque forest
- Seal Pool
- Arctic tundra
- Penguin cove
- Family learning center
- A Ross Barney-designed welcome pavilion and visitor center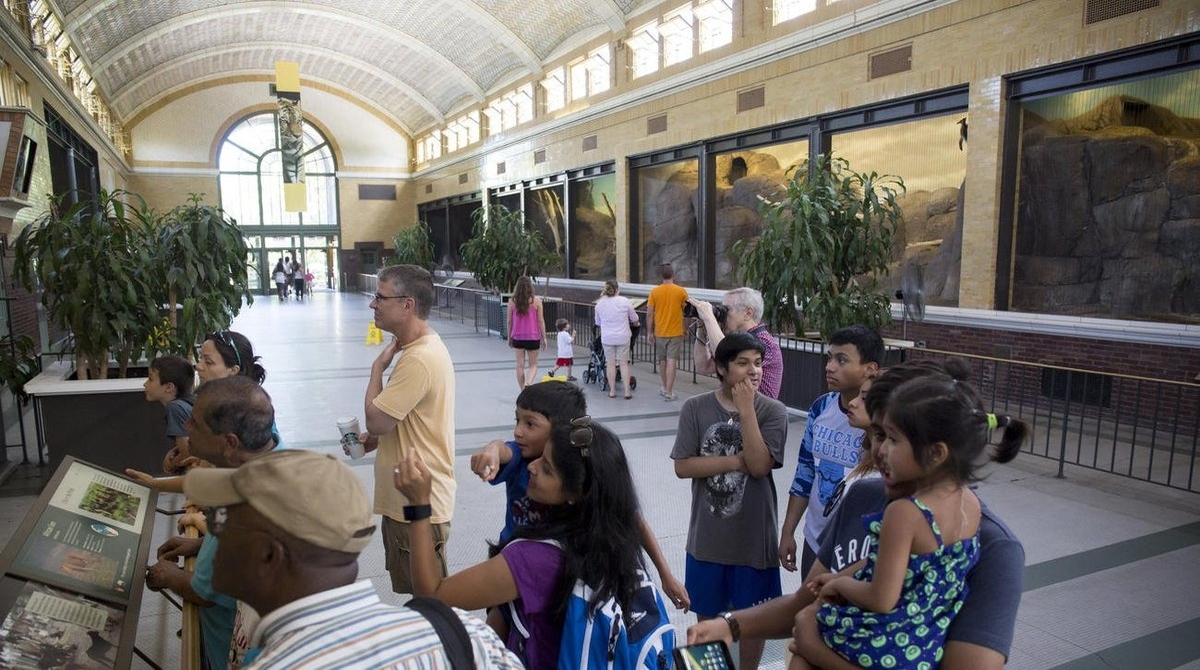 According to the Chicago Tribune, the new Kovler Lion House will allow visitors to be amid the animals' habitat from behind see through walls, of course.
This makeover is the last major project of a transformative $135 million capital campaign at the North Side Zoo which includes putting in a new savannah on the north side of the existing 1912 structure and other lion friendly features. Construction is slated to begin in the fall.
Per Block Club Chicago, to design the updated enclosures, experts monitored the lions' behavior, their use of the habitat and their preferences. Once it is finished, the Kovler's lion habitat will take up all of the northern side of the building. It will feature intricate rockwork to increase vertical complexity as well as heating and cooling elements.
Posted by Judy Lamelza