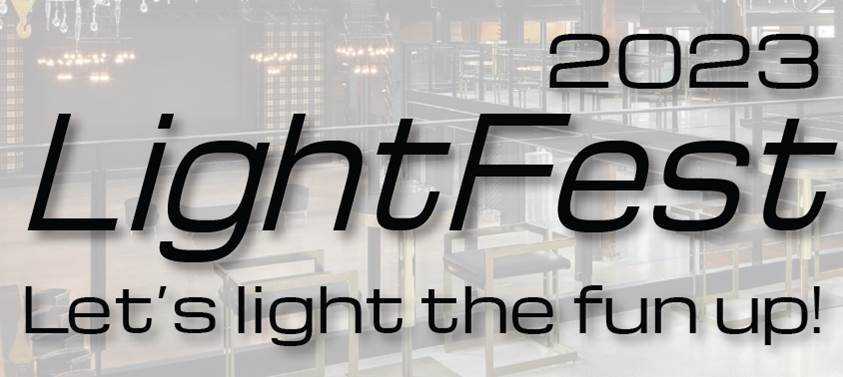 Prepare to brighten your calendar this June! GS Lighting Group, a division of Gross Sales Ltd. and longtime DataBid customer, is delighted to host LightFest 2023, a premier trade show and conference dedicated to architectural, commercial, and residential lighting & controls.
The event will take place on June 13, 2023, from 10:00 AM to 7:00 PM at the Tapestry Hall, located at 74 Grand Ave S, Cambridge, ON N1S 2L9. With its unique blend of old-world style and urban sophistication, Tapestry Hall offers an inspiring setting for this grand gathering of the industry's leading lights.
A Venue Steeped in History
Tapestry Hall is more than just a venue—it's a testament to the city's rich history and commitment to architectural excellence. Housed in a 19th-century building that once served as a foundry and manufacturing facility, this beautiful space has been re-imagined into a chic, modern event space, perfect for events of any size. With its 20,000 sq. ft. Main Hall, the Mezzanine, Foyer, and a Tap room, it's equipped with state-of-the-art sound, lighting, and video equipment, promising a memorable experience for every attendee​.
A Platform for Professionals
LightFest 2023 is an event designed for all built-environment design and project professionals, including Lighting Designers, Architects, Interior Designers, Engineers, Electrical Distributors, Electrical Contractors, Energy Management Professionals, Construction Management Professionals, Emerging Professionals, Students, and Educators.
Trade Show, Conference, and Networking Opportunities
The trade show will feature over 20 Canadian, American, and global exhibitors, showcasing the industry's leading brands and manufacturing partners. Alongside this, a series of conferences will be hosted on-site, offering intriguing topics for every professional in the field.
LightFest is also the ultimate networking hub for professionals interested in lighting. Connect with like-minded professionals from various regions of Ontario and celebrate the best that the industry has to offer.
Lighting the Way Forward with Fundraising
While admission to LightFest is free for all attendees, we encourage everyone to support our fundraising initiatives. We've set up two secure GoFundMe channels, where you can contribute to the Food Bank of Waterloo Region and the Women's Crisis Services of Waterloo Region, both of which are in dire need of donations.
Click here to support The Food Bank of Waterloo Region
Click here to support Women's Crisis Services of Waterloo Region
Register Now!
Don't miss out on this amazing opportunity to learn, network, and support great causes. Register now and secure your place at LightFest 2023!
Come For the Lighting, Stay For the Fun
LightFest 2023 isn't just about business—it's about having a good time, too! From massive door prizes to photobooth memories, education, swag, and more, there's plenty to look forward to.
Mark your calendars for June 13, 2023, and get ready to 'light the fun up' at LightFest 2023. We can't wait to see you there!
Posted by Jim Lamelza