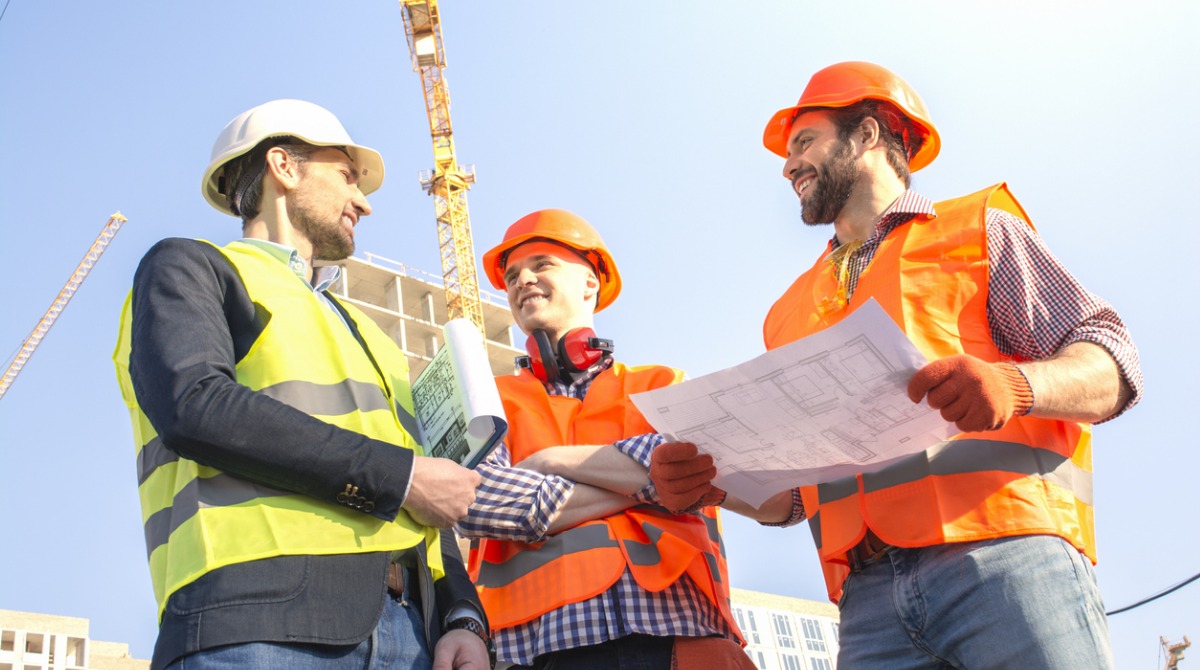 Labour Market challenges could continue across Ontario's construction industry into the near future as ongoing activity in both the residential and non-residential sectors builds employment to a peak in 2028 and adds pressure to already-tight recruiting conditions.
BuildForce Canada published its 2023-2032 Construction and Maintenance Looking Forward report for Ontario. The report found that despite rising interest rates, activity in the residential sector remained strong, spurred by high levels of migration into the province and high levels of renovation activity.
The province's number of 25-and-under workers has grown by seven percent since 2019, and from 2023 to 2032, it is estimated that 88,400 new entrants under the age of 20 will join from within Ontario.
However, a projected gap of around 30,500 workers will need to be filled from other sources outside of the existing labor force. New registrations at Ontario's 32 largest trade programs hit record levels in 2019, "and have risen faster than employment over the past decade as a whole." Despite this, based on current pacing of apprenticeships and completion trends, a number of trades may still be at risk for undersupply by 2032.
The BuildForce report identified several trades that could face undersupply by 2032, including bricklayer, carpenter, construction craft worker, floor covering installer, glazier, heavy-duty equipment operator, industrial instrumentation technician, insulator, mobile crane operator, painter/decorator, roofer, tractor-trailer driver, and welder. This highlights the need for increased investment in apprenticeships and training programs to ensure a steady supply of skilled workers in the construction industry.
In 2022, there were approximately 70,400 tradeswomen throughout the province, of whom 23 percent work onsite. Women represent only four percent of the more than 435,000 tradespeople employed in Ontario. To address the gender gap in the construction industry, more efforts are needed to promote diversity and inclusivity, increase awareness of available training programs and employment opportunities, and provide support for women in the sector.
The report also found that Indigenous tradespeople accounted for only three percent of the labor force in 2021, which remained unchanged since 2016. Immigrants comprised 27 percent of Ontario's construction labor force in 2021, highlighting the importance of promoting diversity and cultural awareness in the industry.
BuildForce's report broke Ontario into five regions:
- Central Ontario
The construction sector has been bolstered in part by a significant outflow of residents from the Greater Toronto Area in recent years. Non-residential employment is anticipated to add one percent over 2022 levels.
- Eastern Ontario
This sector had some of the tightest labor markets in the province in 2022, with most trades and occupations strained. Recruiting challenges are expected to ease in the residential sector in the near term. Overall employment rises to a peak in 2027 and moderates thereafter.
- Greater Toronto Area
The GTA's construction market is underpinned by a series of large-scale public transportation, nuclear refurbishment, new hospital, and other government building restoration projects that bring non-residential employment to a peak in 2027. The region's residential sector is expected to bounce back by 2024, and "will be supported by a combination of a growing and aging housing stock that requires continual maintenance, and by a general trend of older individuals investing in their homes to age in place."
- Northern Ontario
This market is influenced by activity in the mining and utility sectors, both of which are expected to report strong gains in 2023. Non-residential employment should be sustained at elevated levels through at least 2027, and the outlook for the residential sector follows a similar trend.
- Southwestern Ontario
This market is bolstered by out-migration from the GTA. The regional residential market is expected to rise to peak employment by 2027 before receding in later years.
In conclusion, the BuildForce Canada report provides valuable insights into the construction and maintenance labor market forecast in Ontario for the next decade. It highlights the current strains in the labor markets for many construction trades and occupations, and the projected gap of workers that will need to be filled from other sources outside of the existing labor force. It also identifies the trades that may still be at risk for undersupply by 2032. The report emphasizes the need for ongoing efforts to recruit and train new workers, as well as the importance of diversity and inclusion in the construction industry.
As the province's population continues to grow and age, demand for construction and maintenance services will continue to increase, and it is essential to ensure that there is a sufficient supply of skilled workers to meet that demand. By analyzing the specific labor market trends in each region of Ontario, the report can help construction companies and policymakers make informed decisions about workforce planning and investment. With careful planning and proactive measures, Ontario's construction industry can continue to thrive and support the province's economic growth and development.
Posted by Judy Lamelza