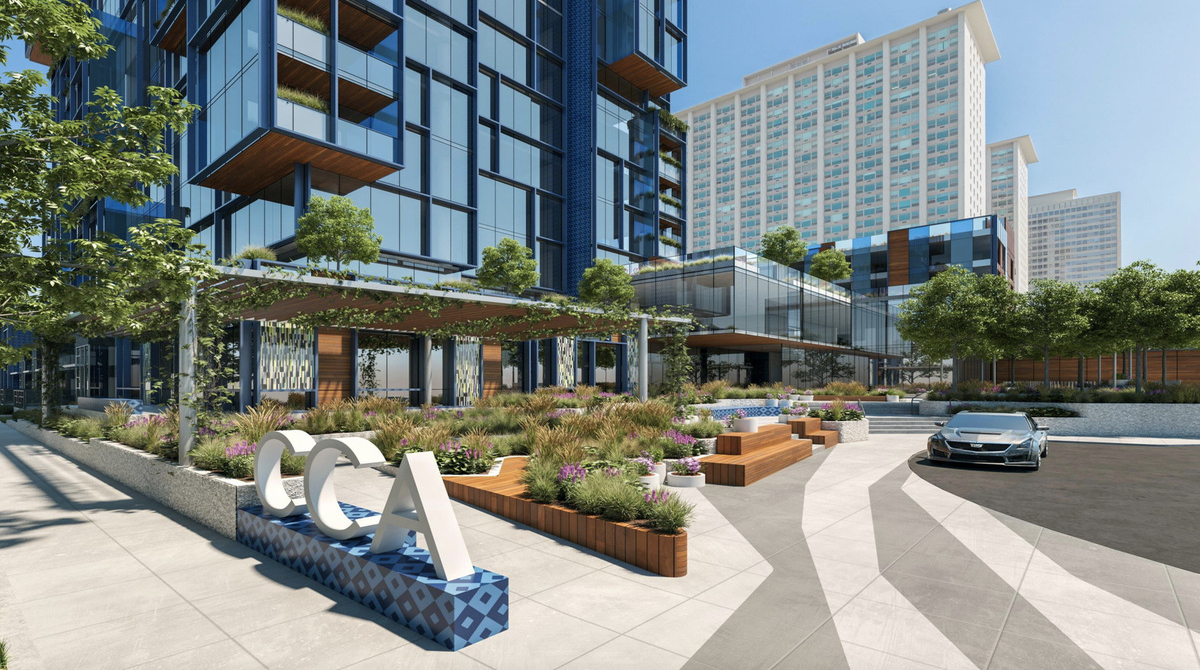 The office of the 46th Ward Alderman, James Cappleman, sent a preliminary proposal to redevelop a vacant parcel at Lake Shore Drive and Waveland Avenue. The proposal showed two glass buildings, a 19 story, 206 foot mixed use tower and a five story, 66 foot residential building according to Chicago Curbed.
The buildings share a low-rise base, new landscaping and a vehicular cul-du-sac which can be accessed from Waveland Avenue. The number of units and parking spaces were not revealed in the proposal.
Need more Public or Private Projects?
The site is located directly in front of an existing condo building at 3660 N. Lake Shore Drive. This is also one of the very few remaining undeveloped lakefront sites available. This location has been the center of speculation for quite a while now due to the unobstructed views to the east.
"The project is still a work in progress and things like height, design and unit count are still subject to change. It's a little early to get so in-depth. There are still legal ingress and egress issues and other easements that need to be worked out. But, we put this out there because so many neighbors have been asking about the project."
Alderman Cappleman's Chief of Staff | Tressa Feher
Alderman Cappleman will meet with the 46th Ward Zoning Committee to review the plans and get feedback before he makes his decision on whether to approve the project. City Club Apartments is the developer and has many residential projects in Chicago's Gold Coast and the West Loop.

Posted by Judy Lamelza