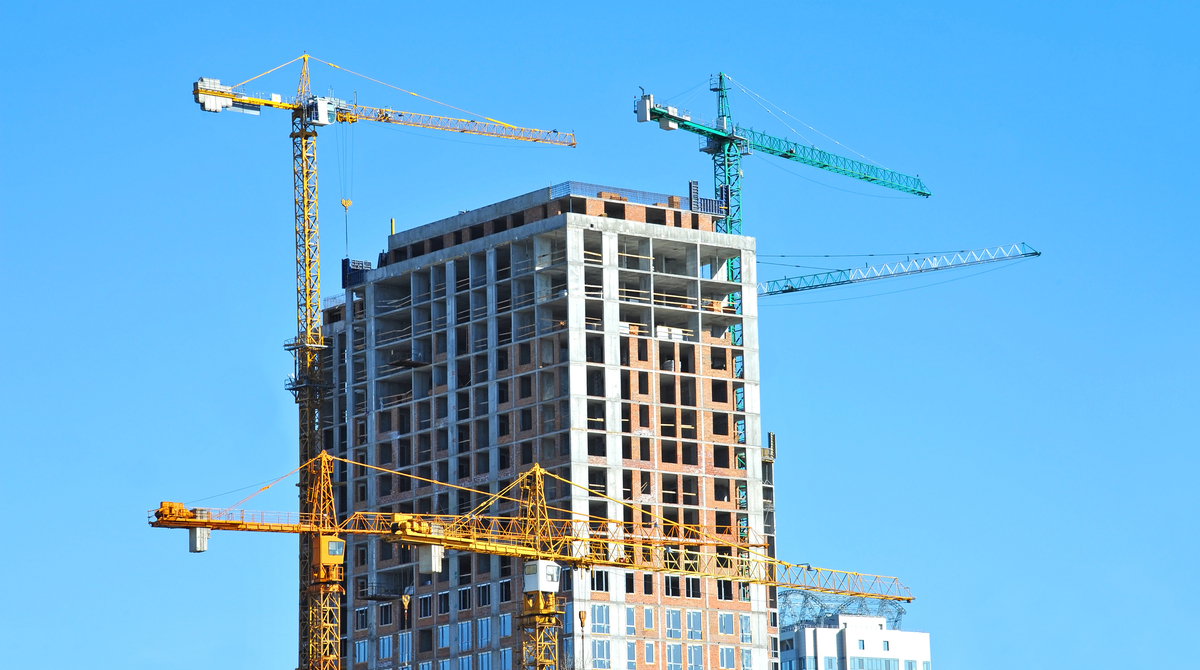 JDL Development's 2,700 unit North Union project has received approval from the City Council and JDL is moving ahead with their plans for this development on land that they are buying from the Moody Bible Institute. The project cleared a major hurdle when the Chicago City Council approved JDL's plans for the 8.1 acre site.
Crain's Chicago Business states that the apartment market is rebounding quickly and its outlook is brightening as more companies reopen their downtown offices. With more professionals returning to work, many will choose to live in apartments nearby.
JDL believes that since this project is being developed in several phases, it is not as risky as their One Chicago project. The entire North Union project could take as many as 10 years to build. There will be 13 buildings and 11 attached single-family homes. It may be a really big project, but it's not a really big project at one time according to Jim Letchinger of JDL.
Chicago Yimby reports that the site is bounded by the CTA Brown Line tracks and W. Oak Street, W. Chestnut Street, and N. Wells Street. The site is currently occupied by one or two story buildings, parking lots and an athletic field which are all part of the Moody Bible Institute campus. The entire plan reserves 9.4 acres for the Moody Bible Institute while turning over the remaining 8.1 acres to JDL.
The planned development will rezone the property from Institutional Planned Development 477 and C1-3 to DX-5 and eventually a new planned development. While there are currently no plans for the Moody Bible portion, the designation will allow for the ability to construct up to 580,000 square feet of space with 1,372 dwelling units.
Construction of North Union will be divided into five phases and the entire development will encompass 2.9 million square feet and produce 2,656 residential units in addition to active retail space. The design team is composed of Hartshorne Plunkard Architecture, Latent Design and Omni Workshop. Public open space will comprise of 2.5 acres of the property and will offer green space to residents and the nearby community. Parking will include one space per two unit ratio, with most of it being underground.
Modifications have been made to the overall proposal after two community meetings and engagement with city officials and include the following:
- Public open space has been increased between W. Walton Street and W. Oak Street, as well as north of W Oak Street
- Loading and parking access has been shifted and optimized for all buildings
- Three curb cuts have been removed in the process
- Public alley widths have been increased
- Parking podiums have been moved almost entirely underground
- Design changes have been made to the buildings
- Alterations were made to the massing and sculpting of the towers to respond to a wind impact study performed
- Single-family homes on W. Walton Street have been removed
The majority of park space will be located within three of the five phases. The developer will make an agreement with the city about the maintenance and operation of the public park space. Public art will be featured across the entire development.
Phase three will hold the largest green space out of the allotted open space for the project. The park will include a great lawn with grade level changes for interest, children play areas and a mid-block connection.
Phase One of the development, which is expected to begin in 2021, will include:
- Three buildings and expansive open space
- The first tower at 878 N. Wells Street, will rise to 279 feet over 25 stories
- The tower will hold 428 units and 5,600 square feet of ground floor retail space
- Terraces will be integrated into the corners of the building
- The next structure in this phase at 232 W. Chestnut Street will rise 70 feet
- The structure will hold 35 residential units and will utilize a mass-timber structure that will be clad in a steel structure facade
- These residences will be larger in size and have corner balconies
- The final building of this first phase will be at 871 N. Franklin Street
- This will be an existing building that compromises four floors and rises 50 feet
- The masonry and limestone structure will be adaptively reused with a glass addition creating a fifth floor
Phase Two, which is expected to begin in 2023 will include:
- Multiple structures without any public open space
- First tower will be at 920 N Wells Street and rise to 218 feet over 19 floors
- Northern and southern facades feature balconies that alternate every 3 floors
- The structure at 216 W. Locust Street will be the replacement athletic facility for the exclusive use of Moody Bible Institute and will hold athletic training facilities along with a basketball court
- The building at 909 N. Franklin Street will rise 160 feet and over 12 floors
- Retail space on the ground floor
- 100 residential units will be located on the upper floors
- Will have corner terraces for the residences
- Will be reminiscent of the historic gallery loft buildings in the area
- Next building will be located at 215 W. Walton Street and rise 91 feet with six levels
- Clad in metal and brick masonry
- Building at 221 W. Walton Street is a current former firehouse and is orange-rated
- Will be converted into a single-family home with defining features being restored and preserved
- Building at 919 N. Franklin Street is an existing two-story building
- Will include retail and office space
- Undergo rehabilitation of its existing brick detailing and replacement of existing windows
Phase Three, which will begin in 2025, will include:
- Two new construction buildings and the central park space for the entire development
- Building at 205 W Oak Street will be the main tower for this phase, rising 38 stories measuring 408 feet
- Will hold 237 residential units
- 6,500 square feet of retail space facing N. Wells Street
- A private drive on the interior of the site provides access to the underground parking
- Balconies will be located on the northern elevation
- A set of nine row houses will span from W. Walton Street to W. Oak Street
- Four floors tall with private front and rear yards
Phase Four, which will begin in 2027, will include:
- A single tower, rising 435 feet at 312 W. Walton Street, will be a fully residential building with no retail space
- Will include 379 residences in the 37 story structure
- Feature corner balconies
- Parking is located adjacent to the CTA L tracks
Phase Five, the terminus of the project, will begin in 2029 and produce the tallest buildings and include:
- Building located at 300 W. Oak Street will rise 56 stories, measuring 685 feet tall
- Building at 310 W. Oak Street will be slightly shorter at 47 floors, rising to 574 feet
- Each building will hold 667 residential units and 542 dwellings
- Retail space will front W. Oak Street with the remainder of the ground floor including residential lobbies for each tower, bike parking and various mechanical spaces
- A common parking podium along the CTA L tracks will be screened
- The towers will rise from the podium to create terraces and maximize views
- Will have reflective glass facade
- Central auto court will provide access for pickup and dropoff to the lobbies
- A dog park measuring one half acre will surround the podium, offering green space on the parcel
- Development will add new traffic signals, improve signal timing and add crosswalks for pedestrian safety
Sustainability will be achieved in all of the buildings by exceeding the energy code by 10 per cent, implementing working landscapes and tree planting, green roofs, indoor water use reduction, proximity to transit, bikeshare sponsorship, bike parking, EV charging stations, CTA digital displays and 80 per cent construction waste diversion.
266 affordable units are required for the development with 236 of these expected to be provided on site, dispersed amongst all of the buildings.
The mix of the units will be:
- 28 three bedroom units
- 53 two-bedroom residences
- 140 one bedroom dwellings
- 15 studios
The development will be receiving no public funding and is expected to cost $1.3 billion. With the Chicago Plan Commission approval, the proposal will go before the Zoning Committee and receive a final approval from the Chicago City Council. JDL Development is hoping to begin construction on the first building in 2021, either from the designated phase one or from phase two.
DataBid is currently reporting on this project - North Union Development Near North Side - Chicago (0009091520)
Posted by Judy Lamelza